Are you eager to get behind the wheel but unsure how to obtain your first driver's license? It's not difficult. It only takes a few steps, which begin with obtaining your California learner's permit (also called a provisional instruction permit). If you want to become a driver in California, you should start with a provisional instruction permit, sometimes known as a learner's permit. This will provide you the opportunity to practice and improve your driving skills in preparation for the CA permit test. We'll go over everything you need to know about how to get a driver's permit in California, so you'll know what to expect.
Is a CA learner's permit required before applying for a license?
Yes! Every first-time driver in California must drive on a provisional permit for at least six months, regardless of age, under the state's Graduated Driver's License Program.
Have you recently relocated? You can transfer an existing valid driver's license from another state for a California driver's license. You won't need a permit to get started.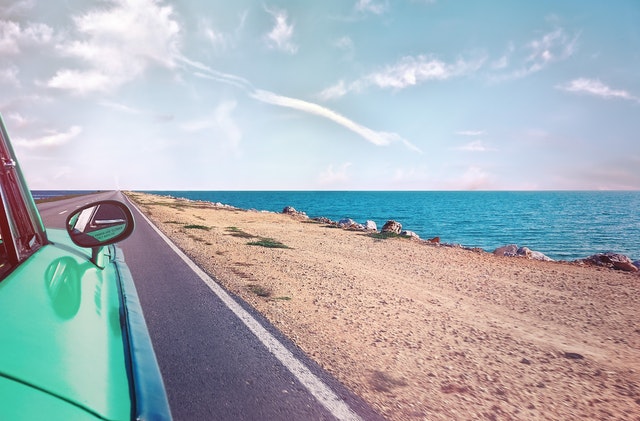 When can you get your driver's permit in California?
You may wonder "When can you get a permit in California?". The answer is that if you are at least 15 ½ years old, you are eligible to apply for a California driver's license. There are also extra restrictions based on your age.
Permit rules if you are between 15 ½ and 17 ½:

You must complete a California DMV-approved driver's education course or be currently enrolled in an integrated driver's ed and driver training program
You must complete and have your parents or legal guardians sign the California Permit Application DL-44. They are committing to take financial responsibility for you on their motor insurance when they sign.
Note: While you are not necessary to be engaged in a behind-the-wheel driver's training course before applying, it is strongly encouraged. Until you engage in a behind-the-wheel driver instruction program or turn 17 ½, your permit will be invalid.
Permit rules if you are between 17 ½ and 18

: You'll need a permit. You can earn your permit without a Driver's Ed certificate or any driver's training, but you won't be able to take your driver's license road test until you're 18 years old

Permit rules if you are over 18

: You do not need to complete driver's education or training, but you must drive with a permit for at least six months before applying for your license.
What documents are required before going to the DMV?
Once you've met the above requirements, you'll need to gather the following documents to take to the CA DMV. All proof documents must be original copies that can be read. Photocopies and originals that are damaged and cannot be read will not be accepted.
DL-44

is a form that you can use to keep track of your expenses. You will need your parents or legal guardians to sign it if you are between the ages of 15 ½ and 17 ½

If you are over 18, provide

Proof of Residence

The cost of the application. The most recent fees can be found

here

Number of the Social Security Administration

If you are under the age of 17 ½, proof of completion of driver's education or active enrollment in an integrated driver's education and behind-the-wheel training program is required.
How to apply for the California learner's permit?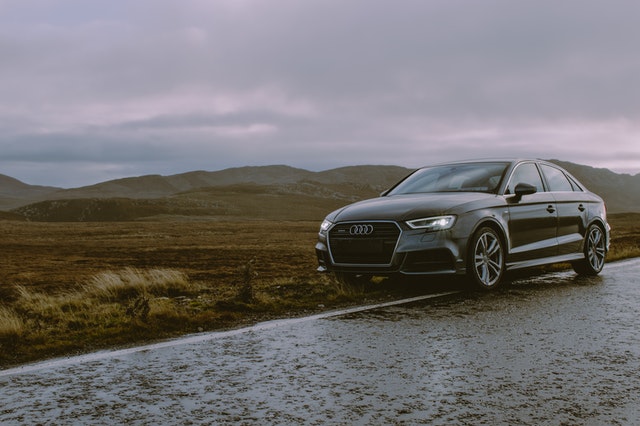 We recommend making an appointment with your local DMV in California. You can use our free DMV Locator (DMV Near Me) to find the nearest CA DMV and its opening hours. If you don't book ahead of time, certain places won't let you in. It also saves a lot of time in other places! After 4:30 p.m., test centers will not give the written test, thus making an appointment ahead of time is recommended. You can also read our guide to the best times at DMV. The California Department of Motor Vehicles (DMV) makes the process fairly easy and quick.
You take the DMV Permit Test after submitting your documents

After passing your knowledge test, you will be given a vision test. Let your examiner know if you need to wear corrective lenses

Give us your thumbprint and we'll take a driver's license photo of you

Make a payment for your permit fee. Once you've enrolled in a behind-the-wheel training course, your permit will become valid! You may wonder "

how much is it to get a permit"

, click

here

for more information.
What is the written knowledge test?
The California knowledge test is a written exam that assesses your understanding of traffic regulations, driver safety, and your ability to recognize street signs. It has 46 questions, and you must successfully answer at least 38 of them to pass. If you fail the written exam, you have seven days to retake it.
What to bring to DMV for written test over 18
The DMV does not allow appointments at this time, but you can still get your learner's permit. To begin the REAL ID application process, go online, obtain the required documentation, and then visit a DMV office. On dmv-practicetests.com, you can get a complete preparation for your coming exam by combining the free CA DMV practice tests with the official CA Driver handbook.
Read more >> How To Pass California Driving Test?
What you'll need to take your written test at the DMV:
You will be given a confirmation number or code for your REAL ID Online Application

Proof of Identity (birth certificate/passport, for example)

Card of Social Security (or proof of social security number)

Two proofs of residency, one with your name and the other with your address. (If your name is not on your residence records, provide documents such as a birth certificate or marriage license to prove your relationship to the person whose name is on the residency documents.)

Click

here

to see the DMV's full document checklist

The DMV costs around $38. (Credit cards are not accepted at the DMV.)

When you get to the DMV, go to the START HERE window inside or to the person under the umbrella outside near the front entrance to check in if they don't let you in straight away.
What are the California learner's permit restrictions?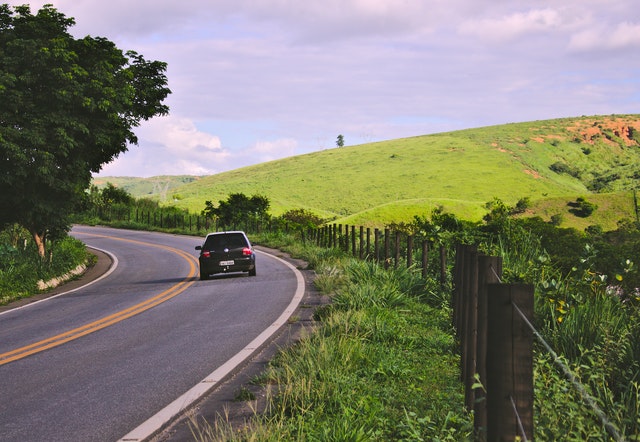 Learner's permit bearers, regardless of age, are only permitted to drive between the hours of 5 a.m. and 11 p.m. You must also be accompanied by a professional driving teacher or a licensed driver over the age of 25, who can take over in an emergency.

There is a zero-tolerance policy for anyone under the age of 21 who consumes alcohol. If you are found, you may face fines, penalties, and the suspension of your driver's license.

When driving, it is illegal to use a telephone (with or without a hands-free device) if you are under the age of 18. Tablets, computers, and other communication devices are no exception.
Your permit will not be valid until you have completed a recognized driver education program. To validate the California learners permit card, your instructor will sign it.
How can you obtain an unrestricted driver's license?
To begin, you must use your California provisional instruction permit to practice. This allows you to get driving experience before applying for an unrestricted license.
Before you may apply for your unrestricted license, you must meet the following requirements:
Your driver's license must be valid for a minimum of six months

You must complete six (6) hours of driver's education with a licensed instructor

You'll need fifty (50) hours of driving practice, ten (10) of which must be done at night.
How long does a permit last in California?
Permits in California are only valid for 12 months. Let's start with the bad news. You'll need to reapply for a new permit (cost of $35). Now that that's out of the way, we are ready to share some great news! You DO NOT need to redo any of the following prerequisites as long as you show proof of completion:
30 hours of driver's ed (online and in the classroom) Bring your driver's education certificate to prove it

A trained instructor will lead you through 6 hours of behind-the-wheel training. Bring a DL388 or DL400 form signed by your certified instructor to prove this

50 hours of behind-the-wheel practice with a licensed adult of at least 25 years of age. Bring your expired permit with your parent's or guardian's signature to prove this

Maintain your permit for a minimum of six months. Bring your expired driver's license as proof (the date of issuance is on there as proof).
The permit test must be retaken at the DMV. For further information, contact your local DMV!
You must bring your expired permit, new permit, and the DL388 or DL400 form proving that you have completed 6 hours of behind-the-wheel training with a certified instructor when you are ready to take your driving test. The expired permit is also required because it is your only proof of credit demonstrating that you have had your permit for at least 6 months. If you lose your expired driver's license and don't have proof of a previous DMV application, you'll have to wait the full six months to take your driving test. Once you submit a new application for a new permit, DMV does not maintain your old application. It is important that you do not lose your expired permit.
Read more >> How Much Does A California Speeding Ticket Cost In 2023?
Now that you know how to get a driver's permit in California. Getting your California learner's permit is not difficult. Don't let re-tests slow you down! Check out our free DMV practice test right now!