When taking a driver's license test for the first time, applying for a new driver's license when it expires, or changing a driver's license, the driver must always prepare a complete set of documents to submit to the licensing agency, including submitting a complete application. The required number of photos (depending on the type of driver's license) and the photo must comply with the regulations on taking driver's license photos.
However, many people are afraid that it will be difficult to get a good photo. So how to take a good driver's license photo? Below we will provide you with detailed information about the driving license photo regulations as well as tips for getting a good-looking driver's license photo.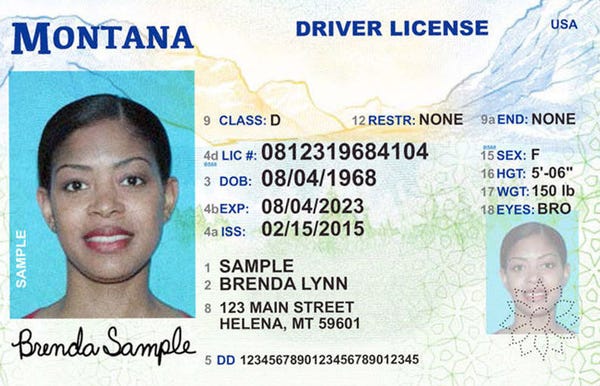 If you are going to take your driver's license, let's get started with our free DMV practice test 2024 to get ready for your coming exam!
Regulations on taking a driver's license photo
Driver's license photo size must be in the passport size. A driver's license photo with the wrong size can make it be rejected by both AAA and AATA, and take you more time for taking another one. The frame should cover the entire head, neck, and upper shoulders. The header should take up 70% to 80% of the image. 
The background of the driver's license photo must be blue or white, with no patterns or objects. Only the passport applicant is allowed to appear in the photo, no one can appear in the background of the photo.
Photo of the driver's license must be in focus, not blurred, and should be printed at 600 dpi. To keep the quality and sharpness of the photo, you should print your passport photo on high-quality printing paper.
You should look straight into the camera lens and show natural emotions on your face. Laughing, especially open-tooth smiles, is not allowed. Also, don't tilt your head or bow, you must keep your head straight. You also have to close your lips and open your eyes wide. You should pose so that the photo can show both sides of the face symmetrically. Hair should not cover the face, cheeks, and eyebrows.
A driver's license photo does not require a certain style of dress, however, wearing a uniform is not allowed. You are not allowed to wear a uniform or military uniform when taking a photo. We recommend wearing a white or beige shirt as these are colors that work well with a blue background.
When taking a photo of your driver's license test, you can still wear colorless contact lenses, but sunglasses and colored contact lenses are not allowed. You can still wear regular glasses when taking a photo, but make sure that the glasses don't flare in the photo and that the lenses aren't too low or partially cover your eyes. 
You can still wear makeup when taking a photo of your driver's license. However, you should only wear light makeup and not be too bold. Don't wear glittery makeup – we recommend no lip gloss or shimmer eyeshadow.
You need to keep the contours of your face, skin tone, and contrast naturally. If you interfere with contrast and color correction using computer software, the photo for your driving test record will be rejected. The photo should also not be creased, scratched, or stained.
Common mistakes when taking a driver's license photo
Did you know that even a small detail that doesn't match the driver license picture regulations will result in your photo and entire application being rejected? Let's find out what mistakes you need to avoid if you don't want your photo to be rejected.
The driver's license photo is for the purpose of identifying biometric features on the face, so you need to capture the face directly. Half-face capture will make it difficult for the authorities to recognize your face, making the photo invalid.
When taking a driver's license photo you must close your lips and keep the natural expression on your face. Smiling, open-toothed grins, and other emotions such as sadness, anger, etc. are also not allowed to be shown in the photo. At night, you should relax your face so that the photo is fresh. Avoid all extreme expressions, including a toothy grin or a scowl.
Wearing a shirt with the same background-color
You should not wear colorful clothes when taking a driver's license photo and also do not wear dark blue because it will sink into the background of the photo. Although it doesn't make the photo invalid, wearing a shirt with the same background color will make your photo look less beautiful.
Do not look directly into the lens
Yes, not looking directly into the lens can result in your image being rejected. Remember to always look straight into the lens when taking a driver's license photo.
Photo editing intervention
Basically, you can use photo editing software to crop photos, create appropriate frames and remove backgrounds but the contrast of the image, your skin tone, and facial contours need to be kept natural.
Take a photo at a too small or large aperture
This is also a common mistake when taking portraits. If an aperture is too small, the depth of field will be large. This makes the background visible and makes the subject less prominent. The picture will confuse the viewer's eyes. In this case, ask the sample to move forward, away from the background. Alternatively, it is possible to switch to a lens with a longer focal length to reduce DOF without changing the aperture.
If an aperture is too large, the depth of field is limited. Imagine that you can only focus on the eyes, and the surrounding ears will be blurred. At this point, adjust the aperture again by 1-2 stops to improve the situation. Also, magnify the camera screen to check the sharpness and depth of field.
The eyes are the point that photographers always want to emphasize on the subject's face. Because the eyes determine the soul of the picture. Therefore, every portrait photo must have clear eyes. You can lock the focus for the eyes. It's better to manually lock focus on a still subject, use live view mode, and equip a tripod. This allows you to focus accurately and get the perfect picture. If you use AF often, set it up and take control.
Photographers use wide lenses to create eye-catching effects when taking photos. But a wide-angle lens will make the close-up subject much larger than the one behind. The picture after taking is very unbalanced. What if the picture shows unusually large eyes while your face is much smaller? If you take funny and funny pictures, it is quite suitable. But if shooting portraits, the wide-angle lens is not a good choice. You can consider lenses with focal lengths of 85mm or 135mm. This is the ideal ratio for artistic portrait photos.
Read more >> How To Get Over Fear Of Driving?
How To Take A Good Driver's License Photo?
In case you are not in the US, you can completely apply for a driver's license by mail to AAA or AATA. In this case, you need to prepare all the documents yourself, including two passport-sized photographs of yourself. Since you need to send them by post, make sure all paperwork is perfectly prepared. Also, you can take pictures of yourself driving at home or have a third party take them for you.
You don't have to set up a green background. If you're taking your own photos at home, pose in front of a window with natural light in. It's best to stand in front of a window during the day. If you find the light is still not good enough, turn on the table lamp and place it near you. Shadows in the background, on the face, or on the shoulders are not appropriate. To avoid shadows appearing on the image, stand 50cm away from the office door and keep the camera at least 1.2m away from you.
You should sit up straight in front of the camera. To avoid blurry images, put your phone on a tripod or ask someone else to take the picture for you. The person taking your photo should stand at least 1.2m away from you so that the entire head, neck, and upper shoulders can be captured. You have to keep your head straight and keep a natural facial expression. The shape of the ears doesn't have to be obvious in the photo, but we still recommend pulling your hair back.
Taking your own passport photos at home will let you experience benefits that you wouldn't be able to get with a studio photographer. You can try on different hairstyles and clothes, and you can take unlimited photos until you get a photo that makes you happy. Remember that a photo of your driver's license will stay with you for up to 10 years or forever, so having a good photo of your driver's license is a good idea. Self-portraits at home give you complete control over how you look in the photo.
Requirements when applying makeup
Since the image requires that makeup should not be exposed, please apply makeup gently and naturally.
If your skin has problems, then makeup is an important factor in determining whether your facial skin is smooth and bright. But never use the foundation that is too white. Use a foundation that is closest to your skin tone, take a little bit with your finger, and dab a few spots on your face, then use a brush or hand to spread it all over the face. You should remember to use a little chalk, or you will become a clown. And don't forget to brush the skin of your neck too, you don't want your face to be white and your neck to be brown, right?
Your face will look more balanced, sharp, and beautiful if you draw your eyebrows in harmony with your face. So don't hesitate to try a few eyebrow styles before going to the photo studio.
Under the flashlight of the photo booth, the dark areas will be more visible, so if your eyes are dark, use an eyeshadow concealer to make your eyes more glittery.
If you want people to only look at your lips, then draw red or bright pink lips. On the contrary, choose a pale color to make your face look more harmonious, radiant, natural, and "photogenic".
Do not try to stay awake to watch movies or surf the web anymore because the light from phones and computers when used a lot will not be good for your skin. Not getting enough sleep will lead to dull skin, dark circles, and puffy eyes. That's why it's so important to have a good night's sleep.
The photographer is also one of the small notes that you need to pay attention to when taking photos. Choosing a photographer with a heart, understanding the beauty of your face is an extremely difficult thing. Maybe when you take two driver's license pictures in two different places, you will see two different designs. That's why the photographer helps you to make up a certain part before taking a photo to help you have a beautiful photo, you will feel more confident. Therefore, a conscientious photographer will definitely help you to be more satisfied with the photo you have taken.
In case you have a photo session scheduled with your driver's license photo or a third party, make sure you arrive on time. Remember that a lot of people are also coming and waiting to be photographed. If you arrive too late, you will be pushed to the bottom of the line and have to wait longer to be photographed. The person who is responsible for taking your driver's license photo may rush you so that you may not be happy with the result.
Read more >> How To Become An Uber Driver?
It would be terrible if you always had to carry the driver's license photo you hate at all times during your driving. However, everything will be completely solved if you follow our instructions above about "How To Take A Good Driver's License Photo?". Don't worry – as long as you're confident and stress-free, you'll have a nice driver's license photo. Good luck!