In the United States, around 34 million speeding fines are issued each year. This amounts to 93,000 tickets every day, with the majority of them being issued in California, which has the most licensed drivers (26 million).
A speeding ticket's objective is to penalize the driver for breaching the law while also assisting the government in raising revenue. Speeding fines are estimated to generate $5,100,000,000 in revenue per year, according to estimates. In the United States, the average fine is $160. However, depending on a variety of conditions, the value in California might be greater or lower.
It's difficult to estimate the California speeding ticket cost since it varies based on your speed and how much you went above the California speed limit. This means it might become a very costly violation, as California has a zero-tolerance policy for anybody who risks other vehicles or pedestrians on the road. Everyone occasionally exceeds the speed limit by a couple of miles per hour. However, doing so frequently and/or at very high speeds may get you in legal problems down the road.
We'll tell you how much a speeding ticket costs in California you might have regarding speeding in California in this post. Let's dive in!
How much does a speeding ticket cost in California?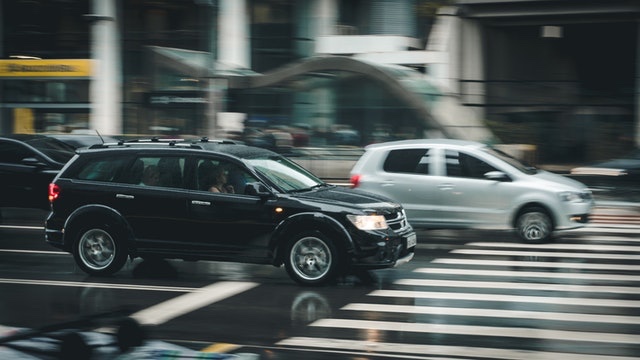 The initial penalty for California speeding tickets is often minimal, but they may rise rapidly depending on the severity of the violation and a range of other variables. The basic fine is determined purely by your speed at the moment you were stopped.
Over the speed limit by 1 to 15 mph – $35

Over the speed limit by 16 to 25 mph – $70

Over the speed limit by 26-99 mph – $100

Exceeding the speed limit by 100 miles per hour – $200.
If you are found speeding in a maintenance area or a highway construction zone, you will be fined an extra $35. If you're found speeding in a safety enhancement zone, you'll face extra fines. Due to these varying factors, determining the exact speeding ticket cost in California can be tricky.
Expect to pay almost $230 for exceeding the speed limit by up to 15 mph, approximately $360 for exceeding the speed limit by up to 25 mph, and for exceeding the speed limit by more than 26 mph but less than 100 mph, the fine is around $500. If you're found driving faster than 100 mph, you'll have to pay around $800. Additional costs are included in this amount.
We can't address the question of "how much is a speeding ticket in California" without mentioning the financial impact that increasing auto insurance costs may have on your wallet.
Surcharge
When these base fines will not break the bank, the majority of the total cost of your CA speeding ticket will come from the many penalties, surcharges, and other costs that you may encounter while dealing with your ticket.
All traffic citations in California are subject to a 20% fee for all drivers – no exceptions. In addition, you'll have to pay $40 in court fees and $35 for your conviction assessment. Additional costs may apply to some drivers, including:
Court Penalty Assessment – 70% of your base fine

State Penalty Assessment – 100% of your base fine

Night Court Assessment – $1

Penalty for DNA Identification Fund – 40% of your base fine

Assessment of a State Court Construction Penalty – 50% of your base fine

Penalty for Emergency Medical Services – $4.
Why are California speeding tickets so expensive?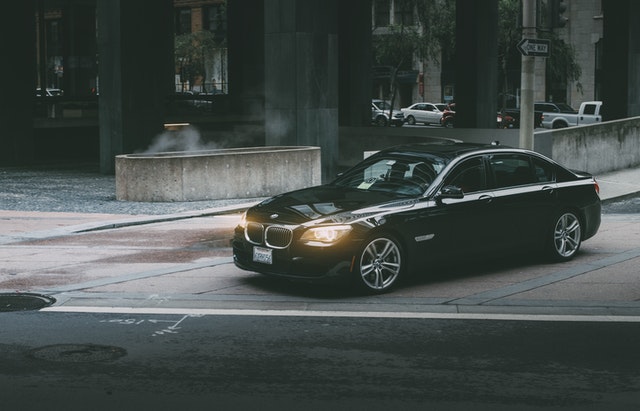 Even when just considering the penalty, a California speeding ticket is not inexpensive. When you include in the expense of higher insurance rates, the cost of California speeding tickets becomes staggering. Attending California traffic school is the greatest method to prevent increased insurance rates.
The CA speeding ticket cost has risen dramatically over the last ten years, although not as a result of basic fines. Over the last two decades, base fines have been quite steady.
However, extra penalty assessments such as emergency medical services and court building assessments are just two of the factors contributing to California drivers' rising traffic ticket costs. The addition of all extra charges has roughly tripled the cost of speeding tickets in California since 1993, causing widespread outrage among the people.
Despite public outcry, these assessments are almost certainly here to stay. Why? The annual revenue earned by California traffic fines is expected to be over $500 million.
To strengthen your knowledge as well as gain more solid information about CA DMV Fines & Limits, let's take practice with our free California DMV test to avoid unnecessary fines.
Your Driver's License Points
There is no alternative to paying the fee if you plead guilty. You may prevent earning a point on your license, though, by attending traffic school with an approved provider. These points are kept on your record for seven years and might result in higher insurance rates. You may also lose your driving rights if you acquire a specific amount of points.
How to deal with California speeding tickets?
When you get a CA speeding ticket, you have three options for how you want to address it.
Option 1:

Enter a plea of guilty, pay a fine, and obtain a point on your driver's license

Option 2:

Enter a plea of guilty, pay a fine, and enroll in a traffic school course to avoid receiving a point

Option 3:

Take your ticket to court and contest it.
How do you argue a speeding ticket successfully?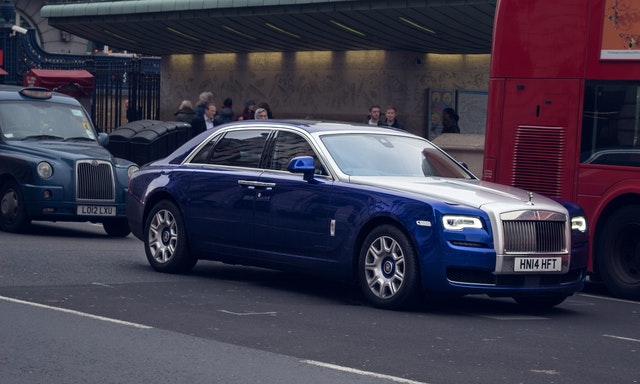 Fighting a traffic ticket is hard and time-consuming, but with the appropriate knowledge, it is possible to win. Many drivers feel that hiring a lawyer or an attorney to dispute traffic penalties is a must. While employing the services of these pros would surely boost your chances of winning, it is not the only option to contest a ticket. The most effective method is to conduct a trial by written declaration.
The possibility of your ticket being dismissed is determined by the sort of ticket you received, where it was issued, and which California Vehicle Code you allegedly broke. You can get your ticket thrown out, though, by bringing to light problems like incorrectly completed citations and inconclusive radar evidence, among other things.
Dealing with a CA speeding ticket at a traffic court, on the other hand, has several advantages. For starters, it gives you the chance to have your ticket dismissed or have GC Services costs lowered, which may cost up to $800. The GC service is in charge of collecting any unpaid court costs.
Second, taking the matter to court can assist you to avoid DMV points and a possible traffic ticket. Also, paying the costs through GC Services will result in a failure to appear conviction, which may show on your criminal record as a misdemeanor.
Finally, you now know how much you may be fined if a red light camera or a speeding ticket on California roads catches you. You may be able to lessen the possible penalty related to a traffic offense in California.
Read more >> California DMV License Renewal: A Step-by-Step Guide in 2022
How do speeding tickets affect your insurance?
Speeding tickets, however, have more penalties than simply fines from the city and state. Depending on your insurance provider, you may also see a rise in your premium. While some companies may pardon first-time offenders, you won't know this until after you've committed the crime. Drivers under the age of 40 will see a greater price increase than those over 40. Reckless drivers, regardless of age, may expect to spend hundreds of dollars more every year on insurance.
California has among the highest speeding ticket fines in the country, with multiple surcharges that quickly boost the basic amount for your infraction. California speeding tickets are not only punishable by heavy fines but they are also linked to significantly higher insurance premiums.
In general, dealing with California speeding fines may be a nightmare. To avoid getting fined, you should keep your speed at or slightly below the legal speed. If you don't, you might end up spending hundreds of dollars in penalties, having points added to your driving record, and having your insurance premiums go up. Keep this in mind the next time you find yourself speeding on the highway. And we hope the information about California speeding ticket cost can help you when you operate a vehicle or unluckily be involved in a speeding fine.
FAQs
Can you go to jail for speeding in California?
In California, you can be arrested for reckless driving. If you exceed the posted speed limit by 15 miles per hour, a police officer may pull you over and issue you a moving citation or arrest you for reckless driving. You are more likely to be arrested if you are racing or doing anything obviously dangerous.
What speed in California is a felony?
In most cases, peace officers are unable to arrest drivers for speeding or exceeding the speed limit. Over 100 mph is most likely exceeding the speed limit, which is a felony in California. Both of these infractions are typically cited only.
Are traffic tickets forgiven in California?
Is it legal in California to expunge traffic tickets? In a nutshell, the answer is yes. California has a Ticket Amnesty Program that proposes more than $300 million in forgiveness for low-income Californians who have received tickets they cannot afford to pay.
Can I just pay my ticket and not go to court in California?
If you enter a guilty plea and pay the fine, you will receive points on your driving record and your car insurance premiums may rise. If you do not appear in court or pay the fine, your license may be suspended, and the court may charge you with a misdemeanor and issue an arrest warrant.
Can you get your license suspended for speeding in California?
Fortunately, in most cases, a speeding ticket of less than 100 mph will not result in a driver's license suspension. However, if you have received several speeding tickets over a period of time and have accumulated enough points on your driver's license, your license may be suspended.
How many speeding tickets can you get in California before you lose your license?
Fortunately, a speeding ticket only counts as one point on your driving record. In California, if you accumulate four points in 12 months, six points in 24 months, or eight points in 36 months, your license may be suspended or revoked.
How much does 1 point affect insurance in California? 
A one-point insurance increase will range between 10% and 38% depending on the state and auto insurance company. The average monthly cost of auto insurance with one point on your license is $306.
Don't forget to take our DMV practice test and read carefully the official CA driver handbook to strengthen your knowledge, always stay safe and avoid any regretful tickets on the road.