Getting a California driver's license is certainly at the top of your to-do list if you're a new resident of California. You must obtain a California driver's license within 10 days of becoming a California resident. Voting in a California election, paying resident tuition, registering for a homeowner's property tax exemption, or receiving any other privilege or advantage not normally provided to nonresidents establishes residency.
Steps to transfer a driver's license to California is pretty simple, although it does need a few processes. We'll walk you through all you need to know in this post so you can have a stress-free experience.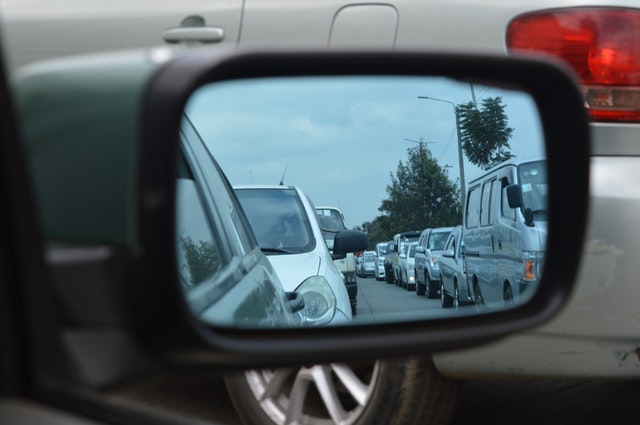 How do you know when you become a resident?

If you have lived in California for six months or more during a 12-month period and are not traveling on a temporary basis, you are considered a resident.
If you do any of the following, you are considered a resident:
You are gainfully employed in California

Pay tuition at a public institution of higher education

You are a homeowner who qualifies for property tax exemptions?

You can rent property in California

You are registered to vote in California

You own a business in California.
How to transfer driver's license to California
Do I need to change my drivers license when I move to California? The answer is yes, you have 10 days from the day of your move-in date to obtain a new license if you are moving to California from another state. People who move inside the state have 10 days to notify the DMV of their new address and the option of receiving a new license with their new address. You can change your address online or by mail by filling out a Change of Address (DMV14) form.
Step-by-step instructions for completing transferring drivers license to California may be found below.
Step 1: Schedule an appointment with the DMV
To complete your driver's license transfer to California, you must make an appointment with the DMV. Monday through Friday, from 8 a.m. to 5 p.m., DMV offices are open. To prevent spending the entire day there, make sure to arrive at the appropriate time. If you do not know which DMV office is close to you, use our free DMV near me feature to find the closest one and its opening hours.
Don't put it off any longer! Ten days after migrating to the state, new residents are supposed to transfer their licenses.
Step 2: Complete the application for a new driver's license or identification card (DL 44)
You'll need to fill out this application form before going to the DMV. While these papers are accessible at the DMV, completing the form ahead of time will help everyone save time.
Step 3: Surrender your out-of-state license
After applying for a new California driver's license, your out-of-state driver's license will no longer be valid, and you will be required to surrender it.
Step 4:  Submit a thumbprint and have a picture taken
Your service provider at the DMV will request that you give prints of both thumbs. You will also be asked to take a new photo for your identity card.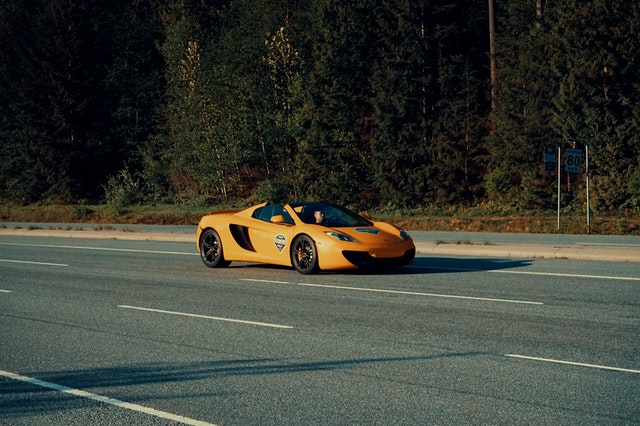 Step 5: Submit all required documents
You will be asked to produce documents, as with other DMV appointments. Bring the following items to complete your license transfer application:
Identification Proof

Social Security proof

Proof of citizenship in California

Evidence of citizenship or legal status in the United States

Proof of date of birth.
Step 6: Pass the vision exam
The purpose of the vision test is to verify that drivers can see vital road signs and other markers while driving. If corrective lenses or contacts are ordered, you will be required to use them. The vision requirements set by the California Department of Motor Vehicles are 20/40 in both eyes or 20/40 in one eye, and at least 20/70 in the other.
Step 7: Pass the knowledge exam
The written knowledge test has 46 questions and covers key driving topics as well as California traffic rules and road signs. You'll need to answer 38 questions properly to pass, otherwise, you'll get an 82 percent. Within 12 months, you get three opportunities to pass. Let's get started with our free DMV practice test to pass your exam the first time with a high score.
Step 8: Pass the road test
The road test is designed to assess new drivers' ability to safely perform typical driving maneuvers. You'll be evaluated on your ability to do things like the parallel park, stop, and reverse, among other things.
Step 9: Make a payment for the application fee
You will be charged $33 to process your application. Cash, cheque, or credit/debit card can all be used to make this payment.
The DMV will grant you a temporary paper license once you've completed these prerequisites. The validity of this certification is 90 days. During this time, you will get your new California driver's license in the mail.
What if you're under the age of 18?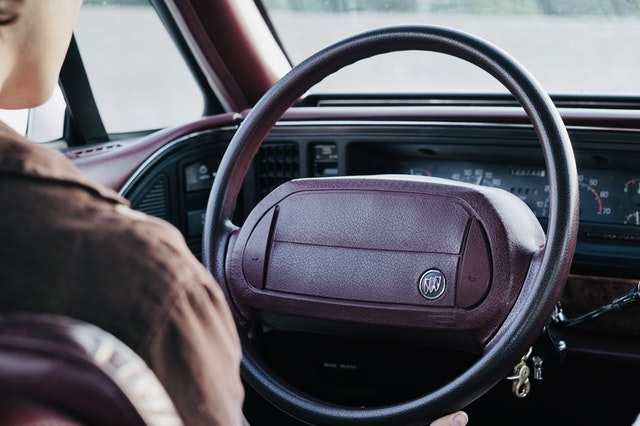 If you are under the age of 18 and have an out-of-state license, you will need to transfer via a process similar to the one detailed above. However, until you become 18, you must first obtain an out-of-state minor's driver's license. A driver's license can be obtained at the age of sixteen.
To get an out-of-state minor's driver's license in California, you must fill out a Driver License & ID Card Application form and surrender your previous state's driver's license. You must be accompanied by a parent or legal guardian to the DMV and sign all necessary documents.
Following that, you'll be asked to take a knowledge exam to see how well you know California traffic regulations and road signs. While a behind-the-wheel California driving test may be necessary, it is frequently waived for out-of-state candidates. The DMV has the authority to test you regardless, so be ready when you come. It's possible that proof of driving education and training in your prior home state may be requested.
What are restrictions on driving?
It's vital to remember that out-of-state minor applicants in California are subject to all provisional restrictions for the first year or until they become 18, whichever comes first. These include restrictions on carrying passengers under the age of 20 (unless accompanied by a driver aged 25 or older) and driving between the hours of 11 p.m. and 5 a.m.
With all of the stress that comes with relocating to a new state, completing a transfer driver's license to California may seem difficult – but it doesn't have to be! We've covered all you'll need to know in this post. As you settle into your new home, make sure to refer to this guide early.