If you've had your Florida driver's license for more than eight years, it's probably time to renew it. Your license's expiration date is mentioned on the credential, directly below your date of birth. You will have 18 months to complete your renewal at your local Florida DMV before that date.
Fortunately, Florida driver's license renewal is not complicated or time-consuming, particularly if you visit the DMV at the appropriate time. If you'd rather renew from the convenience of your own home or office, the state offers two easy solutions that are likely to suit your needs. This blog will cover the following topics to assist you with the process: how to renew your driver's license in Florida and other useful information.
What are the documents needed for a Florida driver's license renewal?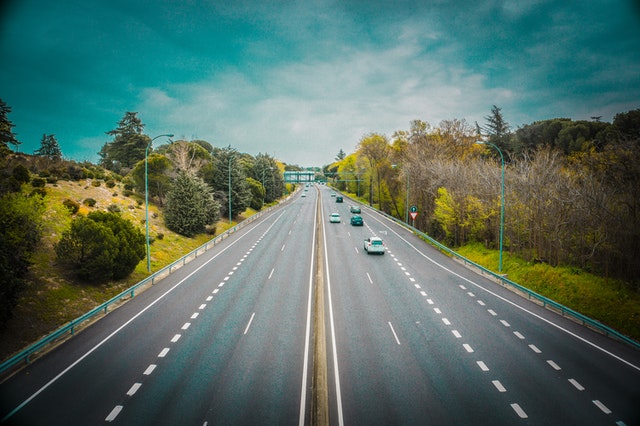 The documents you'll need to renew your license are identical to those you'll need to get your first license, so you'll be right at home. You must submit evidence of identification, proof of social security, and proof of address when applying for license renewal in person.
Proof of identity
You can submit one of the following documents to confirm your identity:
U.S. Birth Certificate

Valid U.S. Passport (or Passport Card)

Certificate of Naturalization

Certificate of Citizenship.
Proof of social security
The following papers will be accepted as proof of social security in the state of Florida:
Social Security Card

Any 1099

W-2 Form

Paycheck/paystub.
Proof of address
There are different sorts of documentation that may be used to establish your Florida residence address. You must, however, present two to the DMV for your renewal to be completed. You can use our free "DMV Near me" feature to find the closest DMV center and its opening hours. Some of the most popular documents used to verify Florida residency are listed below:
A deed, a mortgage, a monthly mortgage statement, or a leasing agreement for a home

Vehicle registration or title in Florida

Voter registration card in Florida

Utility bill

Card for selective service

If you have a medical or health card with your address on it, you should bring it with you

A copy of your current homeowner's insurance policy or a bill

A copy of your current automobile insurance or a bill

W-2 form or 1099 form for current academic year educational institution transcripts

Financial institution mail, such as statements for checking, savings, and investment accounts

Government mail from the federal, state, county, and local governments.
As you can see, the state of Florida offers a variety of options for drivers who need to renew their driver's licenses. At this time, you can also finish your voter registration. For every renewal, all elderly persons over the age of 80 must pass a vision exam.
Read more >> How To Transfer Drivers License To Florida In 2023?
How can I renew my driver's license in Florida?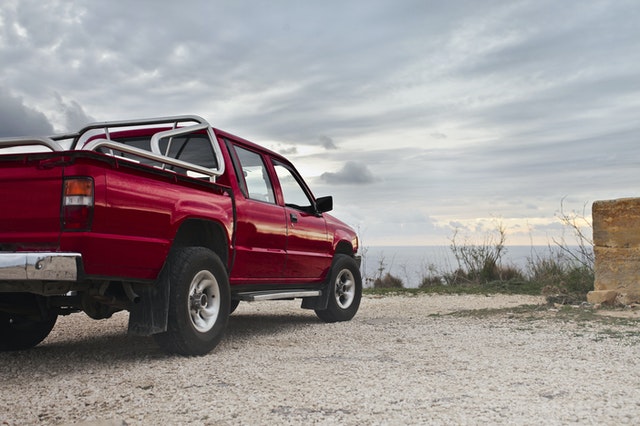 Drivers in Florida have two options for renewing their driver's license:
Online Renewal

In-Person Renewal.
Renewing your license online
For individuals nearing the end of their eight years, renewing Florida driver's licenses online is usually the most convenient option. You can only conduct an online renewal once in your life, so be sure it's the only option if visiting the Florida DMV isn't a possibility. If you need to change your address or if your license has been lost or stolen, you can utilize the one-time online convenience feature.
You will be requested to provide a credit card for payment as well as evidence of social security at the time of your online renewal. In order to effectively complete your renewal online, the department must validate your social security number. You will be expected to follow up with the Social Security Administration if they are unable to do so.
Not all drivers, however, are qualified to renew their licenses online. You must apply for a renewal in person at your local DMV if your name has changed (due to marriage or divorce).
Renewing your license in person
For the majority of drivers, renewing their driver's license in person at the Florida DMV is the most common choice. You'll have to renew your temporary or commercial license in person if you have one. A trip to the DMV is also essential if you have had your name changed by a court or if you want to update your photo.
Does active duty military have to renew their driver's license?

Military personnel who will be deployed or stationed outside of Florida should renew their driver's license as soon as possible. Your license can be renewed for up to 18 months before it expires. You can renew online if you are out of state or deployed and fulfill the standard qualifications for online renewals.
Military Extension Cards
If you are on active military duties and stationed outside of Florida, you and any immediate family members (spouse, daughter, son, and step-children) can apply for a free military extension card, which allows you to extend your driver's license for an additional year.
Your military extension card will extend the validity of your driver's license until:
90 days after your discharge

You return to Florida to reside

You get a new Florida driver's license or ID card.
How much is it to renew your license in Florida?
The Florida driver's license renewal cost is now quite low, as it only has to be paid every eight years. At the time of renewal, drivers have assessed a fee of $48. Renewals conducted at a tax collector's office will be charged an extra $6.25 service fee. This cost is eliminated for veterans who can show documentation of their status.
How long do you have to renew your driver's license after it expires in Florida?

Class E (non-commercial) driving licenses are valid for eight years in Florida. You have up to 18 months to renew your license before it expires, and you will be charged a $48 renewal cost. To be on the safe side, we recommend renewing your driver's license 6 to 12 months before the expiration date.
Florida driver's license renewal is not difficult or time-consuming. The information provided above will assist you in understanding the procedure of renewing your Florida driver's license as well as the required documentation. We hope that this material helps you in successfully renewing your license. Thank you very much!
Keep an eye on your driver's license expiry date; driving with an expired license is a violation in Florida, and a fine will be assessed. If your license has expired for more than a year, you will be required to pay a late charge as well as repeat the Florida DMV written test and Florida road test, all of which will incur additional costs.
In case you have to obtain a new license, don't forget to take our free DMV practice test to pass your exam the first time with a high score.