We understand how stressful it might be to take your Florida road test. There's nothing to be concerned about with a little preparation and knowledge about the test itself. This guide will ensure that you are aware of the specific requirements in Florida, as well as what to expect on the road test and our best practice advice including our free DMV practice test. Here's everything you need to know about passing your Florida drivers license road test on the first try.
How do I prepare for Florida drivers license road test?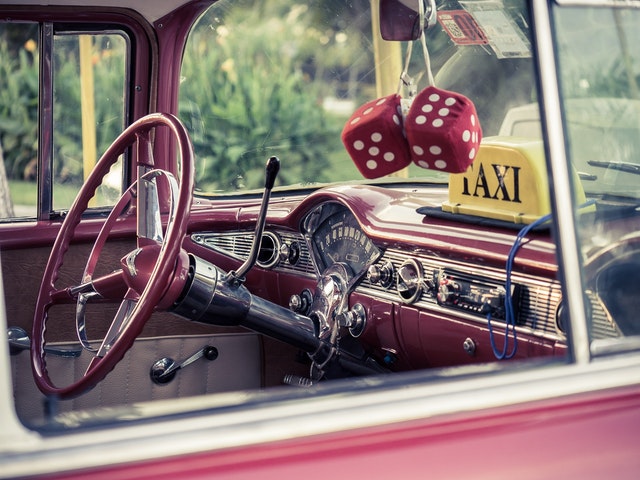 You'll need to go through a few stages of preparation before entering the motor vehicle office.
#1 TLSAE course
If you've never had a valid driver's license before, you must finish the Traffic Law & Substance Abuse Education Course (TLSAE) before taking the Florida behind-the-wheel exam, according to the Florida Highway Safety and Motor Vehicles office.
This course will teach you the fundamentals of road rules, safety, and substance abuse issues, particularly as they relate to driving. A comparable course may be available at some high schools to fulfill this requirement. Adult courses are available from a select group of providers.
#2 Written knowledge exam
After passing the TLSAE, you must also pass the Class E knowledge exam, which is a written test with 50 multiple-choice questions. This test measures your knowledge of Florida traffic rules, as well as your comprehension of traffic controls and signs and safe driving habits. In order to pass, you must get an average of 80%.
To prepare for the Florida DMV written test, read the Official Florida Handbook and take online sample exams. You can take the test in a service center or through a third-party administrator when you're ready.
Your passing score will be promptly transmitted to the motor vehicle department, indicating that you are ready to take the road test.
#3 Extra requirements for teenagers
To take the Florida driving test, young drivers must have held their learner's license for at least 12 months and be at least 18 years old, in addition to overcoming certain testing obstacles.
If you're under the age of 18, a parent or legal guardian must sign a minor permission form and demonstrate 50 hours of driving experience. If your parent or guardian is unable to accompany you to the road test, notarized forms can be utilized.
Prerequisites Exceptions
These testing requirements are waived if you have a valid license from another state. All you have to do now is pass the required vision and hearing examinations, which are required of all Florida drivers.
If you've fulfilled all of these requirements, arrange an appointment to take your road test with your county's motor vehicle office or check-in third-party scheduling service. There are no walk-in appointments available.
Does Florida DMV provide cars for the road test?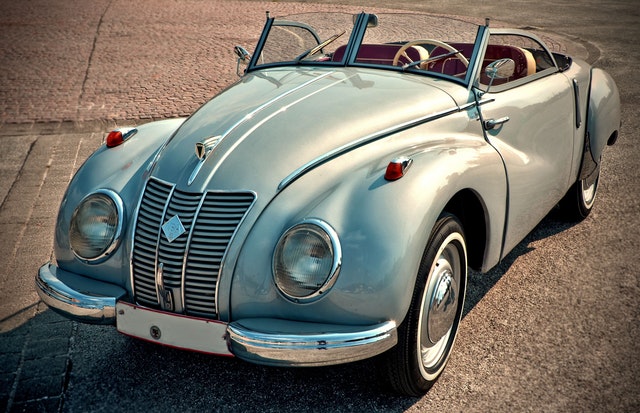 Once you've arranged your test, make sure to thoroughly inspect the vehicle you'll be driving. Aside from having current registration and proof of insurance, your vehicle must also pass a basic vehicle check.
Vehicle requirements
Rear-view mirror, directional signals, steering wheel, brakes, tires, brake lights, or tail lights that work

On the driver's side, operate the windshield wipers.

Functioning headlights

Working seatbelts

Visibility is acceptable through all windows.

Valid license plate tag

Working doors

Having enough fuel

Stationary seats

Ability to use emergency hand signals by the driver

Correct bumper height requirements.
NOTE: On the driving exam, Jeep-like vehicles and low-speed vehicles are not allowed.
What should you bring to the Florida driver's exam?
Make sure you have all of your relevant papers in order a few days before your drivers' license exam. Before you can get a Florida driver's license, you'll need different papers depending on your citizenship status, age, and other factors.
Florida driver test requirements
Citizens of the United States, for example, will be required to present confirmation of identification, social security, and residency. Documents proving parental consent, driver's education, and experience logs will be required for minors. Make a list of the papers you'll need to bring to your behind-the-wheel exam and review them before you go.
What is on the Florida road test?
Make sure you come a few minutes early for your appointment. You may be asked to reschedule your exam if you arrive late. You must be accompanied to the testing site by a licensed driver over the age of 21; however, no one will be allowed to ride with you during the actual behind-the-wheel exam.
So, how to pass the Florida driving test? First, get to the DMV early! The DMV will ask you to reschedule if you are late. We urge that you arrive 15 minutes early for your scheduled exam. Don't worry if you arrive sooner than that; most DMVs in Florida won't let you in if you arrive more than 15 minutes early. Make sure to find the nearest DMV center that is convenient for your traveling and taking the test.
The DMV will ask for your permit as well as your sponsor's driver's license when you check in. They'll also ask for proof of car insurance and registration for the vehicle you'll be driving during your test. You'll wait in the general waiting area after checking in until your road test is called. You and your tester will head out to your car for your test when you're called. Your sponsor can wait for you inside the DMV until you return.
The DMV examiner will perform a vehicle safety check before you begin the driving section of the test. They'll want to see the hazard lights, left and right blinkers, emergency brake, and hand signals on your car.
It takes about 10-15 minutes to complete the exam. Take your time since it will go by soon. Every minute matters, and if you don't rush, you'll think and perform better. The majority of the testing will take place in real-world traffic, rather than on a controlled track as in some other states. Most likely, the tester will ask you to drive around the neighborhood near the DMV.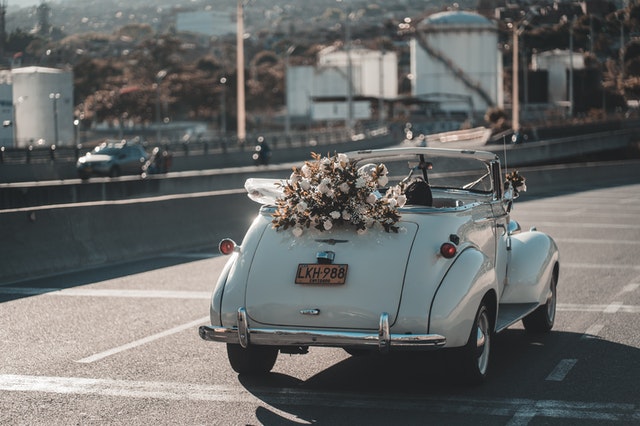 During the Florida driver's license test, your examiner will evaluate your driving to ensure that you are capable of performing all driving maneuvers. The following are the specific skills examined on the Florida driver's test:
Three-Point Turn, or K, Y:

 In a 30-foot space, you'll be requested to turn your vehicle around

Crossing Interaction: Before entering a junction, make sure you're in the right lane and that you're looking both ways
Right-of-Way Understanding:

 Ensure that people may cross the roadway safely. If there are emergency vehicles on the scene, pull over and come to a complete stop. Do not block traffic flow at a crossroads

Standard Parking:

You'll be directed to a parking space. Make sure your vehicle is centered between the lines that have been marked

Parking on a Hill:

 Remember how to spin your wheels if you're parked on a hill, whether you're facing up or downhill

Stop Quickly:

You may be requested to come to a short halt

Moving in Reverse: When you're urged to drive in reverse slowly, make sure you look backward
Stop Signs:

 Make sure you're in the correct lane and come to a complete stop when approaching a stop sign

Traffic Signals:

As you approach a traffic light, double-check that you're in the correct lane and moving at a safe speed. If the light goes yellow, come to a complete stop, and move cautiously until the light turns green

Turning:

 When it's time to turn, move into the appropriate lane and signal for the last 100 feet

Passing:

 Before passing, make sure you inspect your surroundings, particularly your blind spots

Keeping Your Place:

Except on one-way streets, drive in the right lane. Make no needless lane changes

Vehicle Spacing:

Allow lots of space between you and the car ahead of you

Driving Posture:

 Keep both hands on the steering wheel and remain vigilant during the exam.
After taking your Florida drivers license road test
If you passed
Congratulations on passing your road test! Before receiving a temporary driver's license, you must surrender your learner's permit and pay the required costs. During the next several weeks, you'll get your permanent license in the mail.
If you failed
If you didn't pass, pay attention to your examiner's remarks. You will be made aware of any errors you committed, particularly those that may have resulted in you failing your road test. Make sure to practice those skills in particular, and then schedule another driving test appointment.
For many people, the behind-the-wheel road skills exam is the most difficult part of acquiring a driver's license. Before receiving their full license, everyone must pass this test and complete the learner's permit course. Advanced practice of the seven most critical driving abilities will give you the confidence and experience you need to pass the Florida road skills exam on the first try. Also, don't forget to follow our guide to ensure that you are well prepared for your Florida driver's license road test!
Read more >> How To Transfer Drivers License To Florida In 2023?