All drivers must be aware of and understand the many hand signals for driving used to communicate various activities such as turning, changing lanes, and braking. Even if you don't need to use them, you must be able to recognize other road users' hand signals.
When your car's lights go out, you can communicate with other drivers by using hand signals. In addition, because they lack other signaling systems, cyclists, skateboarders, and scooter riders frequently use hand signals. It is critical to understand hand signals in order to keep yourself and others safe. Learn about the various hand signals for driving to use while driving and when they are appropriate to use.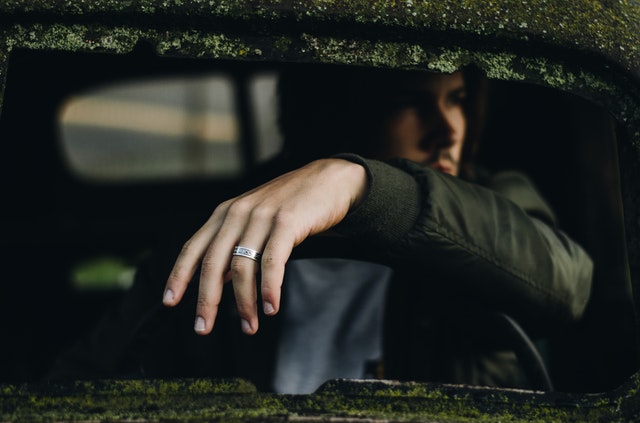 If you are looking for a DMV practice test source to prepare for your DMV exam, visit our website to take 1000+ free DMV practice questions. Let's start your prep with us!
What are the Hand Signals for Driving?
There are three basic driving hand signals used by drivers:
Slowing down or stopping

– signaled by extending your arm downward, palm facing backward

A straight arm out through the window indicates a

left turn

Make a

right turn

by extending your arm upwards at a 90° angle.
We'll go over when and how to use them if necessary in this article. All states in the United States use the same hand signals.
Slow Down or Stop Hand Signal
When you press the brake pedal, if your brake lights are working, they will light up and communicate with other drivers. If you don't have brake lights, you can use arm signals driving by slowing down or stopping by extending your arm downward with your palm facing backward. Make sure the back of your arm is visible to other drivers.
You will allow drivers behind you time to adjust and slow down if you use this hand signal, even if they are following closely behind you. Because tailgating and rear-end accidents are so common, warning other drivers of your intentions can mean the difference between being in an accident and not.
Left Turn Hand Signal
Before changing lanes to the left or turning left, you must signal. An arm straight out through the window indicates a left turn hand signal. Make sure your arm is extended far enough to be visible to other drivers while avoiding striking other vehicles or objects.
Right Turn Hand Signal
Before changing lanes to the right or turning right, you must signal. Extend your arm upwards at a 90° angle with your palm facing forward to make a right turn hand signal.
You should be aware that motorists currently on your right side will not be able to see the hand signals you make from your driver's seat as you change lanes to the right. When using hand signals, use extreme caution when changing lanes or turning to the right.
When Should Hand Signals Be Used?
Every state in the United States has laws requiring you to notify people of your intentions. When your turn indicators fail or your signal lights are obscured by bright sunlight or other vehicles, you must use driving hand signals.
When your brake lights or tail lights stop working
Making sure all of your external car lights are working properly is an important part of maintaining your vehicle on a regular basis. Over time, lightbulbs will burn out, and you may not have the parts or the time to replace them right immediately. If this is the case, and you need your car, it is preferable to use hand signals in this situation. Remember to give a 100 feet signal before turning!
When riding a motorcycle with a large group or with broken signal lights, using hand signals is a wise choice. Because the brake light will not flash when the engine is stopping, communicating with your motorbike group using your hands will keep everyone safe.
Because most bicycles lack built-in brake lights or turn signals, using hand signals when riding a road bike is essential. When riding a bicycle in traffic, using hand signals can help lessen the chances of an accident.
Using hand signals when driving, riding a motorcycle, or riding a bicycle will keep you safe and moving forward. Aside from the safety benefits, knowing these will assist you in obtaining your driver's license and avoiding tickets.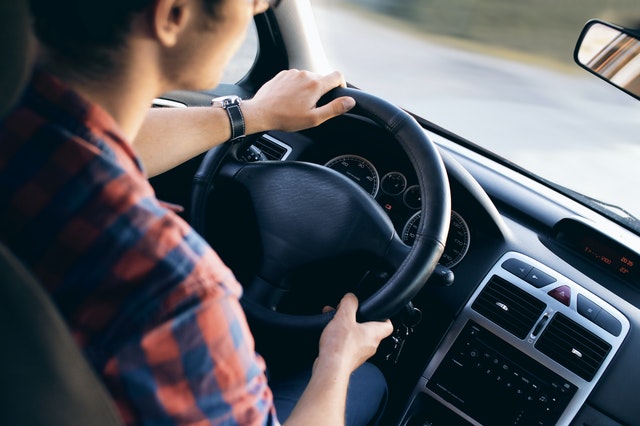 Tips for Using Hand Signals Properly
Practice makes perfect! Here's how to use good hand signaling techniques when driving:
Tip #1: Make visible arm movements
On the road, distance and speed play important factors in how individuals communicate with one another. As a result, not every vehicle in your area will be watching your arm movements. Instead, when indicating to others behind you, you'll need to make large, visible movements. Make sure your arm is fully extended and your elbow is clear of the window frame.
Tip #2: Before turning or changing lanes, signal 100 to 200 feet ahead
Before turning or changing lanes, most states require the motorist to use blinkers or hand signals for at least 100 feet.
Keep in mind, however, that some states, like Indiana, require you to signal at least 200 feet before turning. Before hitting the road, make sure you're familiar with the rules and regulations in your state.
Tip #3: Always put safety first
Check your rearview mirror and side mirror before extending your arm to prevent striking anything. While driving, you don't want to suffer a hand or arm injury.
It's also to avoid an injury or accident that you should only make planned turns. Avoid cases where you have to make last-minute decisions or switch lanes. In these situations, it's preferable to merely stay in the lane and turn around as necessary, or take a different route.
Tip #4: When it's dark outside, don't use hand signals
When driving a car at night, you can't rely on hand signals. Nighttime visibility is already extremely low, accounting for half of all road deaths. If your brake lights or blinkers aren't working, do everything you can to avoid driving at night until they're fixed.
If you're a biker, the only time you should use hand signals at night is if you're on a bike. It is, nevertheless, nonetheless harmful. Make sure you're wearing reflective clothing or have lights on you at all hours.
Even if you take good care of your cars, such as keeping your battery charged and making sure your bulbs are always in good working order, learning basic hand signals for driving is an important skill to have in order to avoid accidents and traffic jams. In addition to learning these hand signals, completing a defensive driving course, which emphasizes important skills and teaches you how to react to driving situations efficiently and safely, is one of the greatest methods to keep safe on the road.
For more information, visit our website and download the free DMV Practice Test for your IOS or Android device now!