Does everyone have a right to drive? The answer to this tricky question is a big NO. Driving is not a right but a privilege. You will only have the right to operate a vehicle if you have a California driver's license proving you are qualified to drive. Here in California, it is essential to pass the California DMV written test before you get your driver's license. This written examination issued by the California Department of Motor Vehicles will evaluate your knowledge about driving rules and your driving habits.
Requirements to Get California Driver's License
Requirement for Minor's Driver (below 18 Years Old)
If your age is below 18 years old, then you are considered a minor. Although you are not reaching yet your legal age, you can still have a chance to legally operate a vehicle by applying these two:
Provisional Instruction Permit For Minors
Provisional Driver's License with your parents or legal guardians' permission
The applicant must be at least 15 ½ years of age and must not be more than 18 years old to apply for California Provisional Instruction Permit (or CA learner's permit). If you want to have this permit, fill your California Driver's Identification Card Application with your parents' or legal guardians' approval. But what are the other requirements in the DMV to allow a minor to drive a vehicle?
Your parents or legal guardians must present their insurance which is proof of financial responsibilities. In California, insurance that covers the financial responsibility is required for minor drivers because some of them are at risk of car incidents. In times of unexpected car incidents that the minor's driver involves, the parents or legal guardians are liable for $15,000 to $30,000 if there are people injured or died due to car incident. The lowest penalty is $5,000 if there's no person harmed in the incident.
Submit your SSN or Social Security Number and California ID. However, if you don't have a California ID, you may bring your original copy of your birth certificate or your U.S passport that will provide proof of your legal U.S residency.
Undergo a driver's training program if your age is between 15 ½ and 17 ½ years old.
Pass your written examination.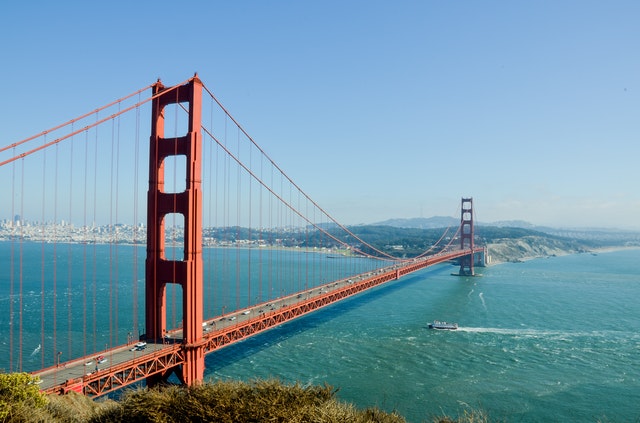 Requirements of Getting Your Driver's License California (above 18 Years Old)
The applicants who are 18 years old and above are not required to undergo driver's training. Although they are not required, they must have an instructional permit before they can get their CA DL or California Driver's License. To get your instructional permit you must:
Complete the information required on California Driver's Identification Card Application. No need to present insurance.
Give you a full name. It must be true and must be matched on your legal documents and application.
Submit your SSN and California ID.
Bring two proofs that you are a legal resident of the U.S.
After having the instructional permit, your next step is to get your California driver's license. At most California DMV offices, you can apply for a Class C California DL. Here are the things that you have to provide:
Fill your California Driver's Identification Card Application.
Submit your documents and pay your application fee.
Pass your California driving test, vision test, and written test.
California Driver's License Application
The Driver's license/ ID card application happens online. It is great for the applicants for easier transactions by filling the online application before visiting the California DMV's field office. This application may be used to apply for your new license whether it is standard, motorcycle, commercial, license endorsement, or REAL ID. Here's what you should do if you are planning to set an application for it.
Create your DMV online account.
Use your SSN to add your basic information.
Worry not if there's a hard time for you to complete your application. You can still log in to your account. It is fine to finish it later.
If you are done completing your DMV account, you may go to their office to finish the rest of the process.
Read more >> California Speed Limits In 2024
How to Pass CA DMV Written Test?
Is the CA DMV written test hard? That is one of the common questions about the California DMV knowledge test. Worry not because California DMV wants you to pass the written test. They provide a variety of opportunities to let you pass the exam. Here's how to pass CA DMV written test.
The California Department of Motor Vehicles provides numerous and various practice written tests with a variety of language mediums. So, visit their website and get free access to their DMV written test practices:
Commercial Driver for Class A & B
Regular Driver Class C with a variety of language translations, and with American Sign Language.
Motorcycle Driver (Class M)
But these DMV written tests are not enough. Our free California DMV practice test 2024 with thousands of DMV practice questions will let you easily pass on your first attempt! It is more helpful to combine with the California Driver Handbook. You can also have a free copy of it on the same website. It is informative and can be useful because the test questions are created based on this handbook. There are no tips and tricks in taking this exam. All you have to do is to read the test questionnaire carefully and avoid overthinking because there is no tricky question involved in the examination. There are all basic!
What To Bring
Here are the items that you may bring to the CA DMV field office:
Driver License Application. Be reminded, if you are below 18 years old, your DL application must have your parents' or legal guardians' sign of approval.
Your original or certified copy of the birth certificate or passport, residence card
Your SSN or social security number
Application fee ($33)
Certificate of your driver's training/education program.
If your age is between 15 ½ and 17 ½ years old, you must bring all those things above. However, if you are a minor, but your age is above 17 ½ years old, you don't need to bring the Certificate of your driver's training. When you are of legal age, bring those first four, and don't forget to present any proof of your residential address like rent contract, utility bill, or anything else.
CA Written Test Information
How Many Questions Are on the DMV Test?
California is different from other states because the number of questions on the written examination will depend on the applicant's age. If your age is below 18 years old, your written test will be 46 questions. But if your age is above 18 years old, your test will be 36 items.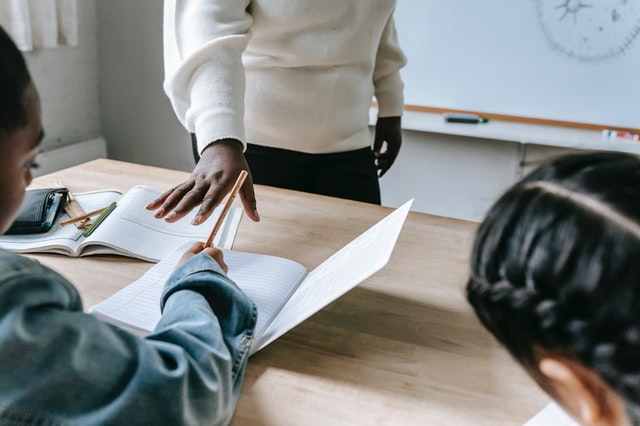 How Many Mistakes Are Allowed in California DMV Written Test?
Because the written examination has two types of tests with different numbers of items, they do not have the same passing score. The applicant is below 18 years old, he must have at least 38 correct answers. But if you are above 18 years old, you must answer at least 30 items correctly. Your written test fee is good for one year to cover the cost of taking three times if necessary. So, if you failed to pass the written exam, you need to wait seven days to retake the examination. Those applicants who are failed three times in taking the written test must restart the whole process for this application.
To help you pass your test on your first try, we design the DMV website including free DMV practice test 2021 and questions for all U.S. states. Check it out now!
How Long Does the DMV Written Test Take?
It is depending on your state, it can be 20 minutes or more. So it is much better to check your California DMV field office to know its time limit. Although your time is limited, you can easily finish the test because the questions are not comprehensive. If you study the California Driver Handbook, you wouldn't be pressured by California DMV's time limit.
Read more >> How Much Does A California Speeding Ticket Cost In 2024?