For many young drivers, the Maryland road test, also known as the driving skills test, is a source of concern. Maybe you're unsure what driving maneuvers you'll be expected to perform, or you're unsure what documents to bring to the Motor Car Administration office, or you're concerned that your vehicle won't pass state inspection. You may, however, turn the nerve-wracking day of your road test into a wonderful experience if you prepare properly.
You can receive your driver's license after passing your road test. If you are under the age of 18, you will be issued a provisional license. You can drive alone with a provisional license, but you must follow certain restrictions. Below you'll discover all of the resources you'll need to properly prepare for your Maryland road test and pass it with ease.
Don't forget to take our free MVA permit practice test to get your highest score.
What are MVA road test requirements?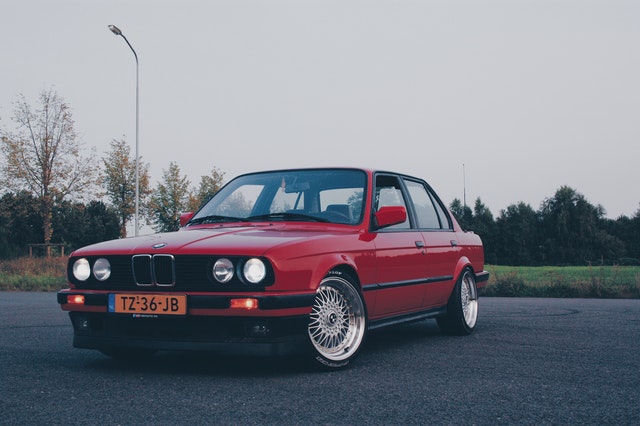 You'll want to double-check that you're eligible to take the road test before you begin your MVA road test. All new drivers in Maryland must complete the Rookie Driver program, which is a graduated driver's licensing program. When you're graduating from a learner's permit to a provisional license, you'll take your road test.
Check this list to see if you've met the majority of the following requirements:
You have made an appointment with the MVA after reaching the age of 15 and nine months

To prepare for your knowledge test, you've reviewed the Maryland Driver's Manual tips

On the day of your appointment, you presented all of the required documentation to the MVA.

You passed the knowledge and vision screening tests. You've paid all of the required fees. You've successfully got your Maryland learner's permit

If you're under the age of 25, you've driven for at least 60 hours under adult supervision, with at least 10 of those hours spent driving at night. If you're over the age of 25, you simply need 14 hours of practice, plus three hours at night

Your practice skills log has been completed by your supervising adult

You've had your learner's permit for the required period of time: if you're under the age of 18, you must keep it for nine months; if you're 18 to 24, you must keep it for three months; and if you're 25 or older, you must keep it for 45 days

For at least nine months, you've had a clean driving record

You've finished an approved driver's education program, which includes 30 hours of classroom instruction and six hours of driving time

You've reached the legal age for a Maryland provisional license, which is 16 years and 6 months
If this sounds like you, make an appointment for your road test at any full-service MVA driver's license office.
When the big day arrives, make sure you're ready by bringing all of the essential documents and making sure your vehicle is in good working order. We understand how stressful it might be to take your Maryland road test. There's nothing to be concerned about with a little preparation and knowledge of the test itself. Make sure you understand Maryland's specific requirements and what you'll be tested on and then practice a lot.
Here, we'll go over everything you need to know to pass your Maryland driving exam. Read the below requirements as well as MVA driving test tips including what does Maryland road test involve and some common mistakes in the Maryland road test.
What to do before your Maryland road test?
You'll need to book a road test first. There are no walk-ins available. Make a Maryland road test appointment online to save time. Next, double-check that the car you'll be driving during your test has current registration and insurance. When you go to the DMV, you'll need these. Then you'll need to make sure your car satisfies all of the state's regulations and that you're accompanied to your road test by a licensed driver.
Remember to bring the following items with you when you go to the Maryland MVA to take your road test:
You must have a valid learner's permit

Completed practice skills log

Completed certification page

Your vehicle's current proof of insurance

Your vehicle's registration card must be valid.
Your driving school will send proof of completion of driver's ed to the DMV electronically. You must bring a licensed adult with you to the testing venue, and this adult must have a valid Maryland driver's license.
What are the requirements for vehicles?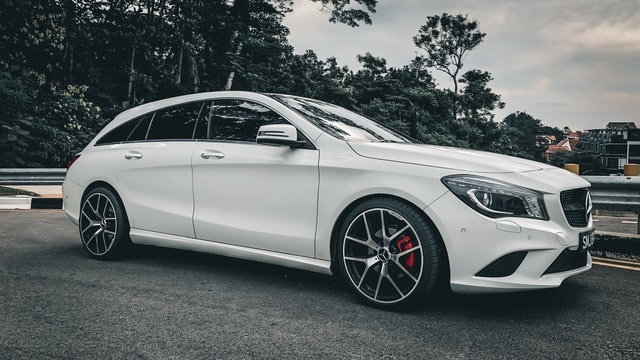 You must furnish your own vehicle for the road test in Maryland, and it will be examined before you can begin. You will be unable to take your test if it does not match state standards. As previously said, you'll require proof of current registration and insurance. Additionally, you should check the following list to ensure that your car is in safe working order:
The windshield should not be cracked and should provide an unobstructed view

Both the driver's and passenger's doors should be able to open and close

Safety belts must be secure and fastened correctly

The tread on the tires must be sufficient and the tires must be properly filled. There should also be no missing lug nuts

Headlights, brake lights, turn signals, and warning lights should all function properly

The gas tank must be at least half-filled, and the gas cap must be in place

The outside left mirror and the rearview mirror should both be secure

Clean and safe front seats are essential

The glove box should be kept closed and free of any potentially harmful items

The exhaust system must function properly

There should be no dashboard warning lights on

There should be no leaks in the fluid

The horn on your car should operate

The speedometer should be functional and accurate

Windshield wipers and washers should work depending on the weather, and there should be enough washer fluid.
It's time to get some extra practice in after you've confirmed your road test date, documentation, and vehicle. We recommend that you practice the maneuvers listed in the next paragraphs in the area surrounding the DMV where your road test will be held. Most Maryland RMVs begin the exam with a closed section and then ask you to drive a path through the area. Examiners love to include things like closures and construction in the test, so pay attention to them.
What does the Maryland road test consist of?

The Maryland driving exam is divided into two sections: a closed course and a public road. The test will begin with the closed course section. You'll be required to do things like the reverse MVA driving test 2 point turn, which entails backing into a specified spot that looks like a driveway or alley.
After passing the closed course portion of the test, you'll move on to the public road part. This will happen on a predetermined testing path that will take place on public roadways. Your Maryland driving skills test will evaluate your performance. Before taking your actual road test, we've collected a list of road test recommendations for you to read.
At red lights and stop signs, brake smoothly and come to a complete stop. If there is a stop line, make sure to stop before it

With both hands, have a firm grip on the steering wheel.

Pay attention to and follow traffic signs and signals

Keep to your lane and avoid hitting curbs or sidewalks

Before changing lanes or merging, check your blind zones, and use your mirrors to keep aware of your surroundings

When driving, be sure you're in the right gear

When turning, use the appropriate turn signal at the appropriate time. Make sure you slow down enough before making a smooth turn with both hands on the driving wheel. Turn in the correct lane and make sure your turn signal is turned off when you finish the turn

Before activating your turn signal and smoothly changing lanes, double-check your mirrors and blind spots. When you've completed the lane shift, remember to turn off your turn signal

Check for traffic as you approach an intersection and come to a complete stop if required. When driving through a junction, do not change lanes.
You'll be happy to know that the Maryland road test does not include parallel parking or 3-point turns. So while you're not practicing those movements, focus on the ones listed below! Maryland's inspectors are very tough. Practice the following maneuvers:
Reverse 2-point parking:  Where you drive past a parking place before returning to it. It's also important to know

Maryland driving test parking dimensions

required

Observe right-of-way: Allow pedestrians to cross with the right-of-way:  Remember to pull over and wait for emergency vehicles to pass, and avoid entering a crossroads where you will cause traffic congestion

Stop quickly: At 20 mph, you must be able to make a swift and safe stop when the examiner directs you to

Backing up: back up for 50 feet at a slow speed, twisting your head and looking behind you over your right shoulder. On your test, you will not be able to use a backup camera, so don't count on it. We've seen a number of the people lose points because they didn't turn and look

Signal and turn: Get into the appropriate lane and signal your turn for the final *200 feet*. Your test will include right and left turns. Don't forget to practice these, even if they're simple

Passing: Always keep an eye on the road ahead and behind you to ensure a safe passage

Keep a safe following distance: don't get too close to other vehicles. Maintain a three-to-four-second following distance.
What are common mistakes made on the road tests?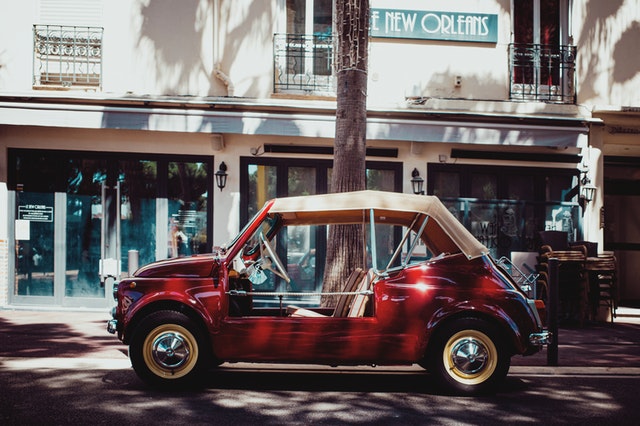 Your road test will be stopped if you commit too many small mistakes. Furthermore, a number of serious errors will result in an immediate failure of your road test. If you commit one of these errors, your test will be terminated immediately, and you may be requested to pull over. Your car will be driven back to the MVA office by your examiner.
The following are some of the most typical mistakes students make when taking their Maryland road test:
If you require glasses or contacts, don't wear them

Not properly fastening your seatbelt

Taking an excessive amount of time to accomplish a closed course maneuver

While executing a closed course maneuver, I accidentally bumped a boundary marker

At a stop sign, failing to come to a complete stop

Disobeying traffic signs, signals, or laws

Being in an accident that may have been avoided

Clashing with other cars or pedestrians

Dangerous driving

Forcing another driver to take steps to avoid a crash

Clashing with a curb or sidewalk

Following your examiner's directions incorrectly

Keeping one hand on the steering wheel while the other is off the wheel

Forcing your examiner to act in order to avoid a crash.
After the Maryland road test, what comes next?
First and foremost, congratulations on passing your driving test! In Maryland, you won't get a score sheet; instead, you'll get a pass or fail mark. If you pass, you'll immediately return to the RMV to receive your interim license. Your laminated driver's license will be mailed to you. If you fail, don't worry; most individuals succeed on their second attempt. Make sure you have a licensed driver and a car for your road test each time. Meanwhile, go over what you missed and reschedule when you're ready.
That's all there is to it when it comes to passing the Maryland road test. We hope that this advice has been useful and that you are now confident in taking the next stages. If you need any assistance studying for your upcoming exams, our study guide is ideal, as it includes the online DMV practice test as well as practical driving tips that can assist you greatly during the actual road exam.