New Jersey is gradually becoming a popular choice for people searching for a great balance of bustling city life and laid-back suburbia, thanks to its closeness to New York City. The state also contains a number of notable beaches and tourism destinations that are well worth visiting. Everything you'll need is within a reasonable distance because traveling throughout the state takes less than two hours.
When you relocate to New Jersey, you'll need to execute a number of tasks in order to complete your residence setup. One of them is transferring your out-of-state driver's license. In order to transfer the license to NJ, an NJ permit test appointment is compulsory. In this article, we will provide you with the guide to transfer the out-of-state license to NJ. The process of transferring your New York state driver's license to New Jersey is simple, but it takes time. As a result, you'll want to get started on this process as soon as possible to avoid missing the deadline and incurring fines.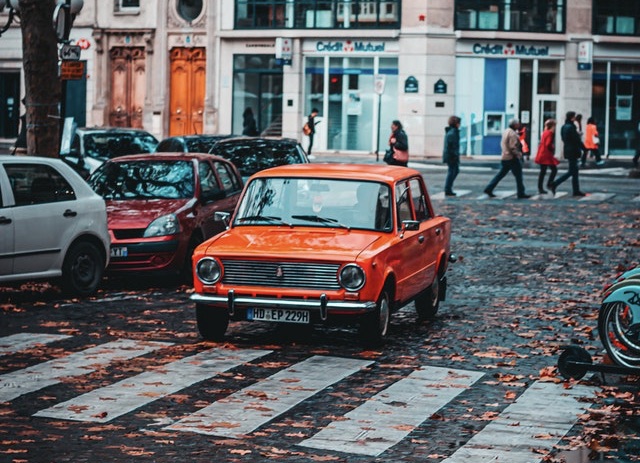 If you wish to obtain a new license, taking the DMV practice test is such an important thing to pass your exam the first time because it brings you opportunities to get familiarized with the questions and the format of the real test.
How long do you have to change your license after moving to New Jersey?
Within 60 days of moving to New Jersey, new residents must transfer their driver's license and vehicle registration. This period is extended to 120 days in public health emergencies. Because you won't be reminded of this date, make a mental note of when you entered the state.
When should I change my address?

All drivers must provide an updated physical address to the New Jersey Motor Vehicle Commission. It does not, however, specify a time frame in which you must do it. We suggest that you change your driver's license as soon as possible with the DMV. It's simple to change your address if you need to. Most address changes in New Jersey may be completed online. Those who do not have access to the internet portal can alter their address at the DMV. Current residents must also alter their license online or at the DMV if they move to a new address inside the state.
At the start of the procedure, the DMV will request documentation. You may be requested to produce or submit the following documents while updating your address:
Evidence of a new address

Identification and proof of age

Proof of citizenship or legal status.
How to transfer an out-of-state license to NJ?
Make an NJ permit test appointment with the New Jersey Department of Motor Vehicles (DMV)
In order to transfer your license to New Jersey, you must make an appointment with the DMV. All citizens who want service can use the DMV's appointment scheduler. Your license transfer will be handled by any motor vehicle licensing location in the state. It's best if you schedule your appointment with the MVC office that's nearest to you. You can find the nearest MVC and its open hours by using DMV Near Me feature on this website.
Purchase Transfer Permit
Upon application, transfer permission is necessary. This permit costs $10 and will be charged when you submit your application.
Pass Vision Screening
In order to pass the vision exam, you must have a visual acuity of 20/50 or above. A test can be taken in your primary care physician's office or at the DMV. If you don't pass the exam the first time, you'll have to retake it or drive with corrective lenses.
Have Picture Taken
At the time of your application, a picture will be taken to be kept on file with the NJ DMV. While there is no formal dress requirement, you should dress appropriately on the day of your visit.
Get Your Temporary Driver's License
If everything checks out and you've met all of the above conditions, you'll get your new license and must surrender your old out-of-state license.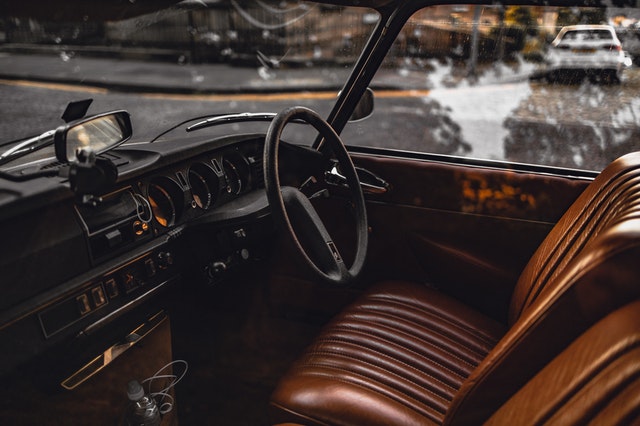 How to transfer drivers license to NJ if you're not from the United States?
If you are a non-US citizen relocating to New Jersey permanently, you will be unable to drive within the state until you obtain a new driver's license. In addition to the responsibilities described above, this entails passing both the road test and the written knowledge test.
Written Test
The knowledge exam will assess your understanding of New Jersey's essential driving rules and traffic signs. The NJ DMV written test has 50 questions, and you must answer at least 40 of them correctly to receive an 80 percent. The NJ DMV now provides the exam in French, Spanish, Korean, and other languages if English is not your first language.
Road Test
On the NJ MVC road test, you'll be required to demonstrate basic driving skills and your ability to drive a car safely. The DMV suggests that you train for roughly 3-6 months before making an appointment. It will take 10 to 15 minutes to complete the exam.
Read more >> NJ DMV License Renewal: A Step-by-Step Guide In 2023
What happens if you don't get your transfer done on time?
The New Jersey Department of Motor Vehicles (DMV) gives new residents 60 days to transfer drivers license to NJ. It's recommended to accomplish this action item as quickly as possible to minimize further stress. As previously said, there is no reminder, therefore you should perform this transfer as soon as possible to prevent citations and fines. 
After this time period has passed, you will be regarded as an unlicensed driver. If you are discovered driving while unlicensed, you might face a prison sentence of up to 60 days and a fine of up to $500. After this time period has passed, you will be regarded as an unlicensed driver. If you are discovered driving while unlicensed, you might face a prison sentence of up to 60 days and a fine of up to $500.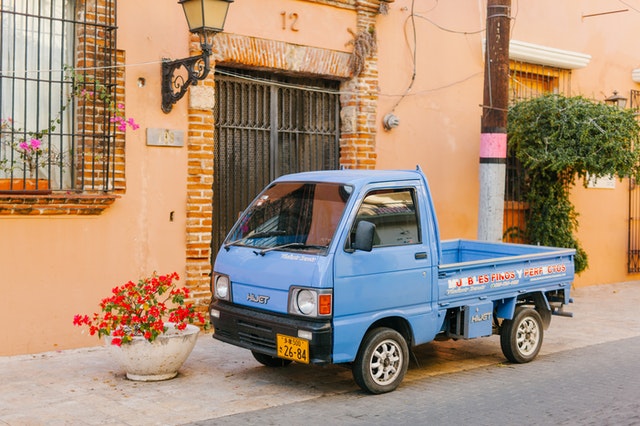 That's all there is to it when it comes to getting your driver's license transferred to New Jersey. If you've recently or are going to relocate from New York to New Jersey, one of the first things you'll need to take care of is your identity. You must schedule NJ permit test appointment, transfer a license to NJ, and any car registrations to New Jersey within 60 days of your move, according to state law. You must transfer your current license before it expires if it is slated to expire before then. The process might be complicated, but that's why we're here to help! Make sure to refer to this guide frequently throughout the process.
Read more >> How To Change Address On License New Jersey?