The first time a teen applies for a driver's license is a significant life event. Teenagers in Texas need not worry about the procedure exams to be as quick and uncomplicated as it is for adult candidates. The process is much easier than many new drivers imagine, and as long as you display excellent driving conduct and understanding of the road, you will receive your full unrestricted license as soon as you reach 18.
According to a statistical survey, Texas is a large state with over 17,370,383 licensed drivers. Fortunately, if you know what you're doing, acquiring your driver's license is a breeze.
Of course, every new experience is a little daunting at first. Here's everything you need to know to make your trip to the Texas Department of Public Safety a success and know how to get your driver's license in Texas.
Texas driver's license requirements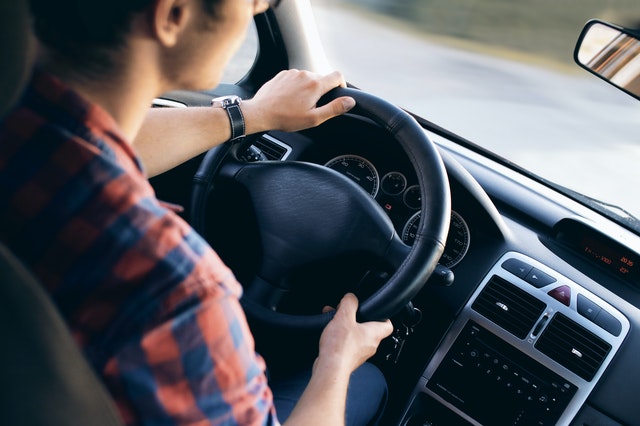 In Texas, if you want to apply for a Texas driver's license, you have to follow the procedure.  It must be accomplished in person by visiting the Texas Department of Motor Vehicles also known as Texas DMV or Texas Department of Public Safety. But before you go there, be sure you meet their qualifications on obtaining the Texas DL. You have to fill up their application form and you can obtain this form at your nearest driver's license office or download it from their Texas DPS website.
18 years old and above
U.S citizens
You must have documents that show your name, residential and mailing address, birthday, and place of birth.
Identification documents
Social security card
fingerprints
An application form you answered about your medical status.
Yield any of your out of the state driver's licenses.
There has been a change in the Texas DMV and DPS systems due to CoronaVirus. There was a limit on the number of people entering the driver's license building. Before you go to their office, you must set an online appointment. However, walk-in appointments are also available. Be patient, because there is a possibility to have a hard time finding your preferred schedule. It is because of strict health protocols to ensure your safety as well as the safety of their staff.
What tests do you take to get your license in Texas?

If you are 18 to 24 years old, Texas law and the Department of Public Safety require you to take a six-hour driver's education course. The provider can be an online or traditional classroom, but the Texas Department of Licensing and Regulation must authorize them (TDLR). You'll go through the following subjects from the Texas Driver's Handbook:
There's good news! Passing the final test in Driver's Education is equal to passing the written exam! You can skip the eyesight and behind-the-wheel exams entirely.
You must also prepare for the following in addition to passing the ITD exam and doing a Driver's Ed course.
The written knowledge test
You'll start by taking a thirty-question test that covers everything you'd learn in a typical Driver's Ed program or from the Texas driver's handbook. This test is the concluding part of a Driver's Education course if you are retaking it. It covers indications and signals, driving behavior, and the dangers of driving when intoxicated.
The Texas DMV written test has 30 question items. To pass, you must correct 70% of the items on the exam or have at least 21 correct answers. You must not exceed 9 mistakes. Maybe you are wondering what is the time limit for answering the test. It depends on your local Texas DMV, and if you are interested to know about it, you can ask your local DMV field office.
However, applicants usually finish the knowledge test in 20 minutes or an hour. If you fail the knowledge test, you have to wait two weeks and need to pay a test fee to retake the exam. Retaking the Texas driver license test is not unlimited, it only gives you three attempts within 90 days. So, if you fail the same test for the 3rd time, you must restart the process of your application.
Studying the Texas Driver Handbook is not the most efficient approach to prepare for the written exam, contrary to common opinion. Teenagers in high school who are required to read the driver's manual are less likely to retain the knowledge. Even after completing driver's education, hundreds of thousands of prospective drivers fail their written examinations each year. That's when our supplies come in handy! The new approach for drivers to study for their written exams is with our simplified handbook and free DMV practice test. Even though there are no state-approved courses in Texas, our students have passed their written and driving examinations with flying colors, and it is frequently utilized as a study resource in addition to driver's education. 
The vision exam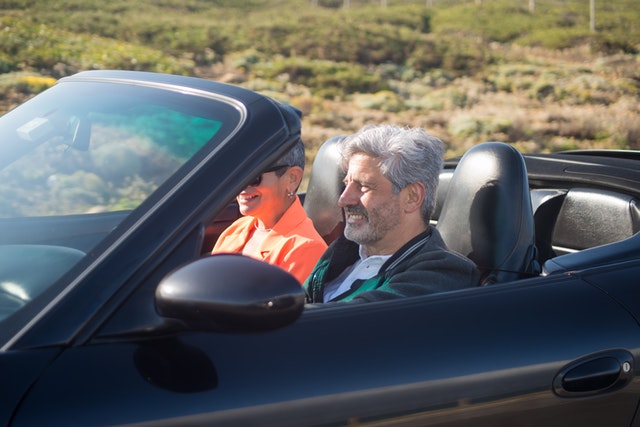 This is the type of vision test you could get from an eye doctor. It's used to establish if you'll need to drive with glasses or other visual assistance.
At the DPS office, a simple vision test will be done. If you typically use corrective lenses, you may be able to pass the vision test without them, but if you need them to pass the vision test, you may be told that they are required for you to drive. You will not be able to legally drive without corrective glasses if this is the case.
The driving test
You must provide a registered and insured car for the driving exam, which is a behind-the-wheel test with a live instructor. Your driving skills will be put to the test.
The Texas driving test, which takes place in your car with a DPS customer service agent in the passenger seat, is the last step of your driver's license application. Make sure your vehicle has passed a Texas inspection and is in good working order. The customer service representative will offer you directions to follow. You will receive your Texas driver's license if you pass the driving exam.
How to pass the Texas drivers license test?
Maybe you are also thinking about this question, "Is the Texas written driving test hard?". Do you know, for every 3 first-time applicants of the DMV Texas drivers license test there is 1 applicant who failed to pass the exam? They failed, not because it is complicated, but because they lack preparation. For you to pass the examination, readiness is all you need. You must know how to organize your mind and how to prepare for your upcoming knowledge examination.
There's nothing to worry about how complicated the Texas DMV written test is. You just have to download the Texas Drivers Handbook released by the Driver License Division of the Texas Department of Public Safety. You can get it for free from the Texas DPS website or your local Texas DMV website and office. This Texas driver's manual will benefit you a lot because the Texas Drivers License tests are crafted from this book. Here are the topics you must study well:
Knowledge about your vehicle inspection and registration
Safety and financial responsibility. It includes a topic about liability insurance.
Traffic signals, signs, and markers
When do signaling, passing, and turning
The do's and don'ts for parking, stopping, or standing
Speed limit
Different driving situations
Road rules, laws, and safety
However, reading this material is not enough. The best decision to do is to have a free DMV practice test tool. We did extensive research to create a highly relevant DMV practice app and website. We can provide you with the perfect material for your review. It is ideal to have one to prepare you for how it's like to be on the actual test. Thousands of free DMV practice questions 2021 and our unique gamified learning technique will help your study more effectively. Check it now!
What to Bring 
To apply for a Texas drivers license, you must present to them the following documents below:
Proof of U.S. Citizenship
To verify if you are a U.S citizen, you may bring any of these documents below.
Valid and unexpired U.S. passport book or card.
Original or certified copy of your birth certificate. It must be issued by a State.
Original or certified copy of your consular report of birth abroad or Form FS-240.
Certificate of Report of Birth or DS-1350 or FS-545.
S. Citizenship Certificate or Certificate of Naturalization. You can present your N-550, N-560, N-561, N-570, or N-578.
Read more >> Texas DMV License Renewal: A Step-by-Step Guide In 2022
Proof of Texas Residency
To confirm your residency in Texas, you must bring at least two documents below. Those documents must have your name and your current address. One Of your documents must indicate that you become a resident in Texas for at least 30 days. Here are some of the documents you may bring.
Valid and unexpired voter registration card
Any utility service bill and must be dated within 90 days of the date of application. It can be your electric, water, gas, or internet, cable.
Your current high school, college, or university report card or transcript
Proof of Identity
Texas DPS gives you three options to confirm your identity. It would be a great help for an applicant to avoid identity theft. Here are the three ways that you can choose:
Primary Identity Document
Just bring one document listed below. No need for another ID to verify your identity if you can present one of your primary identity documents.
Valid and unexpired U.S. passport.
You can present any form of N-550, 560, N-561, N-570, or N-578. These are the form of your U.S. Certificate of Citizenship or Certificate of Naturalization
Any document from the Department of Homeland Security or U.S. Citizenship and Immigration Services.
Valid and unexpired U.S. military ID card
Secondary Identity Documents
If you don't have any primary identity documents to present, you can choose the second option, which is to bring two secondary identity documents. Here are the documents you may present in applying for a Texas drivers license.
Original or certified copy of your birth certificate
If you are born in the U.S, you can bring your original or certified copy of your consular report of birth abroad or certificate of the report of birth.
If you change your name, or gender, you must present a copy of a court order with your name and birthday.
Supporting Identity Documents
Some applicants can't submit any primary identity document and they are only able to pass one of the secondary identity documents. You are required to submit two supporting identity documents. Here are some of the documents you may bring to the Texas DPS:
Social security card
Form W-2 or 1099
School records like a report card or school ID.
marriage license or divorce decree
Veteran's ID card
Medicare card
Social Security Number
Bring any of your original documents that represent your Social Security number. Don't photocopy the document because it won't be accepted by the office. You may bring your Social Security Card, W-2, SSA-1099 Form, non-SSA-1099 form, or Paystub.
Texas Vehicle Registration and Proof of Insurance
The applicant must ensure that your vehicle is registered in Texas. You also have to present any document as your proof of insurance for your vehicle.
But if you don't own any vehicle, you have to sign a statement affirming.