In Texas, about 3,000 people are killed and over 80,000 are injured in road accidents each year. Children account for around 3% of the fatalities. In the event of a crash, wearing a seatbelt is the single most effective way to save your life and minimize injuries. Drivers and passengers are much more likely to survive if they use seat belts. Instead, a booster seat should be utilized for children.
Unrestrained people are frequently thrown out of cars or thrown around within them after accidents, resulting in serious or fatal injuries. Seat belts, according to the NHTSA, lower the risk of moderate-to-critical injury by at least 50%.
To avoid a tragedy for yourself or your loved ones, you must obey Texas seat belt law.
Texas child seat belt laws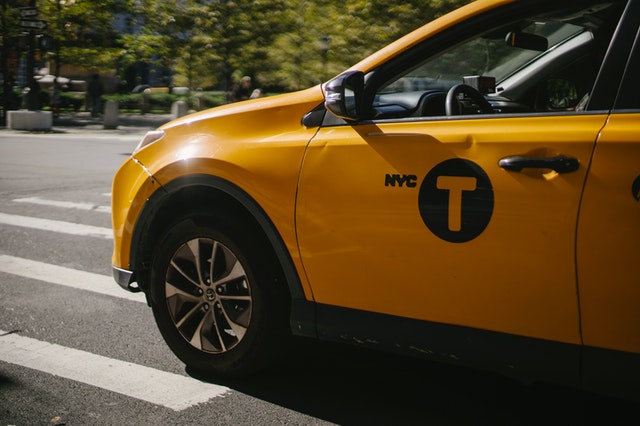 Seat belts aren't made to keep tiny people safe. By seat belt laws in Texas, children must be restrained in a child restraint system that fulfills federal requirements. What is acceptable depends on the child's size and body type; in fact, correctly utilized booster seats might save up to 70% of children from being killed while unrestrained.
Types of seats and safety devices for children
The proper installation of car safety seats is critical. Review the seat's manufacturer instructions to ensure that the method of installation is suitable for your vehicle. When securing the seat and the kid in it, make sure all straps are properly tightened, the seat components are securely and correctly secured, there are no hanging or poorly placed pieces, and any other necessary settings are accurate.
Rear-facing:

These seats are meant to be used from birth until the kid reaches the age of two years, or until the child weighs 40 pounds. These car seats come in two styles: infant-only and convertible. The objective should be to keep kids in rear-facing seats for as long as possible, as this is the safest way to travel. Many manufacturers are creating these seats with a weight restriction of forty pounds, allowing children to ride in them much into their second birthday.

Front Facing:

Front-facing seats are meant to provide the best possible protection for a kid who has outgrown the weight and height restrictions of a rear-facing seat. To accommodate growing children, several manufacturers create versions that can be turned around and feature removable or adjustable parts.

Booster seat:

These seats work with the car's safety belts to give additional support for smaller bodies in the adult seats. Booster seats come in a variety of designs, but they are normally meant to be used until the child reaches the age of eight or reaches a height of  4'9".

Adult Seats:

When children reach the age of eight and/or have exceeded their booster seat's maximum height and weight limits, they can sit in the car seats on their own. Until they are at least 13 years old, children should travel in the backseat. Most cars include this information on visors or other locations in the vehicle as a warning, especially when it comes to the dangers that front airbags bring to children, teens, and other smaller or younger people.
Always follow the instructions provided by the manufacturer of your kid seat to determine which seat to use at what age and size, as well as how to properly install the car seat. In addition, the car seat manufacturer may have additional rules that must be followed.
Is it better to sit in the front or the back seat?
The back seat is safer for all kids since the passenger airbag's explosive power can kill a child. According to The National Safety Council, children in rear-facing restraints should NEVER travel in the front seat if the vehicle has an active passenger-side airbag.
Car seat tips for children
The risk of entering a roadway is always there, and nothing underlines this more than traveling with children in the car. There are, however, certain precautions you may do to reduce the danger and safeguard your loved ones. Here are some ideas for activities to perform before, during, and after using a car seat:
Replace any kid safety seats that have been in an accident since the seat's structural integrity and its components may have been harmed.
Check for car seat recalls, especially when removing a car seat from storage after a long time or purchasing a used model, even from someone you know. Car seat manufacturers frequently specify expiry dates for their seats, which typically range from 6 to 8 years from the date of manufacture.
Assures that car seats are properly secured using the proper belt OR latch method. Before starting or moving your car, double-check that all parts are intact, in good working condition, and the proper location.
Many manufacturers create videos with step-by-step instructions for appropriate installation that may be found on their websites or YouTube.
Check that the car seat components have not been weakened or harmed by the heat in extremely hot areas such as Texas. To minimize burns, check the temperature of the car seat elements, including straps and buckles, before securing your infant in the seat.
Wear your seatbelt at all times. Every time you drive, model this safe-conduct for the children in your car to see.
Read more >> Texas DMV License Renewal: A Step-by-Step Guide In 2022
Texas adult seat belt laws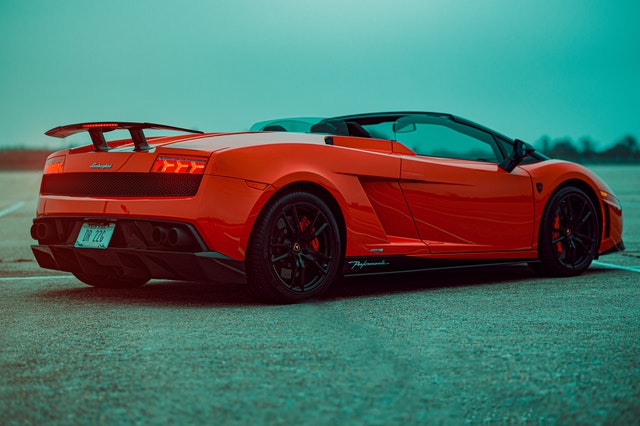 In comparison to many other states in the United States, Texas seat belt laws are much stricter. If occupying a seat with a safety belt, the driver and all passengers, regardless of age or sitting position, must use it. A fine of $25 to $250, with court costs, can be imposed for each seat belt violation.
To avoid unnecessary fines when driving on the road, it's essential to gain solid knowledge about TX DMV Fines & Limits through practicing our Texas drivers license test.
Wearing a seat belt in some situations, such as for medical reasons or by postal workers delivering the mail, can be exceedingly difficult, inconvenient, or near impossible. As a result, there are several exceptions to the law.
The following are some of the exceptions:
Wearing a seat belt is inconvenient or painful for medical reasons. A physician's note with your name, date, and the medical reason is required

Postal workers

Workers on solid waste trucks

Operators of commercial agricultural vehicles

Workers who deliver newspapers

Utility workers.
You may also be exempt if you are a passenger in a vintage vehicle without seat belts, depending on the speed at which you are going and the age of the vehicle. Look up your local county to learn what the safety belt laws are in your area.
What is the advantage of using a seat belt?

The risk of choking and injury from improper usage of seat belts and safety seats is quite high. Use the proper restraint for your child's height, weight, and age. If you get into an accident, the force from the momentum might easily crush your child against the seat belt if it is worn incorrectly, or the seat belt may not operate at all if the child is too little.
Seat belts are also the first and last line of protection for children and teenagers who are old enough to use them. Nothing is stopping a child from flying through the dashboard or, worse, out the window and outside the car if they don't wear a seat belt. When a vehicle is in motion, both children and adults should wear a seat belt at all times, or risk severe fines if discovered without one.
How to wear your seat belt properly?
Seat belts have two parts: a lap and a shoulder strap, and both must be worn to provide the most protection in the event of a crash. The most effective seat belts are those that:
They are flat, which implies they don't have any turns or twists

They are firm – any slack should be removed

They are positioned behind your hips, firmly securing your body weight.
In the event of a crash, improperly secured seat belts can result in neck, chest, and abdominal injuries.
FAQs – Texas seat belt law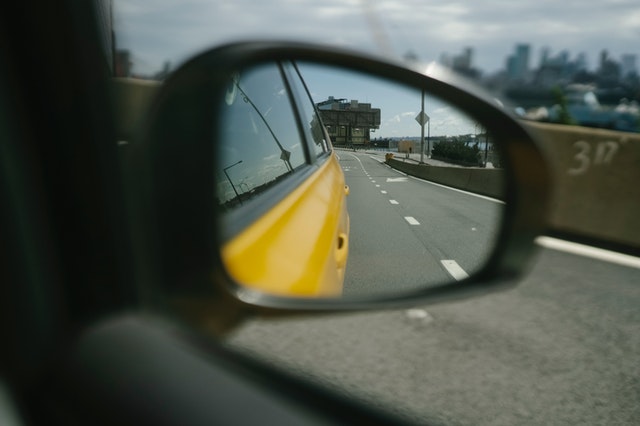 How old do you have to be to sit in the front seat in Texas?
13 years old: If their height and weight have passed the booster seat requirements, children may sit in the front seat with a seat belt. If the risk of endangering children by failing to utilize or abusing child safety seats isn't enough to persuade you to follow the law, fines and jail time could.
Is it against the law to leave a kid alone in a car?
It is prohibited in Texas to leave a child alone for longer than 5 minutes. Assume someone leaves a child knowing he or she is under the age of seven or is not accompanied by an adult guardian. The violation will be classified as a Class C misdemeanor in that circumstances.
If a child is injured, the offense is considered a felony, punishable by six months to two years in prison and a $10,000 fine.
Is the car seat law applicable to taxis?
No, taxis are not required to observe the car seat law, as stated previously in the article. However, you need to bring your own. There are several budget-friendly carry-on car seat alternatives to pick from if you search on Amazon.
Is it necessary to replace a car seat after a crash?
Despite the fact that there is no law in Texas requiring you to replace it after an accident, the NHTSA highly urges you to do so. Every time your child uses a car seat, it must be in good working order. If it is only slightly damaged, the chances of poor protection are rather high.
Failure to properly restrain children in vehicles may result in life-threatening situations anywhere, not only in Texas. Every year, the number of people injured in vehicle accidents rises, and we can do something to stop this.
Buckle up! It's the smartest way to keep everyone in the car safe.
Always review Texas seat belt law ahead of time and comply with them as closely as possible. And don't forget to take our DMV practice test to stay safe while driving on the road.