The Texas Department of Public Safety administers the Texas driving exam (DPS). If you live in Texas and want to get a driver's license, you must first pass this test. It's normal to be nervous when taking this test, but don't be. Passing the Texas drivers license test might be nerve-wracking, but for many people, getting their driver's license is a sign of freedom and independence. Completing the driving exam, on the other hand, is not as hard as it sounds – as long as you have the necessary information beforehand.
Remember that the Texas Department of Public Safety is not attempting to trick you; rather, the goal is to ensure that all drivers are aware of and obey the same driving laws so as to keep everyone safe.
6 Tips to Pass a Driving Test in Texas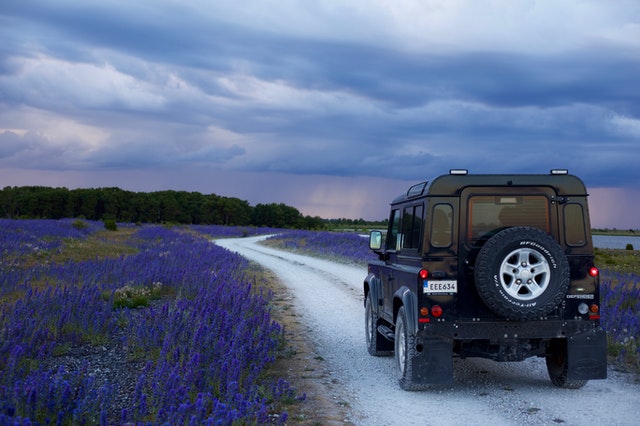 The first step in preparation for the DPS driving exam is to study by taking the DMV practice test and reading the driver's manual – this may sound strange, but it will help you learn about driving safety and the rules of the road, which will benefit you behind the wheel.
There are, however, a number of excellent ways to further prepare before taking the exam. Here are some tips.
Tip 1: Remember to keep your hands at 9-3
Keeping your steering hands firmly on the tops of both sides of the steering wheel helps guarantee that your car remains under control at all times. Furthermore, this hand positioning encourages far better driving posture, which your teacher will notice.
Tip 2: Always make complete stops
Completely stopping at stop signs keeps you safe since it allows you to look both ways before crossing an intersection to avoid incoming cars and/or pedestrians. After the lane is clear, gently press the accelerator to proceed.
Tip 3: Repeat typical test maneuvers regularly
Parallel parking, three-point turns, U-turns, and other frequent movements will be covered in the Texas driving exam. To ensure that you're completely comfortable with these moves, make sure you practice them every time you go on the road.
Tip 4: Keep a constant eye on the road ahead of you
Continuously scanning the road will keep you up to date on everything that is going on on the road at any given time. This will prevent any surprises since you should be aware of the majority of harmful situations far before they occur.
Tip 5: When changing lanes, signal and check your mirrors and blind spots
Before changing lanes, you should begin indicating at least 100 feet ahead of time. You should also check your mirrors and blind areas rapidly before turning your driving wheel in the direction of your intended lane.
When your test administrator instructs you to change lanes on the road, he or she will double-check that you do it correctly.
Tip 6: Practice with your test vehicle
In Texas, you must bring your test car to the driving exam. This is a huge benefit for you since you may spend as much time as you like getting acquainted with your test vehicle beforehand. To obtain the most comfortable with your test vehicle's various controls, practice driving with it whenever possible.
Getting into the habit of completing these small things each time you go on the road will help you become more comfortable with it. Additionally, while you are completing your DPS driving test, your DPS driving test administrator will look for these things.
We provide driving students with a brand-new gamified experience, as well as online practice exams, to assist them to pass their Texas driving test. You may study at your speed and keep track of your progress using our materials.
How to make a DPS driving test appointment?
After passing the written exam, you may arrange your driving test. On a limited basis, walk-in appointments are available. If you can't wait, many driving test locations have appointments scheduled months in advance. If you can't wait, you might be able to walk in. If you decide to go this way, see our advice on the best times to visit the Texas Department of Public Safety.
The majority of drivers choose to make an appointment ahead of time. To do so, go to the Texas DPS Appointment Scheduler and input your ID number, as well as your first and last name, date of birth, and social security number's final four digits.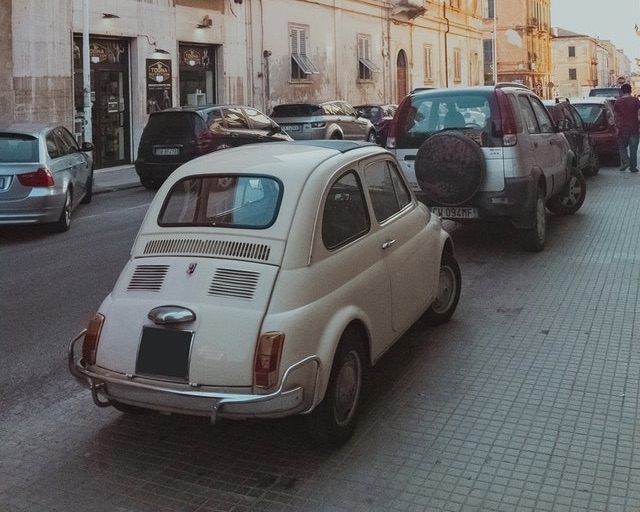 What are Texas drivers test requirements?
At the Texas DPS, you'll be asked to present many papers. Some documents will satisfy multiple requirements, minimizing the amount of paper you'll need to bring.
Requirements for new drivers over 18
Application for a Texas Driver's License

Verification of U.S. Citizenship or Legal Status

Residency Documentation

Identity Verification

Social Security Number Verification

To complete the test, the vehicle must be in operating order.

All vehicles must have proof of insurance and registration (including test vehicles).
Requirements for new drivers under 18
Application for a Texas Driver License

Your Texas State Learner License

Verification of U.S. Citizenship or Legal Status

Residency Documentation

Identity Verification

Certificate of Completion for Texas Driver Education (DE-964 or DE-964E)

Enrollment and Attendance Verification (from your high school)

Proof of a completed written test

Certificate of Completion for the Impact Texas Driver Program

Social Security Number Verification

To complete the test, the vehicle must be in operating order.

All vehicles must have proof of insurance and registration (including test vehicles).
On the day of the Texas driver's license exam
The purpose of the road test is to assess four basic skills in every driver:
Control

Positioning

Signaling

Observation.
You will be assessed on your ability to perform the following driving skills, knowledge, and maneuvers:
Obey all traffic signs

Obey all traffic signals

Making use of the clutch (if you have a manual transmission vehicle)

In an intersection, drive safely.

Maintaining your lane

Reversing safely and checking mirrors

Turning smoothly while staying in lane

Maintaining a single lane when following, passing, and passing

Keeping a good driving posture.
How many points to pass the driving test in Texas?
The answer is a minimum score of 70.
Driving is a privilege, not a right, as the old saying goes. Each state has its testing standards and exam methods for legally qualifying to drive a car. In Texas, the driver's license is issued when the applicant has passed two written examinations, one on fundamental driving laws and the other on highway signs. Individuals must also pass a vision exam and provide proof of vehicle insurance.
If the person's car passes inspection and all testing, he or she may next apply for a Texas driver's license. He must pay a little examination cost and pass a thorough driving test in order to do so. The tester must not break the law in any way, refuse to obey the test examiner's directions, drive in a risky manner, or have more than 30 points removed from the final score in order to pass the driving test.
Control, observation, placement, and signaling are the four key driving skills measured by the Texas driving exam. The examiner will ask testers to undertake basic driving skills such as parallel parking, driving in reverse, turning, passing, following, and stopping to measure their ability in each of these areas. Your posture, clutch usage, and observance of traffic signals and highway signs will also be evaluated.
Each part will be assessed, with the maximum possible score per area being 25 for a total score of 100. The Texas driving exam requires a minimum score of 70 to pass. When the test is over, your examiner will give you your score, go over all of your mistakes with you, and provide you with a written copy of the test.
What happens if you fail your driving test?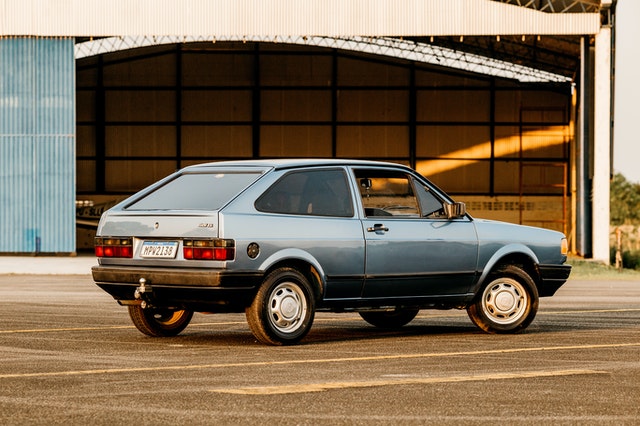 In Texas, you will have three chances to take the driving test during a 90-day period. If you fail all three times, your application will be rejected and you will have to start over.
You will have no issue passing the exam and obtaining your TX driver's license if you have properly studied for it.
FAQs – How to pass your Texas driving test
Is parallel parking on the driving test in Texas?
Without a doubt. It's the second section of the exam. The instructor will examine your car, and you will be required to parallel park before going onto the open road. If you fail the parallel park, you'll be out of the game right away.
Practice is the only way to perfect the skill of parallel parking. Trying to fit a car within the typical parallel parking dimensions might be scary, but it's not as difficult as it looks. Many new drivers nowadays are unconcerned about learning to parallel park because it is no longer required as part of their driving test in many states. However, parallel parking is a skill that you will require in real life.
When can I expect to receive my results?
The examiner will tell you if you passed or failed the test immediately, as well as offer feedback on your driving skills and faults. If you don't pass the first time, you get two additional chances to repeat the test within 90 days. If you don't retake the exam within 90 days or if you fail your second and third tries, you'll have to submit a new application and pay the application cost.
In Texas, what are the penalties for driving without a license?
In Texas, don't be tempted to drive without a license. "Driving without a license or with an invalid license is a crime in Texas," explains Sergeant Brian Catlett of the Dallas Police Department. You might be fined up to $200 for a first and second offense. A third offense can result in a fine of up to $500 and a six-month prison sentence. It's a Class A misdemeanor if you cause an accident that gravely injures or kills someone. You might face a fine of up to $4,000, as well as a year in prison, or both."
The state of Texas requires new drivers to pass driving tests. The Texas driving test is a behind-the-wheel road test conducted by a driving examiner that evaluates your driving skills in realistic driving circumstances.  It may appear to be a lot, but with the correct preparation, you'll be able to walk confidently and be ready to drive. Everything you need to know about passing the Texas DPS driving exam may be found in the guide above.
We hope that this advice has been useful and that you are now confident in taking the next steps. Our materials, which include practice tests, practical driving tips, and a gamified experience, are the perfect study resource if you need any help preparing for your upcoming examinations.