Obtaining your driver's license is a thrilling experience, but it also carries a great deal of responsibility. You must exhibit a theoretical and practical understanding of Illinois road and traffic laws and rules in order to successfully sit behind the wheel and pass your road test.
We understand how nerve-wracking your Illinois road test might be. There's nothing to be concerned about with a little preparation and knowledge about the test itself. This article will ensure that you are familiar with Illinois' particular requirements, as well as what to expect on the road test and our best practice tips. The Illinois driving test is the culmination of all of your effort and practice (or DRT). The process does not have to be as difficult as it appears. Here's everything you need to know to pass your Illinois road test.
What is the Illinois road test?
The Illinois Driving Road Test is intended to assess your ability to drive on public roads. The test focuses on the Illinois Rules of the Road Handbook's driving laws and safety standards.
What is the procedure for the Illinois road test?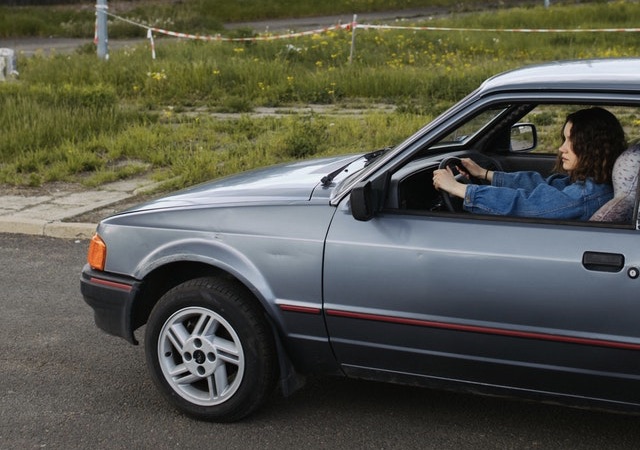 The road exam is divided into two parts: To begin, you must demonstrate that your test vehicle is in good working order and that you are familiar with its parts. Then there's the 10-to-20-minute drive, during which your examiner will watch you drive, park, and manage various driving situations. Consider the following situation:
If you complete stop at a stop sign

If you can read and understand traffic signs and lane markings

When changing lanes and merging with traffic, you should use safe driving skills

And there's more.
What are the requirements to take the road test in Illinois?

Before you may take your Illinois road test, you must meet specific requirements, depending on your age.
If you're under the age of 18
You'll need a parent or guardian's signature on the 'Consent to Drive' form if you can't bring them with you. Bring the following items with you when you apply for your driver's license and take your road test:
Your Instruction Permit

Consent to Drive Form. The form must be confirmed and signed by your parent or guardian. If it is not signed at the testing location, it must be notarized

Certificate of Cooperation in Driver Testing

Your supervising licensed driver must sign a 50-hour driving log

A licensed driver to drive you to and from the test site, as well as an insured and registered car.
If you're over the age of 18
You need not require a signed form or 50 hours of practice if you are between the ages of 18 and 20. If you did not take Driver's Education before turning 18, you must finish a state-certified Driver's Ed course before taking your test.
You do not need to take a driver's education course if you are over the age of 21. However, doing so is still a smart idea. It will provide you with the necessary information to be a safe driver and pass your examinations.
How do I prepare for my road skills test?

The Illinois driving test tips listed below can assist you in preparing for the Illinois DMV driving test and passing it.
Study the manual
Studying the Illinois driver's manual completely, particularly the sections on signs and signals and their meanings, is one of the most beneficial things you can do. Before taking the road exam, make sure you give yourself enough time to grasp all of the concepts.
It's easy to lose important facts on the road if you cram or skim the subject. Make use of our online DMV practice test pack and tools to guarantee that you have grasped the content.
Gather all of your paperwork
You'll need to present documentation of your identity, birthday, social security number, and residency, in addition to the qualifications specified above. Everything has to be original and there will be no photocopies. Illinois road test checklist is below:
1. Proof of Signature
A Canceled Check

Cooperative Driver Testing Certificate

Social Security Card
2. Proof of Social Security Number
Social Security Card

Illinois State ID

Pay Stub
3. Proof of Date of Birth
Original Birth Certificate

Adoption Records

State ID
4. Proof of Residency
Bank Statement

Certified School Transcript

State ID
Ensure that your vehicle is in working order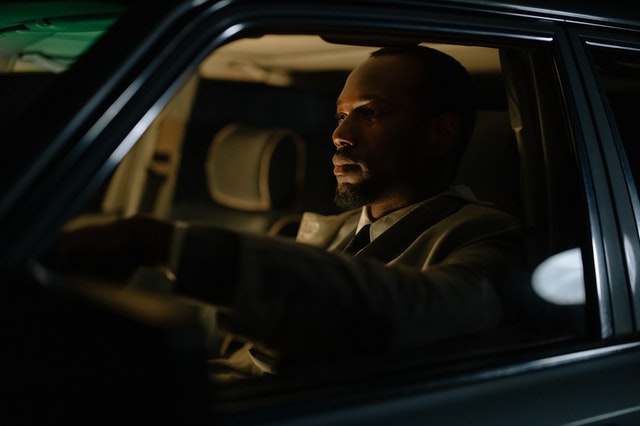 Make certain that everything is in working order. If any of these components fails, the vehicle will be deemed unfit for a road test. Your windshield and mirrors must also be clean and free of cracks or obstacles.
Brakes

Headlights

Taillights

Turn Signals

License Plate Light (White)

Parking Lights

Safety Belts

Mirrors

Windows

Wipers

Horn

Muffler

Bumper.
Proof of Insurance is required
You must provide proof of car ownership as well as proof of insurance for the vehicle in which you plan to take the road test. If you're bringing a rental vehicle, double-check that the contract says you're allowed to take a road test in it.
At the SOS Site, you may practice driving
Illinois is one of the few states that allows you to practice in the testing location prior to taking the exam. Take a few minutes to explore and acquire a feel for the driving environment when you get the opportunity. If you have the right permit, practice driving so you'll be ready for the real thing!
What do you need to know to pass the Illinois driving test?

First and foremost, we recommend arriving early! Early in the day, the SOS locations are generally less crowded, which might help you save time. Make sure you have your driver's license cost, which is $30 unless you're between the ages of 18 and 20, in which case it's $5.
When you arrive at the SOS location, you'll check in with your licensed driver. The reason for your visit will be asked at the first desk, followed by your Illinois learner's permit and the car insurance from your licensed driver. They'll next send you to the photo station to get your image taken for your driver's license.
After that, you'll be given a phone number and told when you'll be called. When your number is called, go up to the desk and fill out some papers, then bring your car around to the side of the building to the road test area. You can drive the car around on your own in Illinois, allowing your licensed driver to wait inside for you. Because the road test area resembles a drive-through, it will be clear where to go. Your road test will begin when the examiner meets you.
This procedure is essentially the same at all SOS locations across the state. The main difference is that your wait time is determined by the size of the SOS site. Elston, for example, is one of Chicago's busiest testing sites and hires a huge number of people, so they call numbers rapidly and your wait should be less.
It takes about 10-15 minutes to complete the road test. Take your time since it will go by soon. Every minute matters, and if you don't rush, you'll think and perform better. We'll go through exactly what you need to practice in order to pass your road test in the following part.
What does the Illinois road test consist of?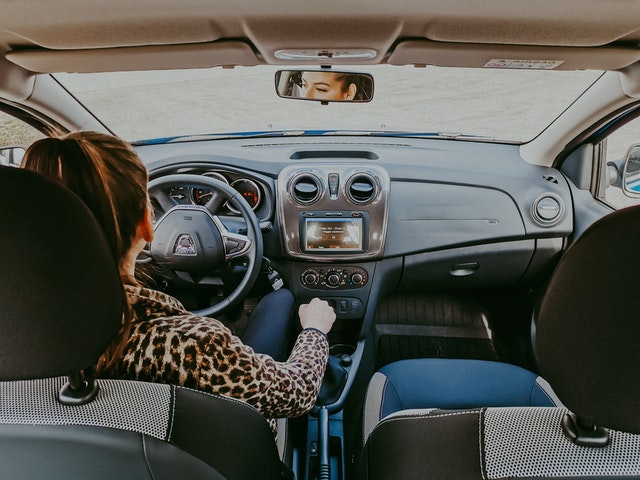 The driving exam assesses a driver's ability to do standard maneuvers, such as inspecting all equipment and making any required changes before driving.
On your road test, you may expect to see the following maneuvers. We propose that they practice these until they feel at ease. Here's what you should know:
Parallel parking: When parallel parking, instead of relying on your rearview mirrors, turn your head and look behind you
Uphill and downhill parking: Examiners typically require you to show how to park uphill and downhill because many areas of Illinois are largely flat (rather than actually doing it), so be sure you know how to do it
Backing:

You must back in a straight line for roughly 100 feet and proceed as smoothly as possible. Remember to truly turn around and look. If you don't, you'll lose points

Stopping:

Make sure you can stop both swiftly and smoothly

Three-point turns: You'll need to be able to do a 3 point turn on a roadway without hitting a curb or utilizing a driveway, often known as a "K-turn"
Yielding the right of way:

Always yield the right of way to pedestrians, motorists, bicycles, and anybody else who has entered an intersection before you

Starting and stopping on grades:

Ensure to use your parking brake and signal when pulling away

Turning

: When turning, make sure you signal at least 100 feet ahead of time and turn into the same lane you came from

Passing:

When passing, make sure to signal and keep a safe gap between you and the vehicle in front of you.
It's critical to understand that your driver's test is not the same as a regular school exam. Just because you passed an exam doesn't imply it doesn't matter how you got from point A to point Z. Your driving technique and performance will be noted by your examiner. For example, if you parallel park but constantly use your mirrors instead of looking behind you, they will notice. If you hit a few traffic cones while doing a three-point turn, that'll be a point against you. If you get too many points against you, you may fail the exam.
Finally, your examiner will very certainly be taking notes during your road test. There's no need to be concerned! It's possible that the examiner is merely checking off requirements as you accomplish them. You'll be OK if you keep your eyes on the road rather than your examiner.
What to do after finishing your exam?

A temporary paper license will be provided to you if you complete the driving road test. In about 15 days, you'll get your Illinois driver's license in the mail! If you fail, you can retake the test as soon as the next day, but we urge that you study first. You may only fail three times before you have to start the procedure all over again, including any costs and fines you have already paid.
FAQs – Illinois road test
How can you schedule an appointment for an Illinois DMV road test?
You'll need to locate a testing center in your area in order to book an Illinois DMV road test. If you don't have a supervising driver with you when you take your road test, you may be disqualified.
If you fail your Illinois driver's exam, how long do you have to wait?
If you fail your road test, you'll usually have to reschedule another appointment. In Illinois, you must wait at least 7 days before attempting again. This time can be used to gain the practice you need to pass. Within a year, you are permitted up to three tries.
The above is everything there is to know about the Illinois road test. Do you want to be sure you pass the first time? Use our driving practice tests to your advantage! Our practice exams were designed by educators to help you remember everything you'll see on the road.