Taking the DMV PA Driver's License test can be nerve-wracking. However, with proper preparation and knowledge about the test, you will do just fine. To ace, the test, make sure that you know specific requirements, study possible questions for the test, and practice your driving skills a lot.
Here we give you the specific guidelines to help better prepare and have stellar results in your DMV Pennsylvania driver's license test. Besides, we have designed a website to help all test-takers can free take the simulated PA DMV Practice Test 2023 and get familiar with the test format.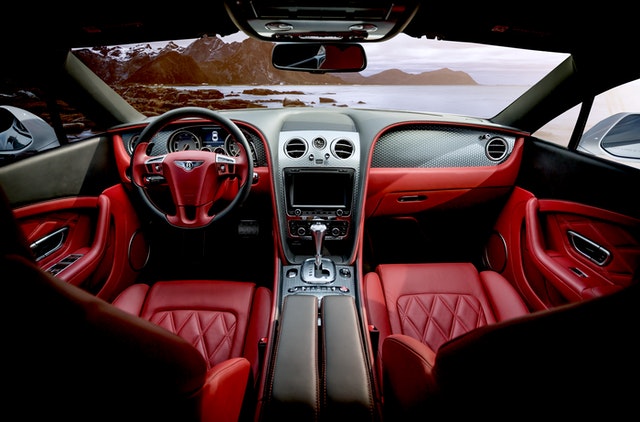 PA permit test requirements
When taking the DMV PA driver's license test, you must visit any Driver Licence Center or at www.dmv.pa.gov for application. To register for the knowledge test, make sure to have the following requirements:
At least 15 1/2 years of age
Get the Learner's Permit Application
Get a Physical Examination
Have a vision test
If minor, submit a Guardian completed consent form. You can get the form at www.dmv.pa.gov.
Identification card.
 How to register
Once you have accomplished the above requirements, you are now ready to apply for the written test. Take note thought your gathered documents are valid for one year. Hence, if you fail or are unable to take the exam, you can still use these documents within a year.
To successful register for the written test, follow these steps:
Submit your Learner's Permit Application
Submit the Physical Examination Report from your physician
Result of the vision test
Valid Identification Card
Required Fees must be paid through money order or check payable to "PennDOT."
How to pass the PA Driver's License test?
The DMV Pennsylvania permit test is your gate pass to the learner's permit. The learner's permit is a requirement for the road test. Without the learner's permit, you cannot enroll yourself in any driving school. For this reason, passing the written test is as important as passing the road test.
However, many applicants fail to pass the written test on their first try. This is because they take the exam for granted. Since, While you are allowed to retake again, failing it on your first attempt is frustrating.
To avoid disappointments in the future, you may want to consider our helpful guide below:
Read the 2021 Pennsylvania driver's manual thoroughly
The coverage of the written test is based on the PA driver's handbook. Don't look for any reading material, and stick to the booklet. The handbook may contain a lot of information and you may be overwhelmed.
The technique, however, is to skim the topics you think are not that important. Jot down the specific information that you may encounter such as road signals, traffic signs, speed limits, parking, etc.
Practice
You have nothing to lose in the practice test. It will only make you get better and prepared for the actual test. The practice test will help you feel comfortable and be familiar with the test coverage. Take our free DMV Practice test 2023 now!
The written test is more than knowing the traffic rules and regulations, it is also a way to prepare you to become a good driver. By answering many practice tests, your chances of acing the exam could be easily achieved.
Have a quick review of your answers
If you still have time, make sure to review your answers before submission. You only have 3 allowable mistakes to pass the test; therefore, reviewing your answers is a must. Make sure that you have chosen the best answers to each question.
Once you have finalized your answers, you can hand down your paper to the proctor. This may be an obvious tip, but it will actually help you prevent unnecessary mistakes.
Look for a written driving test study guide
The PA driving test only consists of 18 questions. Hence, you have to be wise in preparing for the given day. Having a study guide as a helpful tool is a great way to better prepare for the test.
You can take advantage of driving handbook summaries, online practice tests, and gamified handbook reviewers. These courses or study guides will help you retain information in your brain.
Get enough rest before the big day
Many examinee research on how they could ace their exams, but nothing mention the importance of getting enough rest. Sleep deprivation will make you feel dizzy and sleepy on the actual test. It may affect your memory and prevent you from remembering what you have studied.
Have a good sleep the night before the test to feel energized and relaxed. It will also retain all the information you have prepared for the test.
What to Bring
The DMV will not allow you to take the exam with lacking documents. As such, you have to prepare all the documents required to take the test. They are:
Completed examination application form with barcode
A valid identification card as proof of your identity
At least 2 proofs for your Pennsylvania residency
Social Security Card
Required fee
DMV PA written test information
The PA driver's license test is a bit tricky than any other test in the US states. It only consists of 18-multiple questions. You really need to prepare and study considering the many possible questions that will appear on the test. The test will cover PA driving laws, road signs, traffic and road signs, and safe driving practices.
Allowed mistakes
The allowable mistakes for written tests are 3 items. You have to answer 15 out of 18 questions correctly. A lot of people fail this test because of its strict rules. While you can retake unlimited exams, nothing beats passing the test on your first take. Study harder and make use of the DMV practice test to your advantage.
Time limit
The written test usually takes 30 minutes. Such time is enough to answer 18 questions. However, if you aren't that prepared then the time limit would be insufficient for you. The good news though is that some proctors are kind enough to extend the exam up to an hour.
Final Thoughts
That's it! We have provided everything you need to know for the DMV PA writing test. Whether you fail or pass, make sure to take the PA handbook by heart. All the knowledge you get from the book will help you become a good driver in the future.