Navigating the DMV renewal process in Wisconsin can be a daunting task, but don't fret! This comprehensive guide will arm you with all the knowledge and tools necessary to renew your license with ease. From the necessary documents and fees to payment options and frequently asked questions, we've got you covered for all types of licenses – whether it be a regular driver's license, commercial driver's license, or identification card.
However, before you jump in, it's crucial to understand the eligibility requirements and the various methods available for renewal. So, let's dive in and uncover all the nitty-gritty details to ensure a seamless and stress-free renewal process.
On DMV-practicetests.com, we provide thousands of free WI DMV practice questions to help you grasp all the essential knowledge to stay safe on the road. You can try to take it anytime you want.
Eligibility for Wisconsin DMV License Renewal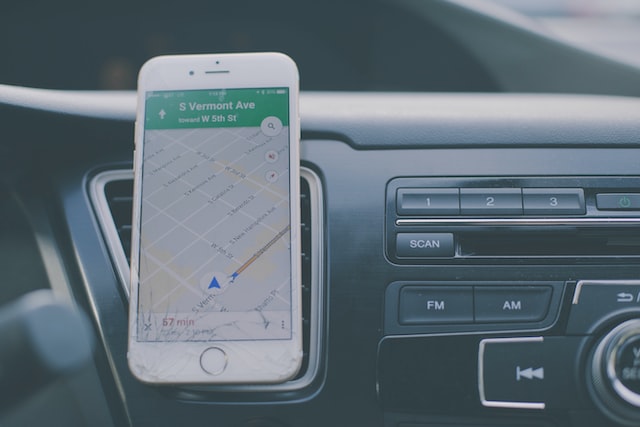 Drivers in the state of Wisconsin, hold on tight to the wheel, as we embark on a thrilling journey through the eligibility requirements to renew your DMV license. The state's roads demand the best, and therefore, to ensure you're physically and mentally fit to drive, the DMV has put in place strict standards to measure your suitability.
Age requirement
To renew your license, you must have reached the minimum age of 16, but if you're under 18, you'll have to show additional evidence, such as proof of attendance at school or written consent from a parent.
Residency Rules
Your eligibility to renew your license rests upon the fact that you're a resident of Wisconsin. You'll need to present proof of residency, for instance, a bill from a utility company or a rental agreement, during the renewal process.
Physical and Mental Agility Behind the Wheel
It's imperative that you're able to drive safely on Wisconsin's roads, both physically and mentally. If you have any medical conditions that might impair your driving abilities, you'll need to provide additional documentation or take a driving test.
Documentary Requirements for a Smooth Renewal
The Wisconsin DMV requires several documents when renewing your license, including proof of identity, residency, and citizenship, along with your current license, social security number, and the renewal fee.
Bear in mind, the DMV's eligibility requirements for license renewal may change, so always stay updated by checking the official Wisconsin DMV website or handbook. By following these requirements and providing the necessary documents, you'll cruise through the renewal process effortlessly.
Methods for Renewing Wisconsin DMV License
Online Renewal
Reviving your Wisconsin DMV license is made a breeze with the hassle-free online renewal process. All you require is a functional email address and a device connected to the internet. With just a few clicks, you can rejuvenate your license in no time!
To initiate the online renewal, navigate to the official Wisconsin DMV website and follow the straightforward instructions. Be prepared to provide essential information such as your full name, residential address, and license number. Conveniently settle the renewal fee using either a credit or debit card.
Within 7-10 working days, you'll receive your updated license through the mail.
Personal Visit Renewal
For those who prefer a personal touch, visiting a Wisconsin DMV office near you is an option. Simply utilize the office locator tool on the official Wisconsin DMV website to discover the closest DMV office.
Before heading to the DMV, don't forget to check the current wait times and schedule an appointment if required. Confirm the office's operating hours and the accepted payment methods and required documents.
Once you arrive at the DMV, bring along your current license, proof of identity, residency, and age, along with the renewal fee, payable in cash, check, or credit/debit card.
Mail-in Renewal Method
For individuals unable to renew their license through the online or in-person method, the mail-in option is available. Obtain the renewal form from the official Wisconsin DMV website by either downloading it or requesting for a physical form to be mailed to you.
Fill out the form completely and accurately, attach the necessary documents, such as your current license and proof of identity, residency, and age, and include the renewal fee in the form of a check or money order.
Keep in mind that the processing time for mail-in renewal can be several weeks, so make sure to renew early to avoid any delays in receiving your updated license.
Temporary Extension Options
In case you're unable to renew your license before its expiration, a temporary extension may be a viable solution for you. Situations like military deployment, natural disasters, or medical conditions may make you eligible for a temporary extension.
To apply for a temporary extension, either download the application form from the official Wisconsin DMV website or visit a DMV office in person. Along with the form, including any necessary supporting documentation.
It's crucial to note that the grant of temporary extensions is based on individual cases and may not always be an option. Also, temporary extensions come with restrictions such as limited driving privileges or a shorter expiration date.
Renewal Requirements for Different Types of Wisconsin DMV Licenses
Renewing your driver's license in Wisconsin involves several steps, depending on the type of license you possess. Regardless of the type, however, all renewals are subject to eligibility requirements and the provision of required documentation.
If you have a regular driver's license, you must be at least 16 years of age, a Wisconsin resident, and in good physical and mental health. You'll need to present your current driver's license, proof of identity, and, if applicable, proof of a change of address. The renewal process can be accomplished online, in person, or by mail, with a vision test required for in-person renewals. The cost of renewal varies based on the renewal period and type of license, with accepted payment methods ranging from credit/debit cards to cash, checks, or money orders.
For Commercial Driver's License (CDL) holders, the renewal process takes place every four years and requires a written knowledge test, potentially a skills test, and a medical examination with a current medical certificate. The cost of renewal varies based on the type of license and renewal period.
ID card renewals occur every eight years and necessitate proof of identity, with the cost remaining constant despite the length of the renewal period.
If you possess a provisional license, new changes in 2023 may require additional steps, such as written knowledge and skills tests, to renew your license. The cost of renewal varies based on the renewal period and type of license.
In conclusion, being aware of the renewal requirements and process specific to your license type is crucial for a seamless renewal experience. Familiarize yourself with the necessary steps to avoid any unexpected hurdles.
Wisconsin DMV License Renewal: FAQs
Are you curious about the ways to renew your license in Wisconsin? With the state's ever-evolving regulations, it's important to know your options. Let's dive into some frequently asked questions about license renewals.
How do I renew my license if I am out of state?
Living beyond the Wisconsin borders does not prevent you from renewing your license. In such a case, you have two options at your disposal: through the mail or online. To renew through the mail, submit a filled-out renewal application along with the fees to the Wisconsin DMV. In case you meet the eligibility criteria, you can also opt to renew online. However, keep in mind that if your license has already lapsed or is close to expiry, you may have to take a written or skills test to get it renewed.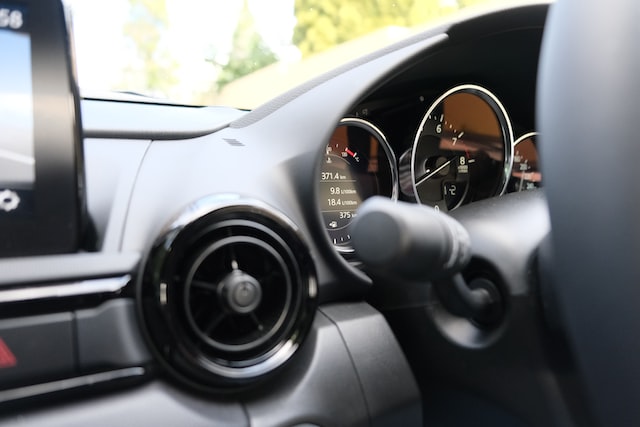 What if I lost my license?
If you've misplaced or had your license stolen, you can quickly obtain a replacement. Visit a Wisconsin DMV office or submit a request through the mail with proof of identity (e.g. passport or birth certificate) and pay the fee. It's advisable to report the loss of your license to the DMV as soon as possible to avoid any potential identity fraud.
Can I renew my license if it expires?
Yes, you can renew an expired license, but there's a catch. You may have to pay a late fee, the amount of which will depend on the duration of the expiration and any previously expired licenses. If your license has expired for more than a year, you may also have to take a written and/or driving test. To avoid any penalties, it's best to renew your license before it expires.
How long does the renewal process take? (as of 2023)
The time it takes to renew your license varies based on the method you choose. Renewing online or through the mail usually takes a few days to a week, while renewing in person may take up to several hours, depending on the DMV office's visitor volume. To minimize wait time, it's recommended to check the Wisconsin DMV website for current wait times and to schedule an appointment if possible.
Can I renew my license online?
Yes, indeed! Provided you meet the necessary qualifications, you can effortlessly renew your license through the digital realm. Get ready to input your current license number, personal details, and payment information. It's crucial to double-check every piece of information you enter, so your renewal process goes smoothly without any hiccups or hold-ups.
Can I renew my license by phone?
Unfortunately, no – the Wisconsin DMV does not provide the option to renew your license via telephone at this time. Don't worry, though, you can still renew your license online, through postal mail, or in person at a DMV office.
What happens if I fail to renew my license?
If you miss the deadline to renew your license, your driving privileges may be temporarily suspended. Additionally, you may incur a late fee. If your license has expired for more than a year, you may be required to take written and/or driving exams before renewing it. Don't let this happen to you – renew your license before its expiration to avoid any legal consequences or penalties.
Do I need to take a new photo for my license renewal?
It depends on a few factors, such as the time elapsed since your last photo was taken and the specific requirements of the Wisconsin DMV. To know for sure, consult the DMV's website or handbook for information regarding photo requirements for license renewals. Stay informed and renew with confidence!
Conclusion
In conclusion, renewing your Wisconsin DMV license is an imperative step to maintain legal operation on the state's roads. Don't wait until it's too late and risk incurring penalties or legal consequences. Stay ahead of the game by renewing on time and consulting the official Wisconsin DMV website or handbook for any additional questions or information updates.