Washington State drivers are tasked with a crucial responsibility every 5 years – renewing their license. While the process may seem intimidating, a well-informed and prepared driver can easily navigate the renewal process and emerge with a renewed license. This comprehensive guide is designed to demystify the WA Washington State drivers license renewal process and provide drivers with all the necessary information.
Drivers will find in-depth coverage of eligibility requirements, renewal options, and step-by-step processes for online, in-person, mail, and military renewals. Additionally, frequently asked questions are answered, giving drivers a comprehensive understanding of the renewal process and ensuring their license renewal is successful.
On DMV-practicetests.com, we provide thousands of free WA DMV practice questions to help you grasp all the essential knowledge to stay safe on the road. You can try to take it anytime you want.
Eligibility Criteria for Washington State Drivers License Renewal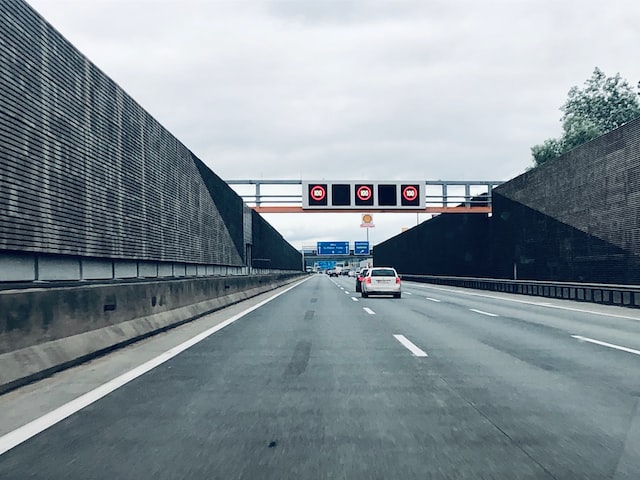 Age Limit
Washington State mandates that drivers must attain the age of 21 to renew their driver's licenses. If you are still under 21, your license will become eligible for renewal once you reach the required age.
Residential Requirement
Washington State residents who possess a valid driver's license can easily renew it. But, if you've relocated to the state recently, you must transfer your out-of-state license to a Washington State license.
Health and vision requirements
The State of Washington requires drivers to meet certain health and visual standards before renewing their driver's license. This entails passing a vision exam to establish your capacity to drive safely. In case of any medical condition affecting your driving, you may have to provide additional medical documentation.
Expiration and License Status
It's crucial to renew your driver's license prior to its expiration. If you miss the deadline, you'll have to retake both the written and driving tests to renew your license. Also, driving with an expired license may attract fines and penalties. You can keep a check on your license's expiration date and status by visiting the Washington State Department of Licensing's website.
Washington State Drivers License Renewal Requirements
If you're a driver in Washington State, it's crucial to understand the steps and requirements necessary to successfully renew your driver's license. With updated information and a commitment to meeting the state's eligibility standards, you can rest assured that your license is valid and in good standing.
Keep Your Personal Information Up-to-Date
Maintaining accurate and up-to-date personal information is a critical aspect of renewing your driver's license in Washington State. This information includes your name, address, and any changes to your physical appearance. Whether you choose to update this information online, in person, or through the mail, be sure to bring any necessary proof of changes such as a marriage certificate or court order.
Verify Your Identity
To renew your driver's license, you must provide proof of identity, such as a valid U.S. passport, birth certificate, or naturalization certificate. A comprehensive list of acceptable documents can be found on the Washington State Department of Licensing website.
Pay Your Renewal Fees
A fee is required to renew your driver's license, which is based on your age and type of license. Check the current fee schedule on the Washington State Department of Licensing website to know what you'll need to pay.
Vision Test
One final requirement for renewing your driver's license is passing a vision test. Conducted in person, the test measures your ability to see and respond to traffic signals and signs. If you wear corrective lenses, don't forget to bring them with you. If you fail the test, additional testing or a report from an eye doctor may be required before your license can be renewed.
Washington State Drivers License Renewal Options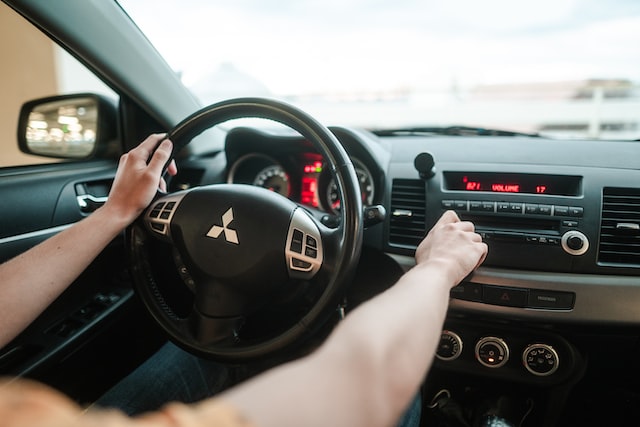 Renewal options in Washington State include online renewal, in-person renewal, mail renewal, and military renewal. Each option has its own requirements and restrictions, allowing drivers to choose the best method for their individual needs. Drivers can find further information on each option in the below section:
The Washington State Department of Licensing makes it convenient for residents to renew their driver's licenses online, without the hassle of long lines and wait times. However, before you dive into the renewal process, here's a step-by-step guide, along with a few requirements and restrictions, to ensure a smooth and successful renewal.
Step-by-Step Guide to Online Renewal
Follow these steps to renew your Washington State driver's license:
Begin by navigating to the official Washington State Department of Licensing website.

Enter the personal information, such as driver's license number and date of birth, required to identify you as the license holder.

Verify and update your personal information to make sure it's accurate and current.

Proceed to make the renewal payment, which can be made using either a credit or debit card.

Take the quick and simple vision test by answering a series of questions to verify that your eyesight meets the state's minimum standards.

Finally, submit your renewal application and wait for confirmation of your renewed license.
Before you start the renewal process, it's essential to be aware of a few restrictions and requirements, such as:
Your license must not have expired for more than a year.

You must possess a valid Washington State driver's license.

Your mailing address must be up-to-date with the DMV.

Your vision must meet the minimum standards set by the state.

The renewal fee for a standard driver's license is $54, which can be easily paid using a credit or debit card.
Once you've completed the renewal process, including submitting your application and paying the fee, you'll receive confirmation of your renewed license. You can expect to receive your new license within 10 days of renewing online. However, in case you don't receive your license within this time frame, don't hesitate to reach out to the Washington State DMV to inquire about the status of your renewal.
Guide to In-Person Washington State Drivers License Renewal 
For those who value the tangible experience of in-person transactions, renewing a driver's license can be a breeze. Follow this simple, yet thorough, step-by-step guide for an in-person renewal:
Schedule an appointment at a DMV office – Conveniently book a slot to avoid long wait times.

Gather all essential documents and identification – Keep your license and other required proof of identity ready.

Attend the scheduled appointment – Show up on time and be prepared for the renewal process.

Update any personal information – It's a perfect opportunity to make changes to your address or name.

Ace the vision test – Ensure you meet the state's vision requirements.

Pay the renewal fee – You may use cash, check, or credit card.

Receive your updated license – After successful completion, you will walk away with a renewed license, valid for the next six years.
Washington State has a plethora of DMV offices spread across the state, making it easy for drivers to find the nearest one. Simply visit the official DMV website and utilize the office locator tool for directions.
To ensure a hassle-free renewal, make sure you fulfill the eligibility criteria and bring the necessary documents, including proof of identity, proof of residency, and any required legal papers. A vision test is also mandatory to renew your license.
At the DMV office, pay for the renewal fee using a cashier's check, or the more traditional options, cash or credit card.
After completing the in-person renewal process, you will immediately receive your updated license. Verify that all information on the license is correct and legible. If you find any discrepancies, contact the DMV office promptly to have them rectified.
In-person renewal offers the added benefit of updating personal information and the satisfaction of a tangible transaction. With this comprehensive guide, requirements, restrictions, payment options, and confirmation, you are set for a smooth and successful in-person renewal experience.
Mail Renewal Process
For Washington State drivers seeking a flexible solution to renewing their license, the mail renewal process offers a viable option. Below, we've outlined a comprehensive step-by-step guide to ensure a seamless experience.
Verify Eligibility

: To take advantage of the mail renewal process, drivers must meet certain criteria, such as being over 21 years of age and possessing a valid, unexpired license.

Assemble Required Documents

: Drivers must gather necessary materials, including a copy of their current license and any additional documents needed to update personal information.

Complete the Renewal Form

: Obtain the renewal form from the Washington State Department of Licensing website or request it directly from the agency.

Submit the Package

: After filling out the form and gathering the required documents, send the package to the address provided by the Department of Licensing.

Wait for Processing

: The agency will process the renewal package within 10-15 business days.
Vital restrictions and requirements:
Drivers must satisfy eligibility requirements.

Drivers must provide a copy of their current license and necessary documents to update their personal information.

Mail renewal is not a viable option for drivers who must take a new photo or vision test.

Include payment for the renewal fee, which can be made through a check or money order.
Upon successful processing, the Department of Licensing will mail the renewed license to the driver's listed address. Drivers can check the status of their renewal by reaching out to the Department of Licensing or checking their website.
Military Renewal Process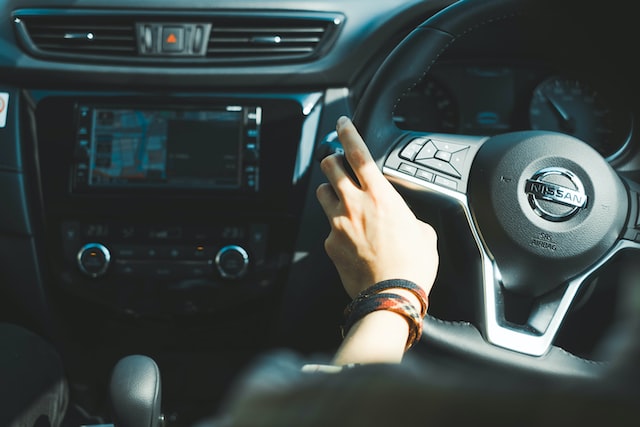 Washington State has implemented a unique and hassle-free system for its military personnel to effortlessly renew their driver's licenses while they are stationed away from home. The military renewal process has been crafted to cater to the specific needs of these active-duty soldiers and their dependents.
To be considered eligible for this streamlined military renewal, the applicant must be either an active-duty military member or a dependent of one. They are also required to present proof of their military affiliation, such as a military ID card or a deployment order.
The cost of renewing a driver's license for military personnel is the same as for a standard renewal. Payment can be conveniently made through the mail, online, or in person.
Upon completion of the military renewal process, the driver will receive a temporary license that they can use until their permanent license arrives in the mail. The permanent license is expected to be received within a period of 30 days from the date of renewal.
Conclusion
In conclusion, ignoring the responsibility of renewing a driver's license in Washington State is not an option. This guide has armed drivers with the knowledge they need to renew their licenses without stress and with confidence. Renewing your license promptly is crucial to avoid any legal repercussions and to maintain a valid license. With the information provided in this guide, drivers can successfully navigate the Washington State Drivers License Renewal process and continue driving legally in the state of Washington.
Washington State Drivers License Renewal – FAQs
Can I renew my Washington state driver's license online?
Save time by renewing online! You can renew your ID card or driver's license online at dol.wa.gov without having to schedule a face-to-face appointment.
How long do you have to renew your license after it expires in Washington?
The six-year license period in Washington ends on the day of your birth. Your driver's license may be renewed up to a year before the actual expiration date. If you miss the deadline, you will have an additional 60 days to complete the renewal of your Washington driver's license.
What happens if my driver's license expires in Washington?
Your driver's license can be extended for no additional cost for up to 60 days after it expires. The cost to renew after the grace period is an additional $10. You could still be issued a ticket or fine by the neighborhood police, though.
How much does it cost to renew your driver's license in WA?
In Washington State, the price to renew a driver's license as of 2022 is $54. The cost of renewal, however, is determined by whether you want to obtain a driver's license that complies with REAL ID, also known as a Washington Enhanced Driver's License (EDL).