Ohio mandates drivers to renew their driving permits every 4 years. Ensuring the validity of your driving license is crucial for preserving your ability to drive, as well as keeping your personal data accurate. This guide offers a comprehensive outline of the Ohio License Renewal procedure, including mandatory eligibility criteria, various renewal options, applicable fees, and frequently asked questions. Regardless of whether you opt for an in-person visit, an online submission, or a mail-in application, this guide will assist you in comprehending the essential steps required to renew your Ohio driver's license.
On DMV-practicetests.com, we provide thousands of free OH DMV practice questions to help you grasp all the essential knowledge to stay safe on the road. You can try to take it anytime you want.
Eligibility for Ohio Driver's License Renewal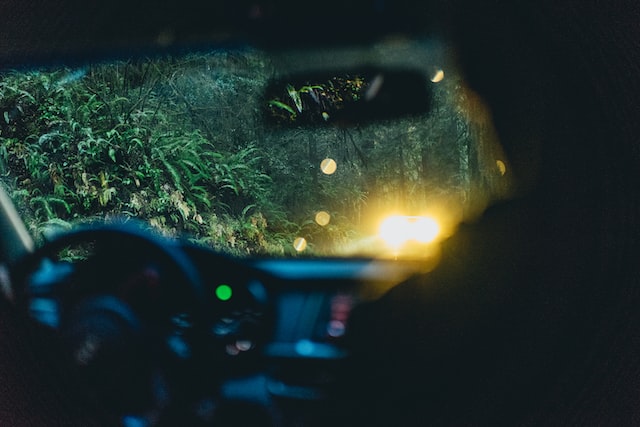 Age Limitations
To become eligible for a driver's license in Ohio, an individual must attain a minimum age of 15 years. Adolescents under the age of 18 are mandated to undergo a driver's education program and hold a provisional license for at least half a year prior to submitting a license application. However, individuals above 18 years of age are not bound to possess a provisional license, yet they must pass the mandated tests to attain a license.
Physical and Mental Capabilities
For an individual to be granted or renew a driver's license in Ohio, they must possess the necessary physical and mental aptitude to operate a vehicle. This implies that the individual must be able to perceive, listen, and react to road conditions and signals, and have the capability to drive a vehicle securely. If an individual has a medical condition that affects their driving capability, they might have to produce a medical certificate from their physician to the Ohio Department of Motor Vehicles (DMV).
Residential Eligibility
An individual must be a resident of Ohio to become eligible for a driver's license in the state. To validate residency, an individual must provide evidence of their Ohio address, such as a bill from a utility company, a bank statement, or a lease agreement. Non-US citizens must also furnish proof of their lawful presence in the country. Furthermore, students might have to provide supplementary documentation to validate their Ohio residency.
Process of Ohio Drivers License Renewal
Ohio mandates drivers to renew their licenses every 4 years, providing a range of options for drivers to choose from. Whether you prefer the convenience of online renewal, the hands-on approach of in-person renewal, the ease of mail-in renewal, the practicality of a temporary extension for military members, or the daunting task of renewing an expired license, each method is discussed in detail below.
Online Ohio License Renewal
For those who seek a fast and efficient way of renewing their Ohio driver's license, online renewal offers the perfect solution. However, before proceeding, it's crucial to meet the following criteria: having a standard license, not having your license expired for over 6 months, having no outstanding fines or violations, and having no alterations in personal information. If you're eligible, renewing online is as simple as visiting the Ohio Bureau of Motor Vehicles website, providing your current license number and personal information, and paying the renewal fee through a credit or debit card. After your renewal is processed, you'll receive your new license through the mail.
Personal Touch of In-Person Renewal
For those who value face-to-face interaction, visiting a local Ohio Bureau of Motor Vehicles office offers an in-person renewal experience. You'll need to bring along your current license, proof of identity and residency, and payment for the renewal fee, which can be made through cash, check, or credit/debit card. A BMV representative will verify your information, snap a new license photo, and voila! You'll leave with a new license in hand.
Convenient Mail-In Renewal
If you're unable to renew your license in person, you might be eligible for mail-in renewal. To qualify, you must meet the criteria of having a standard license, not having expired for over 6 months, having no outstanding fines or violations, and having no changes in personal information. To renew by mail, complete the Renewal Application for Ohio Driver's License form, include a photocopy of your current license, and mail it to the Ohio BMV along with the renewal fee. Once your renewal is processed, you'll receive your new license through the mail.
Temporary Extension for Military Members
Ohio residents who are serving in the military can apply for a temporary extension of their driver's license. This extension enables them to continue driving while they're away from Ohio. To apply, complete the Temporary Extension Request for Ohio Driver's License form and mail it to the Ohio BMV along with a photocopy of your military ID.
Renewing an Expired License
If your Ohio driver's license has expired for over 6 months, renewing it requires passing a written and driving test, as it's considered a new license instead of a renewal. To renew, visit a local Ohio BMV office, provide proof of identity and residency, pass a vision test, and take both written and driving tests to demonstrate your driving proficiency. It's crucial to note that if your license has expired for over two years, you may need to retake the written and driving tests even if you held a valid license in another state during that time.
Fees for Ohio License Renewal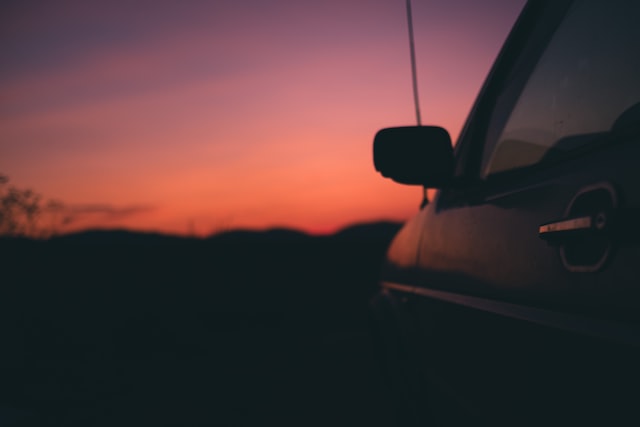 Regular License Renewal Fee
In Ohio, the cost of renewing your driver's license depends on the category of your license and the duration of its validity. Currently, a standard driver's license renewal fee for a 4-year validity period stands at $27.50. However, it's always wise to double-check the official Ohio DMV website for the latest information, as the fee may undergo alterations. Acceptable modes of payment include credit cards, money orders, and check.
Late Renewal Fee
If you miss renewing your license before its expiration date, you may face a late renewal fee. This fee varies depending on the extent of time elapsed since the license's expiration. To avoid incurring such fees, it's advisable to renew your license as soon as possible.
Duplicate License Fee
In the unfortunate event of losing your license or having it damaged, you can request a duplicate license from the Ohio DMV. This will cost you $24.50, which can be paid through a credit card, money order, or check. It's important to note that obtaining a duplicate license is not equivalent to renewing your license and does not extend its validity.
Special Circumstances for Ohio Drivers License Renewal
 Assistance for Out-of-State Residents
Ohio residents who find themselves temporarily away from home and unable to renew their license in person can still do so through the mail. The process requires the completion of a renewal application and the provision of crucial identification information such as proof of Ohio residency, Social Security number, and personal identity. When these residents return to Ohio, they must bring their current license and any necessary documentation to a local Ohio DMV office.
Timely Renewals for Temporary Permit Holders
In Ohio, individuals holding a temporary permit must ensure that it is renewed before its expiration. To accomplish this, they must complete a driver's license application, provide the necessary documentation, and pass mandatory tests including a vision exam and a written knowledge test. Upon successful completion of these tests, the temporary permit holder will receive a new driver's license. Failure to renew a temporary permit before its expiration date will result in the individual having to reapply and begin the process anew.
Ohio Driver's License Renewal for Commercial Drivers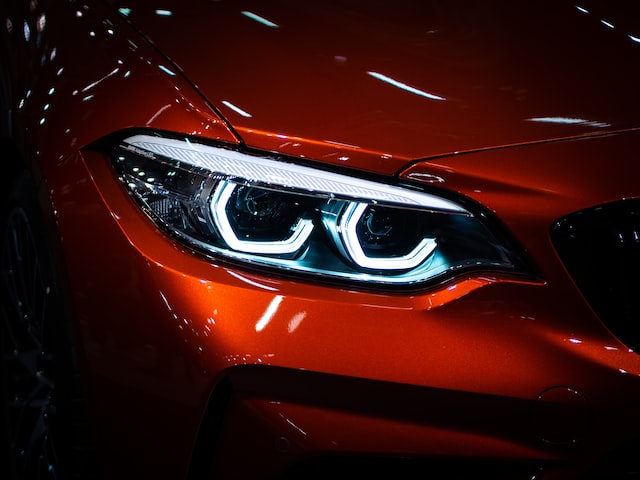 As a commercial driver in Ohio, it is imperative that you remain informed about the license renewal process, including the requirements you must meet, the methods available for renewal, and the fees involved. In Ohio, commercial drivers must renew their CDL license every four years prior to the expiration date.
CDL Renewal: Essential Requirements
To ensure your CDL license stays valid, you must meet certain conditions, including being an Ohio resident with a clean driving record and having a current medical certificate if required. Furthermore, you must possess a valid CDL.
Medical Certificate: Compliance and Safe Operation
All CDL drivers in Ohio must hold a current medical certificate that is filed with the Ohio DMV and obtained from a medical examiner listed on the Federal Motor Carrier Safety Administration National Registry. If you have a medical condition that could affect your ability to safely operate a commercial vehicle, you may be asked to provide additional medical certification.
Renewal Methods and Fees: Choosing Your Path
Ohio CDL license holders are presented with various options for renewing their licenses, including online renewal, mail-in renewal, and in-person renewal at a local Ohio DMV office. The cost of renewing your CDL license in Ohio varies, with fees ranging anywhere from $30 to $60, depending on the type of license and endorsement(s) you possess. Keep in mind, if you fail to renew your license before the expiration date, you may incur a late fee.
Ohio Driver's License Renewal for Motorcycle License
Motorcycle license renewal requirements
Every four years, Ohio residents must renew their motorcycle licenses to keep them valid. The eligibility requirements are simple – a valid Ohio motorcycle license, residency, and age criteria met and passing a vision test if you are 60 or older. However, if your license has expired for more than six months, there's an additional obstacle to overcome – a motorcycle skills test.
Motorcycle Safety Courses
While not mandatory, enrolling in a motorcycle safety course is highly encouraged. The state of Ohio offers two options – A basic Rider Course and an Experienced Rider Course. These courses not only sharpen your riding skills but also make you a safer rider on the road. Additionally, the Ohio Bureau of Motor Vehicles (BMV) acknowledges both courses, which can lead to discounts on your motorcycle insurance.
Renewal methods and fees
Renewing your Ohio motorcycle license is a breeze with multiple options available – in-person, online, or by mail. In-person renewal requires the necessary documents and a vision test (if applicable). Online renewal is a quick and convenient option, requiring personal information and payment with a credit/debit card. If you opt for renewal by mail, simply send in a renewal application along with the fee.
The fee for a standard renewal is $24.50, with an $8.50 late fee added if you renew past the due date. In the case of a lost or stolen license, a replacement fee of $15.50 will apply. Keep your motorcycle license current and hit the open road with peace of mind.
Ohio Driver's License Renewal for Senior Drivers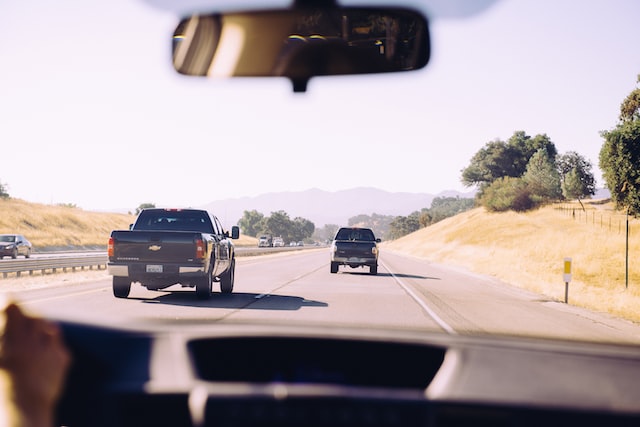 For senior drivers in Ohio, license renewal is a crucial aspect of retaining their driving privilege and ensuring their physical and mental fitness for operating a vehicle safely on the roads. The Ohio BMV imposes strict requirements to guarantee that senior drivers meet the necessary standards for a license renewal every four years.
Renewal Requirements for Senior Drivers
Senior drivers in Ohio must comply with the state law that mandates license renewal every four years. Furthermore, a vision test is mandatory to assess their visual acuity, peripheral vision, and visual field necessary for safe driving. In the event of failing the test, senior drivers may be required to undergo an eye specialist's evaluation or a driving evaluation.
Rigorous Vision Test
Ohio BMV takes the responsibility of ensuring the road safety of senior drivers seriously and requires them to undergo an in-person vision test at a BMV office. The test is comprehensive, measuring visual acuity, peripheral vision, and visual field. In the case of difficulty passing the test, senior drivers may receive a referral to an eye specialist for further examination and treatment.
Renewal Methods and Fees
Renewing a license for senior drivers in Ohio can be accomplished in various ways, such as in-person at a BMV office, online, or by mail. Regardless of the renewal method, senior drivers are subject to the same fee as regular license renewal. Online or mail renewals are convenient, with the renewed license being sent through the mail.
Conclusion
In conclusion, Ohio License Renewal is a crucial step toward ensuring the continuity of your driving privileges and the accuracy of your personal information. Whether you are a first-time renewer or an experienced Ohio driver, this guide serves as a comprehensive resource, encompassing all the necessary information to renew your license with ease. From mandatory eligibility requirements to fees, from in-person visits to online submissions, this guide has got you covered. With its help, renewing your Ohio driver's license will be a hassle-free experience, enabling you to get back behind the wheel and on the road in no time.