You'll want to acquire a copy of your driver's license as quickly as possible if it's lost, stolen, damaged, or destroyed. Don't wait any longer! An Illinois traffic ticket can be issued if you drive without a valid license. Losing your driver's license puts you at risk of identity theft and makes it impossible for you to legally drive. It's also inconvenient to be unable to present evidence of identification when you need it with your New Jersey driver's license. Luckily, the New Jersey Motor Vehicle Commission (MVC) makes getting an NJ license replacement simple. This article will walk you through the steps to take if you lose your driver's license in New Jersey.
In case you wish to obtain a new license, let's get started with our free DMV practice test to achieve the best results for your exam.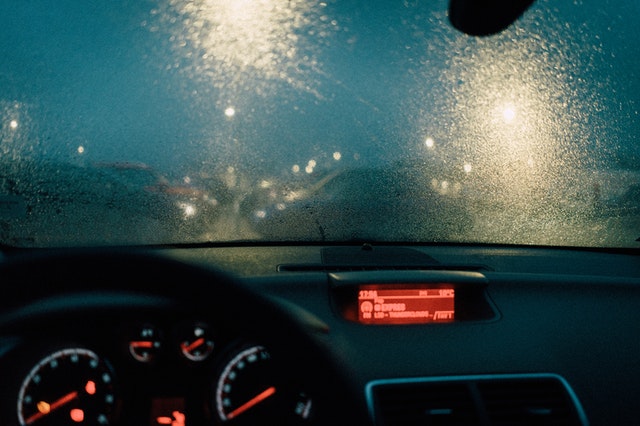 Report Your NJ Driver's License That Has Been Stolen
If you believe your driver's license has been taken and might be used to steal your identity, you should immediately file a police report and obtain a replacement. This is very critical. Identity theft is a serious problem, and reporting your lost or stolen driver's license will help safeguard you if someone tries to fake you. The New Jersey MVC may decide to issue you a new driver's license number in different cases.
Get a Replacement New Jersey Driver's License or ID
In New Jersey, what do I need to receive a new driver's license?
Make sure you have everything you'll need to complete the transaction before applying for a duplicate driver's license. You will need the following things and information to replace your driver's license in New Jersey:
Your driver's license number

The type or class of driver's license you have

Your full name

Date of your birth

Your zip code and address

Social Security Number (SSN)

Payment for the duplicate license fee.
If you don't know your New Jersey driver's license number or can not provide all of the requested information, you'll need to provide additional information or acceptable evidence of identification to the MVC. Keep in mind that if your address or name has changed since you lost your license, you may need to complete those tasks first before applying for a replacement.
Apply for NJ drivers license replacement
Remember that you cannot drive without a valid driver's license, even if it is damaged or illegible. To obtain the NJ drivers license replacement, you must:
Visit an MVC agency site

Fill out an application for a driver's license or a non-driver ID (Form BA-208). These forms may be obtained at your local MVC office; they are not available for download online

Present identification that satisfies the DMV NJ 6 point of ID requirement

Pay the $11 service charge

Cash, major credit or debit cards, or checks/money orders made payable to the New Jersey MVC are all acceptable forms of payment.
NOTE: It is FREE to replace a "Disabled Person Identification Card.
ID Point Requirement
To avoid identity theft, the MVC has devised a 6-point ID requirement checklist, in which each form of identity that it accepts is given a point value. The items listed below must be brought with you:
At least one main (or four-point) document is required. Here are several examples:
Certificate of Birth (see below for information about Puerto Rico and Hudson County certificates)

Passport of the United States of America (valid or expired no more than 3 years)

Identification card for non-drivers.
At least one secondary school. Here are several examples:
Marriage, civil union, or domestic partnership certificate

Photo ID from a US school or college, together with a transcript

Card of Social Security.
Proof of residence in New Jersey (if required)*
*NJ Residency Verification:
You must provide additional documentation that demonstrates you are a New Jersey resident if none of your main and/or secondary forms of ID identify your current address (P.O. boxes are not allowed). Here are several examples:
Bill from a credit card

Payment of the utility bill

Original rental agreement or lease.
Original or certified copies of all papers are required.  If you are not a U.S. citizen, you may be needed to provide further documentation of lawful status in the country.  The NJ MVC offers an online checklist to help you make sure you have all of the essential documents to satisfy the criteria. On their 6 Point ID brochure, you may find a complete list of approved documents.
Puerto Rico Birth Certificates
If you were born before July 1, 2010, and your birth certificate was issued by the Puerto Rico Department of Health, you must get a new, secure certificate online or by mail. Instructions for obtaining your new certificate may be found on the Puerto Rico Federal Affairs website.
Hudson County Birth Certificates
If you were born before 1965 and hold a birth certificate from Jersey City or Hudson County, you must either:
For a $25 cost, you may get a fresh copy of your birth record from the State Bureau of Vital Statistics and Registration. A certified copy is required.

Get an authenticity letter from the State Bureau of Vital Statistics (no fee). You must bring your original certified birth record and a valid ID to the State Bureau Office.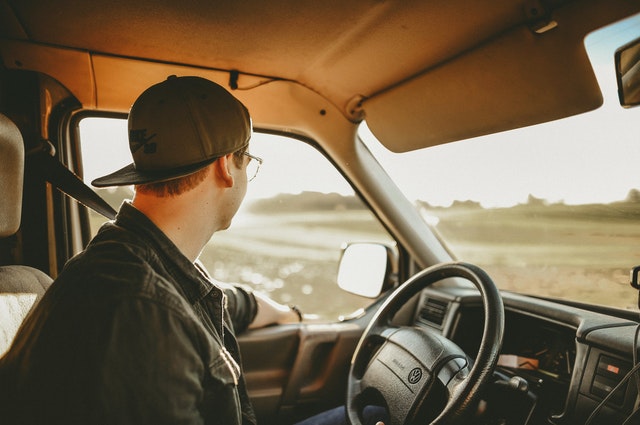 How do I get a certified copy of my NJ driver's license?
You have the following options for getting NJ duplicate license:
The request form for a replacement license may be found here.
You'll normally receive a temporary license or receipt until your new license comes in the mail when you finish the transaction and pay the necessary fees.
It will take at least a few weeks to reach you in most cases. Contact the New Jersey MVC if your new driver's license has not arrived.
Note that if you want to use this chance to receive an improved driver's license or REAL ID, you'll have to go to your local MVC office.
Can I replace my NJ driver's license online?

Yes, you can get a new driver's license on the internet.
Visit here to get started. You'll require the following items:
The number on your driver's license

Your Social Security Number (SSN)

An email address is required

Payment will be made with a credit card

To print a temporary receipt, you'll need a working printer.
If your license is within 90 days of expiration, you will not be able to seek an online replacement.
How much does it cost to replace a lost driver's license in NJ?

It costs $11 to get a duplicate license.
Note that if you are within the timeframe for renewing your New Jersey driver's license, you might choose to do so instead.
Please visit the official MVC website for official, up-to-date information regarding replacing a lost license in New Jersey.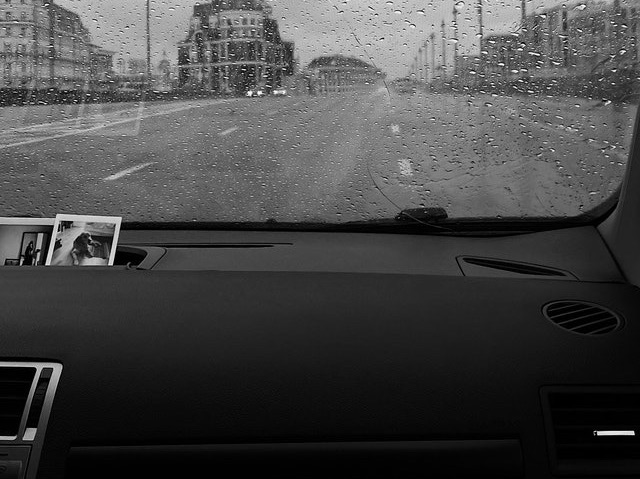 Out-of-State or Military NJ Driver's License Replacement
If you need to replace a driver's license that has been lost, stolen, or damaged while working or traveling outside of the state or nation, including as military personnel stationed overseas, you can request for a temporary license to be sent to your current, out-of-state address.
You must meet the following criteria to be considered: 
Be a New Jersey licensee and a long-term resident of the state.

Be out of the state for a lengthy period of time and outside of the tri-state area

Make sure you have a digital license

The current license has either expired, is about to expire, or has been lost for less than three years

NOT be used to replace a commercial driver's license (CDL).

NOT be in possession of a CDL Class A, B, or C license.

You must be a citizen of the United States and not be on a temporary visa.
If you match the above criteria, you must submit the following to the MVC:
A letter explaining why you won't be able to receive a duplicate license in person, as well as how long you plan to be gone. It must be an original – no copies will be accepted.

A completed application for a driver's license (Form BA-208).

Make an $11 check or money order payable to the NJ MVC.

There are six points of identification. (See "ID Point Requirement" for further information). Originals should not be sent. Choose certified or photocopies instead.

Proof of residence in New Jersey (see "ID Point Requirement")

Out-of-state or out-of-country address currently in use. New Jersey addresses will not receive temporary licenses from MVC.
Read more >> The Comprehensive Guide to Passing Your NJ MVC Road Test
Replace an NJ Commercial Driver's License (CDL)

Without a CDL, you are unable to legally operate a commercial vehicle. If yours has been misplaced, stolen, or destroyed, you must replace it as soon as possible.
To replace your commercial driver's license or permit, follow the same processes as you would for a standard license. You must apply and pay the same costs in person.
Commercial license holders are not eligible to apply for an out-of-state temporary license.
If you are a driver and a resident of New Jersey, you must report misplaced driver's license documents to the New Jersey Motor Vehicle Commission (MVC). You'll also need to replace any driver's license cards that have been damaged to the degree that the information or photo is no longer visible or recognizable. If the information on the card has changed, you will need to seek an updated replacement copy in addition to acquiring a duplicate copy of lost or damaged credentials.
You must complete this process in person at a local office unless you are qualified for a mail-in driver's license replacement because you are temporarily residing outside of the state of New Jersey. At this moment, you are unable to receive a copy of your driver's license through the internet. You'll need to fill out an application for a replacement card whether you acquire your credentials by mail or in person. Replacement also requires the production of specific identifying documents as well as payment of costs. 
The above information explains NJ license replacement, including the process for replacing an out-of-state license. Remember that if you want to obtain a new license in NJ, let's take our free practice test to pass your NJ DMV permit test. We hope you found this article helpful. Thank you very much!