For you and your family, relocating to Illinois may be a thrilling experience. Adults wishing to connect with like-minded people discover a new job, or experience all of the natural wonders available in the area can find plenty of possibilities in the Prairie State.
But don't get ahead of yourself! Before you may drive freely across the state, you must first pass a few requirements. Obtaining a driver's license is not only a legal way to go on the road; it is also a condition for becoming a resident of Illinois. This tutorial will walk you through the process which helps you know how to transfer driver's license to Illinois.
How long can I drive in Illinois with an out-of-state license?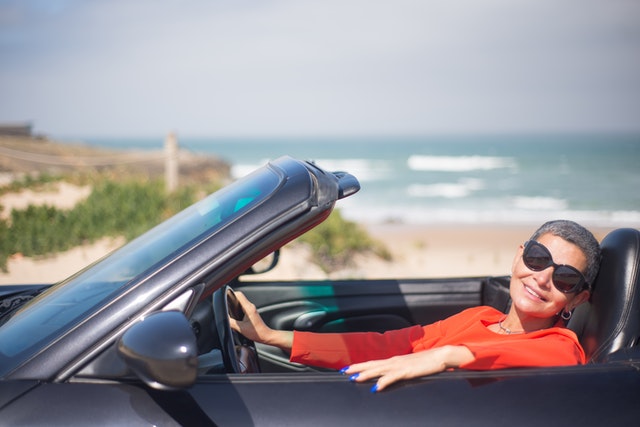 For 90 days, you can use your home state's legal driver's license. If you want to stay in Illinois after that, you'll need to get a new Illinois driver's license or identity card. You do not need to transfer your license if you do not intend to live in the state permanently.
The Illinois Secretary of State does not recognize an international driver's license, and it is not required for new foreign residents in the state.
What documents are needed for an Illinois driver's license?
To complete your Illinois driver's license transfer, you'll need a few pieces of paperwork. These credentials will be required to be shown. Make certain to acquire the following information:
Identification proof

Date of birth proof

Social Security Number Verification

Proof of Illinois residence

Written signature

Transfer fees for relevant licenses.
How to transfer a driver's license to Illinois?
Here are the steps which help you know how you transfer your out-of-state driver's license to an Illinois driver's license. If you have a US driver's license from another state and want to change it to an Illinois driver's license, follow these simple steps:
Step 1: Go to an SOS location in Illinois
You must first apply in person at a DMV or Secretary of State site in your area. You can go to any office in the state, but not all of them provide the same services. To be safe, do some research about your chosen site before visiting it for the first time. You can use our free DMV Near Me feature to find the nearest IL DMV office and its opening hours.
Step 2: Pass the vision test
Vision screening is necessary to verify that drivers have sufficient eyesight to safely operate a motor vehicle. In Illinois, the minimum requirement is 20/40 or greater. You can have this form filled out by a professional optometrist, ophthalmologist, or physician, or you can have a vision exam done at the SOS.
Step 3: Pass the written examination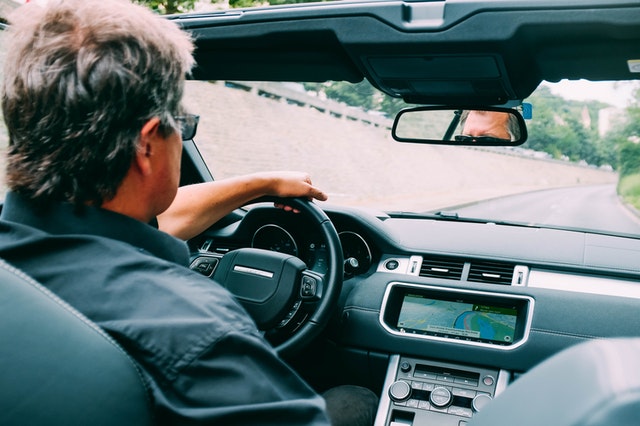 The Illinois written exam includes 35 multiple-choice questions that cover key traffic rules and road signage around the state. To pass, you must get an 80 percent or better on the exam, which means you can't miss more than 7 questions.
Let's get started with our DMV practice test to pass the exam on your first attempt with a high score now!
It might be tough to remember the rules of the road, especially when there are so many little changes from other states. To prepare for the written exam and to stay current with Illinois driving rules, we recommend taking a refresher course. We provide an excellent refresher course that will ensure that you pass your written exam with flying colors.
Step 4: Get your provisional driver's license
You'll be issued a temporary license after completing the above tasks. Within a few weeks, you will get your permanent license card in the mail. When appropriate, you can use your temporary license to confirm your identity or date of birth.
A provisional license, valid for up to 90 days. Additional permits will be issued when needed by the Secretary of State.
If you have a driving record that includes traffic accidents or moving violations, you may be required to take the Illinois driving test. If you are obliged to take a driving test, you are responsible for bringing the car, which must comply with the following requirements:
Have enough safety equipment in place (including brakes, lights, turn signals, safety belts, mirrors, windows, wipers, horn, muffler, and bumpers)

Make sure you're fully insured – you'll need to provide evidence of insurance

Make sure your license plates and registration are up to date.
A driver having a valid driver's license or permit must drive the vehicle to the Secretary of State's office.
FAQs – Transfer driver's license to Illinois
What happens if you don't get your transfer done on time?
New residents of Illinois can take advantage of a 90-day transition period. All new residents are expected to have completed all relevant paperwork at their prior residence and to be totally established in their new residence. If you do not follow state regulations, a police officer may give you an extra citation.
What is the duration of Illinois driver's license in other states?
If you are relocating from Illinois to another state, you must examine the requirements of the new state. Depending on whatever state you relocate to, the time period may differ. It's a good idea to check how long your existing driver's license will be valid before migrating to another state.
To be considered a resident of Illinois, how long must you have lived there?
After one year of residence in Illinois, you are considered a resident. You are a resident for the purposes of obtaining a driver's license if you have lived in Illinois for 90 days and intend to make it your home state.
As you can see, if you know what to expect, the steps to transfer driver's license to Illinois are rather simple. It will take only one visit to the SOS, some paperwork, a knowledge exam, and around an hour of your time. If you need assistance preparing for an upcoming exam, then you've come to the perfect spot.