In Illinois, to operate a vehicle legally, a driver must have an Illinois driver's license. To obtain this privilege, a driver must meet all the Illinois driver's license requirements, not only valid documents but also qualified skills and knowledge for safe driving. If you are applying for your driver's license, showing your outstanding driving skills is not enough, you also need useful neurons to successfully pass the DMV Illinois driver's license test.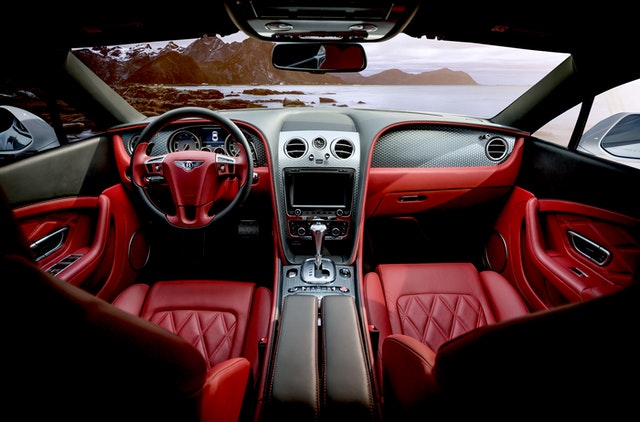 What documents are needed for an Illinois drivers license?
If the applicants are applying for an Illinois driver's license, then they are required to pass the vision screening, driving, and Illinois written test. To get an Illinois driver's license, the applicants must be of legal age. However, there are exceptions:
Applicants whose age is between 16 and 17 years old can have their license. The minor must provide an affidavit signed by legal guardians or parents that allows the minor to drive.
Applicants whose age is 18 years old are not permitted to operate any commercial vehicle.
Applicants whose age is below 21 years old are not allowed to become a driver for hire to transport more than 10 passengers.
Additional Requirement for Minor's Driver (below 18 Years Old)
If the driver is a minor, but have the interest to apply for the Illinois drivers license, then the applicants must present these following documents:
Instruction permit
This permit is essential because it will allow the first-time driver to operate a vehicle during his behind-the-wheel training. Having this wouldn't free you from driving alone, you must be with an adult instructor. It also permits you to drive as long as you are with your parent or legal guardian, or with an adult license driver whose age is 21 years old or above.
Acceptable forms of identification
The applicant is required to present proof of his identity. Photocopied documents will not be accepted. All you have to do is to bring your certified documents. The following documents will be mentioned later.
Affidavit for Minor to Drive
If the applicant's parent can't go with him to the Illinois DMV field office, the applicant must present an affidavit or consent for the minor to drive and must have a signature from his parent or legal guardian.
Driver Education and the Cooperative Driver Testing Program Certificate
An applicant, who is a high school student, that successfully accomplished the driver education training and behind-the-wheel instruction may be exempted from taking the driving test when you are obtaining your Illinois driver's license. So, bring your proof of attending this program by showing to them your certificate.
What's the Next Move After Having the Above Mentioned Documents?
The next thing that you are going to do after ensuring these documents is to visit the Illinois DMV field office. Due to CoronaVirus, you need to set an Illinois DMV Appointment before you go there. You can set an appointment through the official Illinois DMV website. You don't have to worry if you think you can get a lot of physical contact by visiting their office.
Some Illinois DMV services can be done online. So expect a lesser number of people there. They are limiting the number of people to enter the building and the people who are allowed to go there are those who are applying for an Illinois driver's license or car registration.
How to Pass Illinois DMV Written Test?
If you are constantly thinking of how hard is the Illinois written driving test, then stop worrying. Passing the DMV Illinois written test is easy if you know what are reliable materials that you may use to prepare for your upcoming knowledge examination.
The test will require you to determine the US traffic signals, signs, and pavement markings. The knowledge examination will also test your knowledge about traffic, driving, and safety rules as well as your knowledge about danger prevention and different vehicle equipment. So, you must thoroughly study the official Illinois driver's handbook, because it will benefit you a lot. This handbook is informative and useful because it covers the written examination. Especially if you have knowledge about the topic we mentioned earlier. You can freely read it online or download it on this website.
However, reading the Illinois 2024 Rules of the Road is not enough to pass you to your DMV Illinois written test. It is a nice move to take our free DMV practice test 2024 with the same format, style, and length of questions. It would be a perfect opportunity for you to practice like you're in an actual examination. Thousands of DMV Illinois practice questions and our unique learning technique will help you familiarize yourself with the test format. It would give you more confidence to answer your upcoming DMV Illinois written test.
What to Bring
If you are ready to apply for an Illinois driver's license, then don't forget to bring those  Acceptable forms of identification if you visit the Illinois DMV field office:
Proof of Date of Birth
Identification document that shows your date of birth such as your original copy of your birth certificate and valid U.S passport
Proof of Signature
Card with your written signature like a Medicare card.
Proof of Social Security Number
Any document that represents your Social Security number such as Social Security card and Pay Stub.
Proof of Residency
Bring any documents with your current address like a utility bill. It can be your electrical, water, cable, or gas bill. However, you must be aware that not all ID is accepted. Here are some of the unacceptable forms of ID:
Bond Receipt
Business Card
College or University  ID
Club/Fraternal membership cards
HFS Card
Insurance Cards
Illinois written test information
The Illinois DMV written test has 35 question items. The passing rate is 80%. So, to pass the knowledge examination you must not exceed 7 mistakes. The test will run for about 20 to 40 minutes. If you fail to pass the examination, you will be given a chance to retake it. You will be able to retake the exam after a week, so you have 7 days to prepare for your 2nd take of the DMV Illinois driver's license test. You can only take this knowledge exam up to three times a year.