Uber is the name of an application to order taxis through smartphones based on Google Maps, using global positioning. This service works on the phone as an application, helping to connect people who need to move and drivers. The service is valued at up to 17 billion USD and has appeared in 130 cities worldwide. Becoming a Uber driver is considered a passion of many people working in the driving industry. So how to become an Uber driver? Firstly, let's discover everything around Uber.
How To Become An Uber Driver?
Uber is a transit service that connects independent drivers and car-owners with city dwellers who want to use the service. You need a vehicle and a clean, error-free driving license record. You must be at least 21 years old to drive for Uber. You can use your own car, but you can also contract with Uber to drive a commercially owned taxi or rental vehicle.
Minimum Uber Driver requirements
See if Uber is available in your city
Let's take a look at the cities that currently support Uber. As of June 2015, Uber is available in 58 countries, and the company is still growing. Click on the link to the city where you live to see location-specific information such as rates, area boundaries, and driver opportunities.
If you live in the suburbs, check the zoning boundaries to make sure you live in an area where Uber is available. The service has geographic coverage equipment located in each city, and if you drive outside of the service area you will not receive calls from potential passengers. If you live outside the boundaries, you may need to drive into the city to get a job.
If Uber doesn't work where you live, check out ride-hailing service Lyft and some other similar ride-hailing apps. You can find a delivery app, a cleaning service app, or a chore app. If you're being assigned to drive a passenger car, try applying to a traditional taxi company.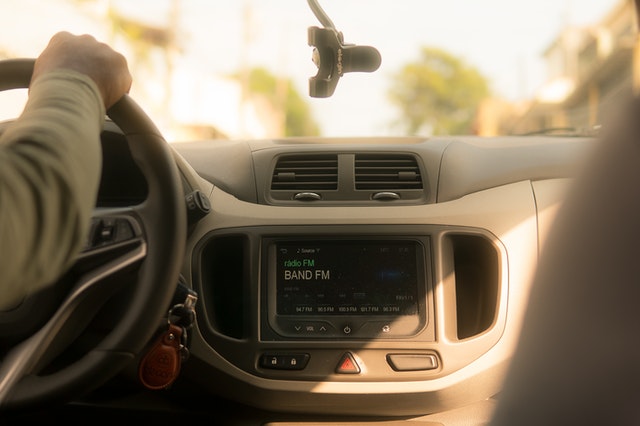 Determine if you are qualified to drive
The Uber driver age is at least 21 years old, and uber driver requirements are that you need to have a license and have personal car insurance. You need to own a vehicle and need a clean, error-free driving license record. You must have an iPhone (5S or later preferably) or Android phone (2013 or later), or rent a smartphone from Uber. Your vehicle should be from the year 2000 or later; must have 4 doors and not have any dangerous damage. If you don't have a car, Uber can help you get loans and discounts.
Decide which Uber service best suits your vehicle and purpose
The Uber service has several pricing options, and you may or may not qualify for any depending on vehicle type, duration, and prior experience.
UberX is the "Low-Cost Uber", the standard service that makes up the majority of the business. The Uber driver age is at least 21 years old, and uber driver requirements are that you need to have a license and have personal car insurance. You must also be able to drive any four-door vehicle under ideal conditions. Some of the models listed on the Uber site include the Toyota Prius and the Honda Civic.
UberXL offers "low-cost rides for large groups". To qualify, you must be able to drive a larger vehicle but may charge a higher base, per-minute, and per-mile rate when you drive for uberX. Models for this case include a Toyota Sienna or a Honda Odyssey.
To drive for UberBLACK, you must be a professional driver with a commercial license and commercial auto insurance. The base price is the same as uberXL, but you can charge more per minute and per mile. Your vehicle should be a luxury black sedan or crossover, a vehicle with four comfortable seats, or an SUV with at least six comfortable seats. Model numbers include the Lincoln Town Car Executive, the Toyota Camry, and the Mercedes-Benz S-Class.
UberSUV is meant to provide room for everyone. This is the next pricier option UberBLACK, with almost double the original price and a higher price-per-minute. Some of the vehicles mentioned include a Ford Explorer and a Yukon.
UberTAXI allows taxi drivers to drive for Uber in addition to their standard service. You must be a certified and licensed taxi driver by the city; you have to drive a commercial taxi. In the US, for example, you would reserve a seat for a passenger at the standard meter rate of a taxi, plus a $1 reservation fee. You will get 20% extra money from each trip.
A must-have condition to become an UberTAXI is obtaining a driver's license. If you are planning to get your own one, let's get started with our free DMV practice test pack to easily pass your DMV written exam!
Sign up to drive
1. Register
Find the registration area on the right side of the page. Fill in your full name, phone number, password (with at least five characters), and city. Use the drop-down menu "Where did you hear about us?" to choose the one that best suits your experience. If you have an invite code from a friend who is a driver for Uber, fill it in: your friend can get a bonus for referring you. After you have successfully filled in all the required information by Uber, please click "Next" for more steps.
If you plan to drive for Uber TAXI or drive a commercially insured rental car, check the box next to "I plan to drive a livery or taxi vehicle". If you plan to drive your own, simply click "Next" without selecting. To navigate to your own page, visit the Uber site and scroll down to the dark bar at the bottom of the page. You will see the following menu: Home -> City -> Drive. Please click "Drive", and you will be redirected to the registration page for more required steps. You can also go to the sign-up page by clicking the "Get More Details" button in the "Drive With Uber" section for each city-specific page.
2. Fill in the vehicle information
You should confirm that your vehicle is from 2000 or later, has 4 doors, and is not a broken down vehicle. Be true. The company will perform a background check on you, and you will be asked to provide license, registration, and insurance information. Once all the boxes have been checked, please click "Continue" to keep up with your progress.
3. Agree to a background check
Enter your social security number so Uber can access some legitimate records. You will need to check the box indicating that you have read, understood, and agree to the Privacy Background Check documentation contained on the site. Take the time to read them all. If and when you are ready to proceed, please click "Continue".
Uber will be able to view your driver's license records, vehicle registrations, credit records, criminal records, court records, education records, drug testing records, previous employers, medical and property ownership records, among others. Make sure you have no qualms about allowing Uber access to your personal records. If you have been convicted of any crime, they will be on the background check. Even a few dismissal cases can be in there for up to seven years. You can bookmark to receive a free copy of your background check report. Even if you don't end up working for Uber, this may be necessary for some of your future jobs.
Some cities require you to obtain a city permit and undergo a fingerprinting check by the Federal Bureau of Investigation (FBI) to become an Uber driver, but Uber is not the time. which also requires these same steps. Do your research, and be careful—but in theory, you can avoid licensing and fingerprinting as long as you don't get caught by the authorities.
4. Get the Uber app
Select the "Send Download Link" button for your iPhone or Android phone. Your iPhone needs to be a 4S model or later; Android phones are 2013 or later. When you click the button, Uber will send you a link to download the appropriate version of the app for your phone, and you'll be directed to the "Document Upload" section of the application process.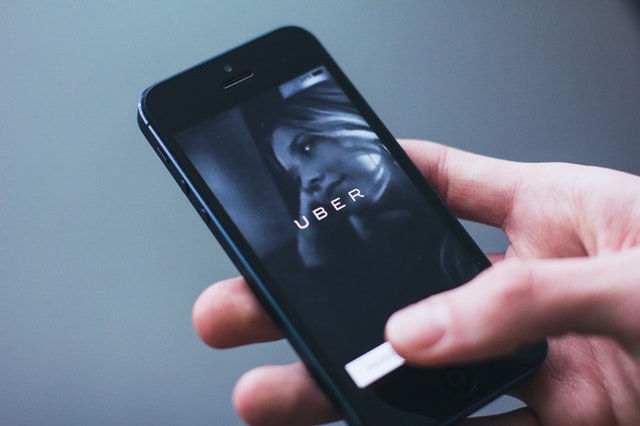 For example in the US, if you don't have a smartphone, you can rent one from Uber for $10/week, plus you can make a one-time deposit of $200. This phone is intended for driving purposes only. The $10 rental fee will be automatically deducted from your weekly payment. When you return your phone to Uber, you will receive a $200 deposit.
5. Upload an image of the document
You will need to upload a picture of your clear, light-colored driver's license, vehicle registration, vehicle insurance, and vehicle inspection form. You will be asked to confirm the expiration date of your driver's license, registration, and insurance. To upload, click "Choose File", then click the blue camera icon to browse some files on your computer. Once all of them have been uploaded, click "Save and Continue".
Take pictures with your phone. Send pictures of yourself from your phone, then open the image files on your computer and upload them.

Use a camera. Take pictures with your camera, upload them to your computer, then upload the file to the Uber site.

Scan documents. Scan permits, registrations, insurance, and inspection forms at a photocopier or personal digital scanner. Transfer files to your computer and upload them to the Uber site.

Watch the welcome video and wait for the response
The welcome video explains some of the next steps in the onboarding process. If you pass the background check, a local Uber representative will contact you and tell you how to proceed with the process of becoming a driver. Depending on where you live, the process can take anywhere from a few days to 6 weeks. If you've downloaded the app, you may simply receive an email allowing you to start driving. If you need to rent an iPhone from Uber, you may be asked to visit your local Uber office to meet in person. Please be patient. You are still likely to succeed until you receive a rejection letter.
If you don't get a response within 1 to 2 weeks, contact an Uber representative from your area to remind them of your application. Visit your city's Uber page for contact information, or ask your friend who works as an Uber driver to speak with his manager.
If all you have on your driving record is a few speeding tickets, you're still more likely to pass Uber's background check. If you get fined for running with a stop sign, you'll pass too. However, if you are penalized for drinking while driving or driving without insurance, the chances of failing are quite high.
A 4-step model of how Uber works
If you've ever traveled by taxi, you know that at the end of every ride, you have to pay the driver. That pay-per-trip is the sole source of revenue for traditional taxi businesses. Uber is no exception. Not only does Uber have no other revenue model than the one mentioned above, but it also has no other revenue stream until now. Imagine the number of 1 million trips per day, you can calculate the quite large amount of money that Uber makes. But let's dig a little deeper to understand Uber's revenue stream.
Step 1 – Call for a ride 
The first step in Uber's business model is when it comes to creating demand. Those who have a mobile application in hand can request a taxi to come to their place immediately or reserve a certain amount of time in advance.
Step 2 – Pairing between customers and drivers
As soon as the request is made, a detailed notification of the customer will be sent to the nearest driver. The driver has the right to accept or refuse to pick up passengers. In case he refuses, the notification will be sent to another driver in that area.
Step 3 – Drive 
The customer can track the vehicle as it is approaching and the estimated time of arrival (ỏr the ETA for short) is also displayed. The meter starts to measure when the passenger gets in the car and will then be tracked through the customer's application. The Uber driver will also need to guarantee a comfortable ride for his/her passengers during the driving process.
Step 4 – Payment and evaluation 
At the end of the trip, the customer can choose to rate the driver. The rating system is an important feature of Uber's business model because it allows a person to know about his driver before booking and helps him trust the driver.
Why is Uber so popular all over the world?
What makes Uber so successful? That's because Uber's revenue model is as unique as its business model. This can be explained as follows.
You don't have to own everything to run a successful business
Uber doesn't own a car, that's true. Uber's main mission is to connect people who have a car with people who need a ride. Uber acts as a transportation service platform. The Uber application allows drivers and riders to connect with each other quickly, clearly showing the parameters of service time and price. In addition, it also handles payment issues transparently and smoothly.
Different car models to serve everyone
Uber doesn't limit itself to a certain segment of cars or to a certain segment of people. The company has Uber X, Uber Black for those who prefer to ride in black cars, Uber Taxi for those who want to opt for low-cost solutions or Uber SUB for those who want a more luxurious line.
Model Surge Pricing Technology – increase prices when there is a shortage of cars
Fluctuating taxi prices depending on different situations is one of the key aspects of Uber's business model. When demand is high, the unit price per mile will also automatically increase. The new rates also depend on the number of existing drivers and the number of callers requesting. Uber has also patented this model in the US.
Other Uber vehicles
Uber has gone beyond traditional taxis. Now the company also provides boats, helicopters, and some other means of transportation on demand. Uber already has a bike service in Paris, a delivery service in San Francisco, and an ice cream truck service in seven other cities. While these services are only available in select locations, they also provide an additional revenue stream for Uber's business model.
Great apps are the key to success
Currently, on our phones, we have many different mobile applications. But it's clear that the Uber app stands out from the crowd. It is the greatness of the Uber app that makes the company successful. Customer experience is extremely important in business today. If your app doesn't give your customers a great experience, they're more than willing to take your app off their phones. Uber has designed a pretty decent app and great customer experience.
Clearer requirements, streamlined supervision
Drivers joining Uber is very easy with the requirements made from Uber being simple but clear. Drivers have complete flexibility in managing their time as well as their vehicles. As a result, Uber reduces a lot of resources for monitoring these drivers.
Predicting the future: Uber will help the self-driving car industry grow
It's too early to say that Uber will use self-driving cars. However, Uber will not stay out of the trend of the world. If this becomes a reality, Uber will consume a huge amount of self-driving cars. This will make the self-driving car industry more successful.
In general, it is not difficult to become a driver of Uber. However, if you are just an inexperienced person or driver without enough knowledge of technology, well hope that the article about "How to become an Uber driver?" can be beneficial for you. Good luck with your driving career!