Driving is not a right for everyone. It is a legal privilege and responsibility of the driver. It is illegal to operate a motor vehicle if the driver doesn't have a driver's license to present. In North Carolina, if it is your first time applying for your driver's license, learner's permit, you must meet the following requirements and pass the examination to have your NC drivers license. 
For that purpose, we design a website with various free DMV practice tests and questions to help you more easily learn and pass your DMV written test. Let's practice now with our free simulated North Carolina DMV practice test 2023 to get ready for your coming big day!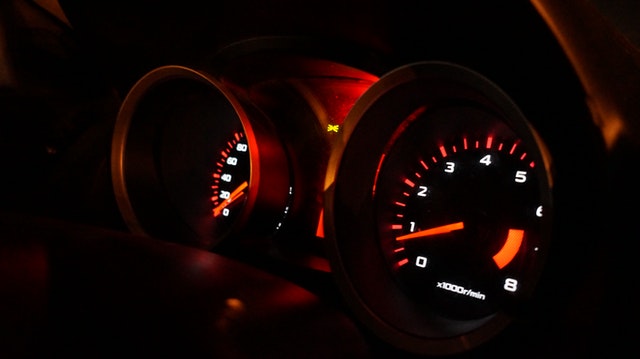 What documents do I need to get a North Carolina driver's license?
Before you go to the NC DMV field office, be sure you have these documents to present:
Proof of Identification
To provide proof of your identity, the applicant is required to submit two identification documents. Here are the documents that you may bring to North Carolina DMV:
A certified true copy of the birth certificate (no photocopies unless it was certified by the agency)
Social Security Card.
Tax forms (W-2 or 1099) with your full name and SSN.
Motor vehicle driver's record.
North Carolina school documents like diplomas or transcript of record. It must be signed by the school official. Driver's training certificate is not acknowledged as proof of identification.
U.S military ID
Passport
A court document from United States Jurisdiction
Immigration Documents issued by DHS/USCIS
Social Security Number
North Carolina DMV will confirm your SSN with the Social Security Administration. If they can not confirm your SSN, you must present other documents as proof of your SSN. Here are the other documents that you may bring:
Social Security Card
W-2 or 1099 Tax Form
DD-214
Payroll Record
Other documents that show your SSN like Social Security Document, Military Record or Medicaid, or Medicare Card.
Proof of Residency
In North Carolina, you are also required to submit proof of your NC residence that shows your current address. Here are the documents you may pass as proof of residency in North Carolina:
Any documents issued by the State or country.
NC Vehicle Registration
NC Voters Card
Military Documents
Bills
Housing contract or lease
School Records
NC Vehicle Insurance
Letter from Homeless Shelter
Proof of Vehicle Liability Insurance
This kind of insurance is essential if you are obtaining your North Carolina DL. You may present some of these documents as your proof of insurance:
Form DL-123 (you must get it from your insurance agency)
An insurance binder
Insurance ID with your name, policy number, and dates when it is issued and when it will expire.
Additional Requirements for Minor's Driver (below 18 Years Old)
If your age is between 15 ½ and 18 years old, aside from the documents mentioned above, you are also required to provide the following documents:
Proof that you are a high school graduate or present GED
Driving Eligibility Certificate
Complete driver's training program with 30 hours of knowledge instruction and 6 hours of an actual driving lesson.
How to Register a Vehicle in North Carolina?
After you have your North Carolina DL, learner's permit, or ID card, you can register your vehicle in North Carolina. You can visit the NC License Plate Agency at Northgate to make your car registration. You can visit it between 9 am and 5 pm on weekdays. But before you go, be sure you bring the following items:
NC Driver's license, NC learner's permit, or ID card.
Notarized title of your vehicle.
If your vehicle is less than 10 years old, bring its Odometer Disclosure Statement
Damage Disclosure Statement
Documents for your Proof of Vehicle Liability Insurance
Money or check for paying fees
The North Carolina DMV will give you a License Plate and car registration which must be kept on your glovebox. They will also provide you a new certificate of title through the mail. It should arrive at your home within 10 days. Keep your new certificate of title because you'll be needing it once you want to sell your vehicle.
How to pass NC Drivers License Test?
We know you have a strong desire to pass the NC DMV written test to get the license you want. But the problem is you don't know where to get good information or reading materials that you will use for your preparation for the knowledge examination. So, how do you pass the written test of the North Carolina Division of Motor Vehicles?
Read online or download the latest North Carolina Driver's Handbook on dmv-practicetests.com. It is free and widely available on the internet. Scan all the necessary information and try to understand the book. This Ebook will help you a lot in passing your NC DMV written test because the questions are purely made from this handbook. Here are the topics you should study very well:
The process of getting your driver's license
DWI laws.
Driver license point, suspensions, and driver license restoration
Safe driving, protecting yourself and passengers
Hazardous driving
Traffic signals, US road signs, and pavement markings
Roads rules
North Carolina DMV services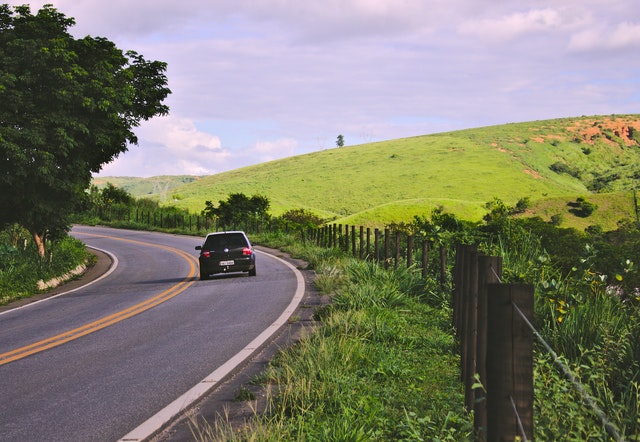 However, reading this material is not enough, one of the smartest moves to prepare for your upcoming written test is to work on the latest NC DMV written test cheat sheet. This cheat sheet is not really for cheating. It is created like an actual exam with the same format, style, and length. It is a perfect material that you may have to practice how it's really like to be on an actual test.
What to Bring
Here are the following things that you must present to the NC DMV field office:
Proof of Age and Identity
Social Security Number
Proof of Residency in North Carolina
No Fee Voter ID Cards
ID Cards
Proof of Legal Presence in the U.S
Deferred Action for Childhood Arrivals (DACA)
Proof of vehicle liability Insurance
NC Drivers License test information
The North Carolina DMV test has 37 questions to answer. To pass the NC DMV written test, the maximum number of mistakes for 12 questions is 3. These 12 item questions are about road signs. Aside from that, you must not exceed 5 mistakes to another 25 questions. The 25 item questions are about road rules. It means the passing rate for this knowledge examination is 78 percent. If you fail the exam, you are allowed to retake the written test.
You will be given 2 more chances to pass it but you are charged another fee for every reexamination. The time limit is depending on your state. The written test may run for 20 minutes to an hour or more. You may ask your local NC drivers license office about the exact time limit for NC DMV written tests.
To take the Free DMV practice test 2023 for other states, please visit our website homepage. For any questions or recommendations, do not hesitate to reach out to us at abc.elearningapps@gmail.com!