Many teenagers want to get behind the wheel as soon as possible, but the state of Florida requires all new drivers to complete a few simple tasks before they may drive for the first time.
Do you want to receive your Florida learner's permit as a teenager? Then you've arrived at the right place. After you reach the age of 15, you can begin the application process for your permit. If you're over the age of 18, you can receive an unrestricted driver's license right away.
We'll walk you through each step of the process in this guide so you know exactly what to expect about getting a learner's permit in Florida.
What are Florida driver's permit requirements?
You may apply for your permit at the age of 15, which is the first step toward going on the road and achieving independence. A parent or guardian must sign a parental consent form before you may acquire your Florida learner's permit.
It's also necessary to take a Traffic Law and Substance Abuse Education (TLSAE) course. TLSAE courses are available in most Florida public schools as well as from several third-party organizations. Before permitting you to continue with the driver's license application process, the Department of Highway Safety and Motor Vehicles will need to verify your completion of the course. It is the responsibility of your registered course provider to submit your information to the DMV directly.
You won't require a written certificate stating that you finished a TLSAE course, unlike the parental consent form that you'll need to provide to the DMV. Instead, once you've finished your course requirements, approved course providers will notify the DMV.
The following are the requirements for obtaining a Florida driver's license in a nutshell:
TLSAE (Traffic Law and Substance Abuse Education) courses are required

To join, you must be at least 15 years old

Obtain parental consent.
How to get a learner's permit in Florida?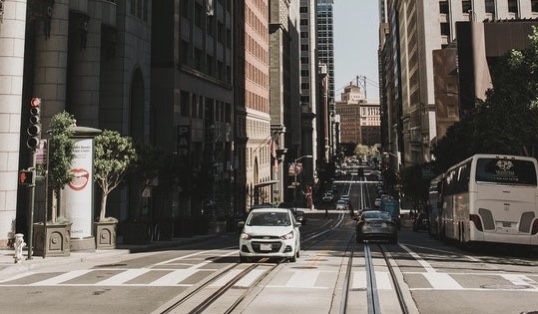 Visit the DMV
The DMV is the next stop on the way to receiving your learner's permit once you've finished a TLSAE course and obtained your parental consent form. It is recommended that you schedule an appointment ahead of time. A form of identity, evidence of your social security number, and two proofs of your residence address are all required. You may utilize a personalized online checklist created by the state to ensure you're ready to receive your permit. 
You'll need to go to the DMV to get your permit. Find a location near you by using DMV Near Me feature and, if necessary, schedule an appointment.
Check to see if you have all of the required documentation
To apply for a driver's license in Florida, you'll need to bring a few documents with you. Original papers are required; photocopied copies or originals that have been altered in any way may be refused.
Identification proof (such as a birth certificate or passport)

Social Security Number Verification (such as a social security card or W-2 form)

Residency documentation (such as a home utility bill or telephone bill)

If relevant, proof of a name change

If you take the Florida DMV written test at home, fill out the Parent/Guardian Online Test Proctoring Form

Proof of passing a written test, if appropriate

Form for Parental Consent.
Complete vision and hearing tests 
Following the approval of your papers, you will be needed to pass a basic vision and hearing test. You may use a hearing aid, glasses, or contact lenses during the screening if necessary. You will be obliged to wear a hearing aid while driving if you are unable to hear and respond to a conversational tone of voice. Additionally, if your eyesight is judged to be worse than 20/40, you may be denied your driver's license.
Pass the written test
For the written exam, Florida provides both in-person and online testing alternatives.
If you want to take the exam in the driver's license office, you will simply complete the application process while taking the test.

Find a third-party location that offers online testing if you pick the online option. You'll take the exam under the supervision of your parents, and the driver licensing office will submit your results to the DMV on your behalf

You could be eligible to take the exam as part of your local high school's driver's education program. Check with your school to see whether this is a possibility.
The 50 multiple-choice questions on the written knowledge test include traffic laws, traffic control identification, and safe driving practices. To pass the test, you must correctly answer 80 percent of the questions, or 40 questions.
The Florida driver's handbook is a great place to start because it contains all of the information you'll need for both the permit test and the road exam later on. However, studying exclusively from a textbook may rapidly become boring and uninspiring.
This is when our Florida permit practice test resources come in the help! Keep track of your progress and learn at your speed. Simply, a gamified experience that makes learning Florida traffic laws as enjoyable as possible!
Pay the fee and get your permit
The current charge for a Florida learner's permit is $48.00. If you need to take the knowledge exam again, you'll have to pay a $10.00 retesting charge.
Cash, cheque, and credit/debit cards are all accepted payment options.
What are restrictions on a driver's license?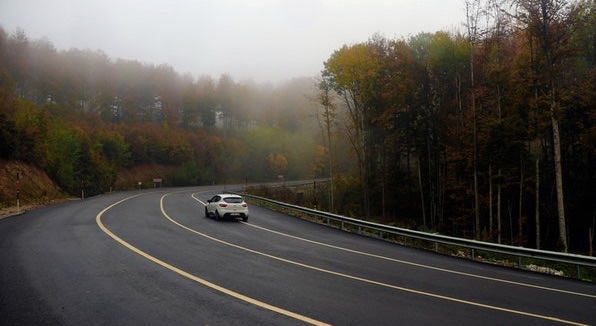 Hold your permission for twelve months or until you turn eighteen (whichever comes first)

There have been no traffic violations in the last twelve months

A total of 50 hours of driving experience is required, including 10 hours of nighttime driving. Your form must be signed by a parent or legal guardian attesting to your driving experience.

You must always be accompanied by a licensed adult over the age of 21 when driving.

You must have your permit with you at all times when driving.

You may only drive throughout the day for the first three months. You can drive till 10:00 p.m. after three months.
How long does it take to get your restricted license?
You must be at least 16 years old, have had your permit for at least a year, and have completed and documented 50 hours of driving experience to progress to a restricted license. Under some conditions, a restricted license permits you to drive alone.
That's all there is to it when it comes to earning your learner's permit in Florida. We hope you found this information useful. If you need help studying for your upcoming knowledge or driving exams, our website has a summarized manual, free DMV practice test, and a gamified experience that will help you succeed.
Read more >> A Step-By-Step Guide to Florida Driver's License Renewal