You need to pass the Georgia driver's license test and get a learner's permit to drive in the Georgia area. But you do not really know where you should start. This article will show you!
To satisfy this demand, we have created a website that includes various free Georgia Driving Test 2024 and practice questions to help users familiarize themself with the test format. Check it out!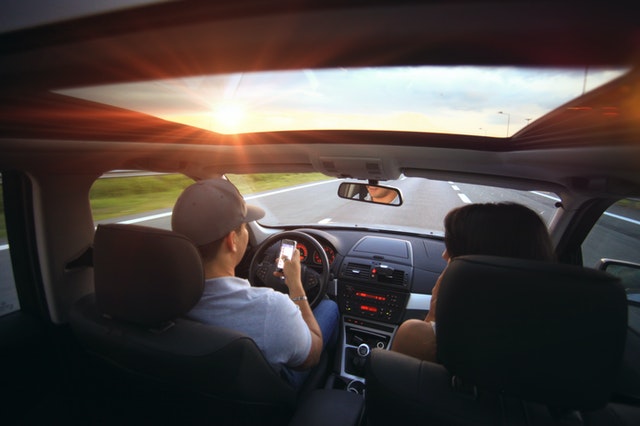 Georgia driver's license requirements
Let's start off with the requirements since you can't really progress with your journey as a driver without these items. Getting a learner's permit in Georgia requires that the applicant is 15 years old and above. For teens, the parents should be present upon signing the application.
You should present documents proving your identity, US citizenship or US lawful status, residential address, and identity. You also need to provide your Social Security Number when you fill in the online form.
You need to provide school enrolment proof containing your first and last name. Some of these requirements are applicable only to teen applicants.
A Certificate of School Enrollment in Georgia DDS has been dated and completed in the last 6 months.
School transcript. This doesn't need to be certified. Most school districts offer this as an online document that you can print.
Most recent grade report or progress.
A current identification card is provided by your school.
Other school identification forms.
For those who are schooled at home, these are the requirements:

Georgia Department of Education issued Certificate of Enrollment
Georgia Department of Education filed 'Declaration of Intent to Utilize a Home Study Program'

For those under 18 years of age not currently attending any school, at least one of the following must be provided.

High school diploma or a special diploma
GED program enrolment proof or one that is provided by a post-secondary school
High school completion certification

If you were in another stated and you had a driver's ID, permit, or license but it got stolen or lost, here are the things you should provide:

You need to furnish a motor vehicle report or driving record provided by the state where you got the card.
The date of the motor vehicle report should be 30 days past or less.
Take note that DDS will not accept copies that are not certified if they're printed from websites. Other state agencies may fax the documents to the DDS.

All of the documents mentioned above should be in English language.
As soon as you are able to meet the requirements above, it's time to prepare for your written test.
How to Pass the DMV
Georgia driver's license?
The first step to passing the Georgia Driving Test is to study the Georgia Driver's Manual. All the information you need to pass the test is in this book. Hard copies are available at any DDS office. If you want a softcopy, go to the Georgia DDS website and download it.
Treat this manual as your primary guide because it contains everything you need to learn while preparing for the written tests. As soon as you get a copy of the official GA driver's manual, it's recommended that you go through the whole book and study the same way you would if you're preparing for a test at school. Note the important points and highlight them. When you finished reading the book, re-read it until you understand the information contained in there. The questions in the written test come from the information in the manual, so you need to familiarize yourself with it as much as possible.
Studying the manual thoroughly is your key to passing the exam on your first try. Besides, we provide many online DMV practice test packs and questions on the Internet as well as a mobile app that can help you prepare and familiarize yourself with the format of the questions. If you are interested in it, do not hesitate to visit our homepage to practice!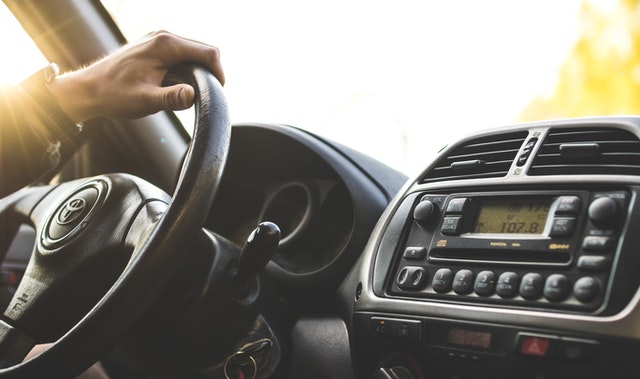 What to Bring
Don't forget to bring these items when you go to a testing center for your exam:
One proof of identity. It can be a birth certificate, passport, or other documents proving your identity.
One proof of social security such as W-2 or social security card.
Two proofs of residence. These documents should contain your current home address such as financial statement, utility bill, and others.
One proof of being a US citizen or lawful US presence.
For your teen, you also need to provide a notarized form of the Georgia DDS Certificate of Attendance.
You should not bring paper, pencils, pens, and other items when you go to the testing area. All wireless devices such as text messaging devices and cell phones are also prohibited. You're also not allowed to speak with your co-applicants. If you have questions or clarifications, talk to the administrator of the exam.
Read more >> The Ultimate Guide For You To Renew Driver's License In GA
GA DMV Written Test Information
Two tests consist of the written test, or more aptly called the Knowledge Exam. These are the Road Rules Test and the Road Signs Test. Passing both parts is a must. Each test contains 20 questions and you should answer at least 15 correctly, or 75%. If the applicant has a reading disability, an oral test can be requested.
You should take the tests at least half an hour prior to the closing of the Customer Service Center if you're taking the non-commercial test.
The Road Rules Test contains questions regarding safe driving practices, knowledge of laws, and driver responsibilities based on the license being applied for. The test can be taken in different languages.
The Road Signs Test contains questions regarding the meaning of those standard highway signs you see on the road. You need to be able to identify certain markers, signals, and signs. This test is only available in the English language. The applicant should be able to read and comprehend basic English that is used in directional signs and highway traffic.
Wrapping it Up
Passing the DMV Georgia driver's license test should be a breeze if you prepared well. Just learn and understand the Georgia Driver's Manual, take a few free online practice tests, and you should be good to go.