Whether you have been hauling a trailer for years or you're about to take your first family trip in a little travel trailer, towing isn't something to be taken lightly. A driver must learn a new set of abilities of how to drive with a trailer behind another vehicle. Even the simple act of hitching and unhitching a trailer from a tow vehicle necessitates expertise and a number of steps and failing to remember even one vital step could endanger safety.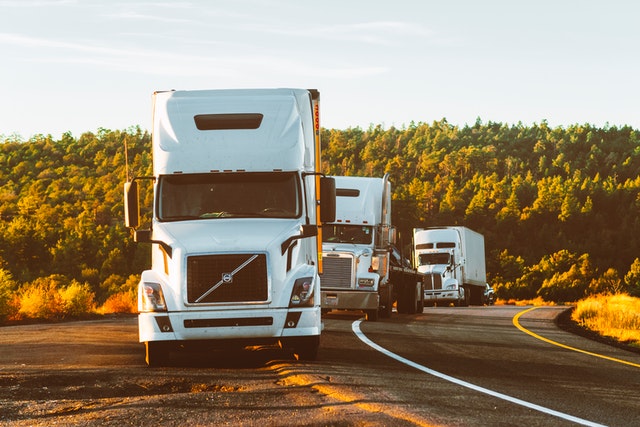 Getting Ready for Driving with a Trailer
Take a look at those trailer tires
Many people check the tire pressures on their pickup vehicle but neglect to check the trailer tires. Inspect the trailer tires for cracking and dry rot, especially if the trailer has been sitting outside for months. Tires age over time, even if they appear to have plenty of treads, and this can lead to tire failure. In addition, according to the owner's manual, your tow vehicle's tires may require greater pressure for towing. Don't forget to tighten the wheel lug nuts on the trailer and the tow vehicle to the necessary torque.
Make sure the maintenance on your tow vehicle is up to date
Before going on a towing road trip, make sure your truck has recently had an oil and filter change, that the brake pads have plenty of life left, that the engine coolant is filled to the right amount in the reservoir, and that the transmission fluid is topped off. It's also a good idea to have the brakes on your trailer (if it has them) tested and adjusted, as well as the wheel bearings greased.
The hitch ball should be matched to the trailer
Make sure the ball on your tow hitch and the coupler on your trailer are the same sizes. The most common cause of trailer accidents is improperly sized hitch balls. Hitch balls are usually available in three sizes: 1 7/8 inch, 2 inches, and 2 516 inches.
Stay off the side of the road to avoid becoming stranded
Always ensure your trailer has at least one spare tire. In case you need to change a flat tire on the side of the road, you'll also need a lug nut wrench specific to your trailer's wheels, as well as a jack that will work with your trailer.
Trailer safety chains should be used
Safety chains that connect to the hitch should be installed on all trailers. Always cross the safety chains on the trailer, not just run them straight. If the trailer becomes disconnected from the tow vehicle, the crossed chains will act as a 'cradle' for the tongue of the trailer to fall into rather than digging into the pavement. The chains should be slack enough to allow sharp turns without dragging on the road.
Examine the trailer's lights
Make sure the trailer's electrical wiring system is properly attached to the tow vehicle before hitting the road. Hand-inspect the wires; they should be slack enough to allow the tow vehicle to turn without becoming disconnected, but not so loose that they contact the road. Check that the trailer's running lights, brake lights, turn signals, and warning lights are all operating in combination with the tow vehicle with the help of a partner.
Select the appropriate hitch
Some vehicles come with factory-installed tow hitches, but finding the proper hitch is crucial for those who don't. Explain what you plan to tow to your local trailer rental company. You can get excellent advice from a specialist there.
Tow mirrors are a good investment
If your trailer is broader than your tow vehicle, original or wider aftermarket tow mirrors can help you notice the trailer's blind spots while driving and aid rear visibility when backing up. When towing a trailer, you'll need all the mirror width you can get. Blindspot warning systems are also available on many new trucks and SUVs, which not only aid with the truck's blind spots but also provide warnings for the whole length of the trailer.
Purchase a larger gasoline tank
Some full-size pickups can be bought with a larger gasoline tank than standard, which is a smart choice if you plan to tow a lot.
Wheel chocks should be used
Place wheel chocks (sturdy, wedge-shaped blocks) in front of and behind the trailer's tires while unhooking it from the tow vehicle to prevent the trailer from rolling away.
Read more >> How To Calculate Gas Mileage?
9 Tips for Driving with a Trailer
Tip #1: For information on how much weight your vehicle can safely haul, consult its owner's manual. Many car owners were surprised to learn that some regular-sized sedans can tow up to two thousand pounds. Large trucks and SUVs can pull significantly more weight, but you must avoid overloading your car. This makes it more difficult to handle and increases the chances of a wreck.
Tip #2: The challenge of driving with a trailer should not be underestimated. Before attempting to drive in heavy traffic while towing a trailer, you should practice pulling into and out of your driveway and navigating quiet back roads.
Tip #3: The number of adjustments you must make as a driver is directly proportional to the size of the trailer. It's possible that a little utility trailer will go unnoticed. When towing a trailer with a car or towing a boat or a huge RV, you'll need all of your concentration and driving skills.
Tip #4: Before you hit the road, double-check that the trailer is securely fastened. Make sure the safety chains, lights, and license plate are all in working order.
Tip #5: When hauling a trailer, keep a larger distance between your car and the vehicle in front of you. Slowing down or stopping will be more difficult with the increased weight behind your car or truck.
Tip #6: Extend your turns. Because your vehicle's length has nearly doubled, you'll need to take turns much wider to prevent hitting curbs, other vehicles, or running off the road.
Tip #7: Driving in reverse while pulling a trailer is a skill that requires a great deal of practice. The trailer will jackknife, or turn sharply in one direction if you turn too sharply. The first couple of times you try to drive in reverse while pulling a trailer, expect to make multiple adjustments.
Tip #8: Take it easy. When towing a trailer, it's advisable to stay in the right lane, especially on the highway. With a trailer, acceleration will take much longer. To be safe, drive a little slower than the posted speed limit.
Tip #9: It may be difficult to find parking. When towing a huge trailer, small parking lots may be nearly impossible to move. If you do manage to put your vehicle and trailer into a parking spot, or several parking spots, make sure you have enough room to depart the lot. It's best to park in a far part of a parking lot where there are few other cars.
You'll be able to move a range of products or other cars if you can drive with a trailer. How to drive with a trailer is nearly a must-have skill for anyone who enjoys boating or camping in the great outdoors. Remember to set aside plenty of time to practice driving with a trailer in order to improve your ability and confidence.
If you want to get more information about DMV Test, visit our website and take our free DMV practice test to easily pass your exam, or download it for your IOS or Android devices now!