If you're from a place where toll roads aren't common, they can be confusing. If you're thinking about traveling on a toll road, here's some information about what is tolls and some basic guidelines to bear in mind.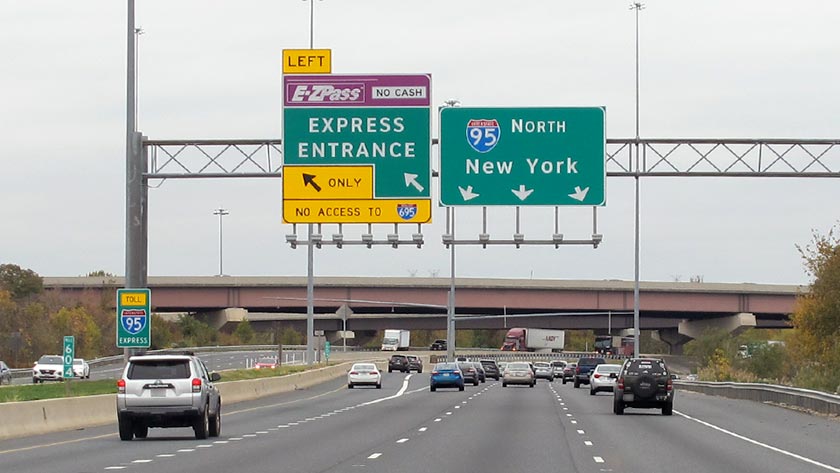 What are tolls?
Although toll roads are not common in all parts of the United States, there is no need to modify your route if one is encountered. Tolls in the United States are usually relatively low, and they can help you get to your destination faster. Many people believe that toll roads are more complicated than they actually are. The term toll road, sometimes known as a turnpike, refers to a highway to which access is restricted to drivers who pay a small fee to help fund its construction and maintenance. Toll roads are used by many states, counties, municipalities, and private groups to provide motorists with high-quality roads that they would not be able to pay for otherwise.
8 Guidelines for Using a Toll Road
1. In the United States, the average toll is around $5. This cost fluctuates significantly depending on the sort of road you're on. In most cases, the toll you must pay is justified because the road is smoother and faster than the alternative or because the road offers drivers a stunning view or experience.
2. There are numerous stunning toll roads across the United States, including the 17 Mile Drive in Pebble Beach, California; the Lake Pontchartrain Causeway in Louisiana; and the Chesapeake Bay Bridge-Tunnel in Virginia Beach, Virginia, to name a few.
3. There are numerous types of vehicles on many toll roads. Cars, vans, light pickup trucks, and SUVs with only two wheels pay a lesser toll than eighteen-wheeled transfer trucks or vehicles towing trailers. Motorcycles may be charged a cost that is even lower in some cases.
4. Toll roads are particularly useful in two areas of the United States. Toll roads are an excellent way of providing residents, travelers, and visitors with modern, well-maintained routes in the sparsely populated midwest and west. Toll highways in New England's urban centers provide commuters with a faster alternative route for a small cost.
5. Toll roads, whether privately owned or operated by state transportation departments, are often widely promoted. There's no need to be alarmed if you happen to come across a toll road suddenly. Toll roads are frequently set up as an option to another route and are not required in most situations.
6. Tolls are paid at toll booths by drivers. The type of toll booth you'll see on a toll road is determined by the toll road's size and popularity. Toll booths typically contain many stations through which vehicles can pay their toll, avoiding major traffic jams.
7. Many toll roads now provide toll-free tolling, which registers your plates and sends you a bill. If you know you'll be using toll roads frequently, you can also get a transponder. E-ZPass, which is utilized in 15 states, is the most popular tolling system, but local transponders are also available.
8. How to pay at toll roads? Do toll booths take credit cards? The answer is Yes. Toll booths generally accept a range of payment methods. Quarters, cash, debit, and credit cards should all be accepted at toll booths; but, don't expect to be able to bring out your checkbook.
Read more >> How To Choose Your Right Types of Fuel for Cars?
What if you can't afford to pay for a manned toll road?
There are two possibilities:
You might be turned down.
The operator at a manned tollbooth may direct you to a spot where you can turn around and return the way you came or onto a side road. This could result in a financial fine.
You could face a financial penalty.
You may be waved through the toll booth and asked to wait in a holding area. You will be charged a fine as well as a processing fee. The penalty will be sent to the owner of the car.
If you're driving a rented car, the roads authority will request the driver's information from the rental company. For handing up your information, the rental firm will charge you an administrative or processing fee. The fine will be delivered at a later date (possibly months later).
What if you can't afford to pay for an electronic toll road?
The roads agency will send a fee to the owner of the car if you drive through an electronic toll booth without displaying the correct ticket or possessing a transponder.
If you're driving a rented car, the roads authority will ask about the driver's information. For giving you your information, the rental company will charge you an administrative or processing fee. The real fine can take several months to arrive.
Note: Always be careful
Most importantly, keep safe on the road at all times. Trying to turn around on a toll road might be dangerous. So, if you're at an electronic toll booth and don't have the necessary payment method, it's generally best to drive through and pay the fee.
Traveling on a toll road for a few dollars in change could be money well spent. Although toll roads are uncommon, even if someone doesn't know what is tolls, when using a toll road, you'll likely encounter less traffic, a well-kept road surface, and potentially a stunning view.
If you want to get more information about DMV Test, visit our website and take our free DMV practice test to easily pass your exam, or download it for your IOS or Android devices now!