Every driver in Nebraska must regularly renew their driver's license as a critical step in ensuring they remain compliant with the state's requirements for responsible and safe driving. The Nebraska Department of Motor Vehicles mandates a renewal every four years to keep licenses valid. In this comprehensive guide, we delve into the intricacies of the Nebraska drivers license renewal process, from determining eligibility to the fees involved, and even address unique renewal situations.
On DMV-practicetests.com, we provide thousands of free NE DMV practice questions to help you grasp all the essential knowledge to stay safe on the road. You can try to take it anytime you want.
Eligibility Requirements for Nebraska DMV Driver's License Renewal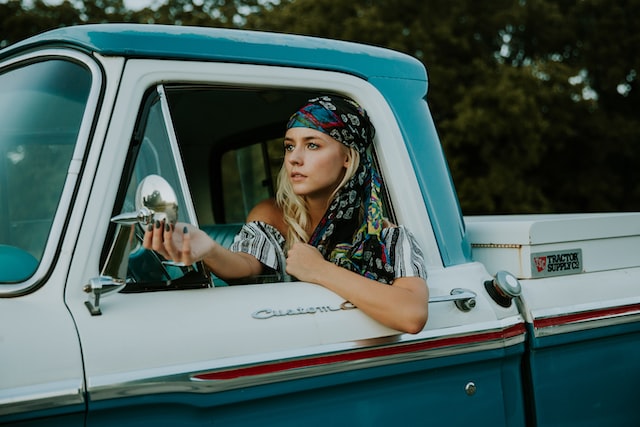 Age Requirements
In the state of Nebraska, obtaining a driver's license requires a minimum age of 15, but to be granted a full license, drivers must be at least 16 years old. For those under the age of 18, a provisional license must be held for a specified duration before acquiring the full license. On the other hand, the renewal of a commercial driver's license (CDL) requires the driver to be at least 21, while for a standard driver's license, a minimum age of 15 is necessary.
Residency Requirements
To renew a driver's license in Nebraska, one must be a resident of the state and furnish proof of residency. Evidence of residency can be presented in the form of a bank statement, a utility bill, or any government document featuring your name and address. Out-of-state residents can still renew their licenses either through mail or online, but only if they meet the eligibility conditions.
Physical and Mental Fitness Requirements
The DMV of Nebraska imposes a physical and mental fitness obligation on drivers who wish to renew their licenses. Drivers with any medical issues or disabilities affecting their driving abilities must provide medical certification from a medical practitioner. Additionally, a vision test may also be conducted to guarantee that the driver can see clearly while operating a vehicle.
Background Check Requirements
The process of Nebraska Drivers License Renewal may involve a background check. This check will scrutinize the driver's criminal background, driving record, and any outstanding debts owed to the DMV or any other government entities. If a driver has a criminal record, unresolved debts, or a history of traffic violations or accidents, their license renewal may be denied, or they may have to complete further driving courses or exams.
Preparing for the Nebraska Drivers License Renewal Process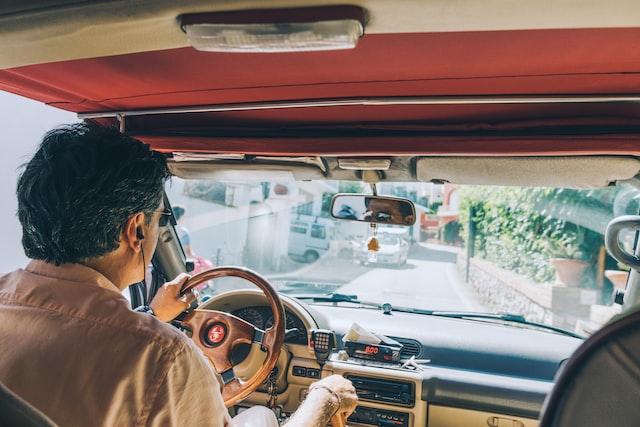 Embarking on the journey of renewing your driver's license in Nebraska requires preparation and foresight. Verifying personal information, updating contact details, studying traffic laws, and taking a vision or driving test are all integral steps in ensuring a smooth and successful renewal process.
Verifying Personal Information
Before embarking on the renewal journey, it is wise to confirm the accuracy of your personal information, including your name, date of birth, and Social Security number. After all, these details will be recorded for posterity and should be accurate. Don't hesitate to make any necessary updates before renewing your license.
Updating Contact Information
Staying in touch with the DMV is crucial, which is why it is vital to update your address and contact information before renewing your license. Doing so guarantees that the DMV has your current information on file and can reach you when required. You can update your information in person, online, or by mail.
Reviewing Nebraska Traffic Laws and Regulations
Besides confirming personal information, it is also crucial to familiarize yourself with Nebraska's traffic laws and regulations before renewing your license. The DMV provides a comprehensive handbook outlining all the state's traffic laws, making it an ideal study resource to prepare for the renewal process.
Taking Vision and Driving Test
The final step in the Nebraska Drivers License Renewal process is taking a vision or driving test, which may be required depending on your age and current license status. The DMV will inform you if either test is necessary. Don't forget to prepare and study the state's regulations before taking the test, as this will increase your chances of success.
How to Renew a Driver's License in Nebraska?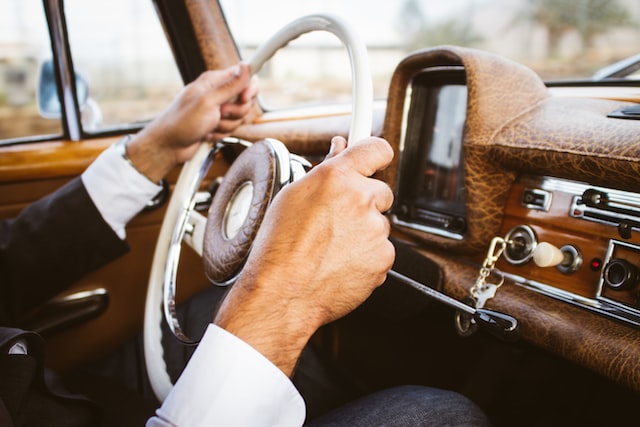 Do you know that your driver's license in Nebraska needs to be renewed every four years to keep it valid? Renewing it doesn't have to be a hassle as there are several convenient ways to do so, whether you prefer to renew Nebraska license online, in-person, or by mail. Read on to discover which method best suits your individual needs and circumstances.
Online Nebraska Drivers License Renewal
Are you eligible for renewing your driver's license online in Nebraska? The DMV offers an online renewal service for drivers who meet specific criteria. To take advantage of this option, you must have a current Nebraska driver's license, a clean driving record, and the ability to verify your identity with your Social Security number. If you meet these requirements, renewing your license is as simple as visiting the Nebraska DMV's website, providing your personal information, and paying the fee. Your new license will be mailed to you within 30 days after your renewal is processed.
In-Person Nebraska Drivers License Renewal
Prefer a face-to-face interaction when renewing your driver's license? Visit a Nebraska DMV office and complete the renewal process in person. Don't forget to bring along your current driver's license and the required documents, such as proof of identity and residency. You will also need to pass a vision test and pay the renewal fee. Once you complete the process, you'll receive your new license on the spot and your old one will be returned to you.
Mail-in Nebraska Drivers License Renewal
If you can't renew your license in person or online, renewing by mail is an option. To do so, complete the renewal form and send it to the DMV along with your current license, proof of identity, and payment for the renewal fee. The DMV will process your renewal, and your new request will be mailed to you within 30 days.
Temporary Extension for Military Personnel and Out-of-State Residents
If you're a military member stationed outside of Nebraska or a resident of another state, don't worry, you can apply for a temporary extension of your license. Fill out the temporary extension form and send it to the DMV, along with your current license and proof of your status as a military member or out-of-state resident. This extension will allow you to drive while away from Nebraska and is valid for up to 60 days after your return.
Essential Documents and Forms for Renewal
Regardless of the method you choose for renewing your license, you will need to provide certain information and documents to the DMV. These may include: 
Your current driver's license

Proof of identity, like a passport or birth certificate

Proof of residency in Nebraska, such as a utility bill or bank statement

Payment for the renewal fee

A vision test report, if required

Any other documents or forms required by the DMV
By having all the necessary information and documents ready, you can ensure a seamless and efficient renewal process. If you have any questions or concerns, the Nebraska DMV is always available to assist you.
Fees for Renewing a Driver's License
The fee for Nebraska Drivers License Renewal can vary significantly, depending on factors such as the type of license and the desired length of validity. For instance, if you possess a standard Class O driver's license, you can expect to pay $25 for its renewal. On the other hand, the fee for a commercial driver's license (CDL) is $35. Bear in mind, that apart from the renewal fee, there might be extra charges for obtaining a new photo or a duplicate license, to name a few.
Accepted payment methods
The Nebraska DMV offers a wide range of payment options for renewing your driver's license, including cash, checks, money orders, and credit/debit cards. If you choose to renew your license online, you can pay via electronic check or credit/debit card. It's worth mentioning that once the fees are paid, they are non-refundable. Hence, it's advisable to renew your license on time to avoid incurring additional charges.
Additional fees for late renewals or duplicate licenses
In the event that you fail to renew your driver's license before its expiration date, you might have to bear extra fees. The late fee is $1 per month, with a maximum of $10. Should you require a duplicate license, the fee is $14. To avoid these additional charges and ensure that your license remains valid, it's crucial to renew your driver's license on time.
Special Renewal Situations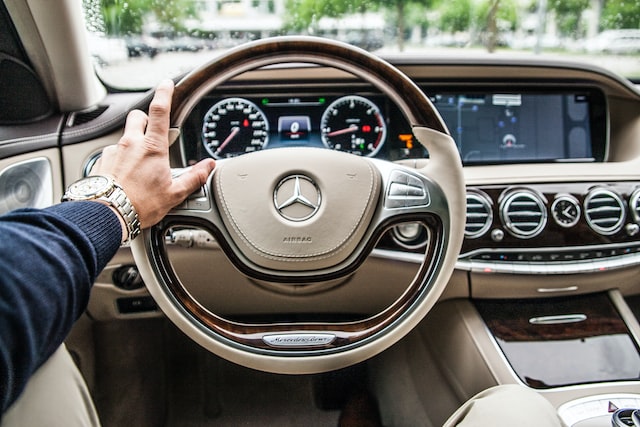 In the Cornhusker State, several situations pose unique challenges for drivers during the license renewal process. It is vital to comprehend these scenarios, as well as the distinctive requirements and procedures associated with each. The following segment delves into the renewal journey for senior drivers, commercial driver's license holders, those with suspended or revoked licenses, and non-citizens with temporary visas.
Nebraska Drivers License Renewal for Seniors
Seniors, who are defined as drivers aged 65 and over, face their own set of renewal requirements in Nebraska. The state mandates that these drivers renew their licenses every four years, but they may have to undergo a vision test more frequently. The DMV may also administer a driving skills evaluation to senior drivers who are deemed to be at an increased risk for unsafe driving, based on factors such as age, medical conditions, or driving record.
Renewal for Commercial Driver's Licenses (CDLs)
In contrast to regular driver's licenses, the renewal process for commercial driver's licenses (CDLs) in Nebraska is quite different. CDL holders must renew their licenses every four years and must pass a physical examination every two years to meet the medical standards for operating a commercial vehicle. Those who drive vehicles containing hazardous materials must renew their licenses every two years and complete a security threat assessment.
Renewal for Suspended or Revoked Licenses
Drivers whose licenses have been suspended or revoked must comply with all conditions and complete all necessary steps set forth by the DMV prior to renewing their license. This may encompass completing a driving course, paying fines and fees, or passing a driving test. The length of the suspension or revocation period will differ based on the circumstances of the case, and drivers must wait until the period has ended before renewing their license.
Renewal for Non-citizens with Temporary Visas
Non-citizens with temporary visas who possess a Nebraska driver's license must renew their license every four years. However, if their visa expires prior to the renewal date of their license, they may not be able to renew their license until their visa has been renewed. Non-citizens with temporary visas who are not authorized to work in the United States may need to provide additional documentation to the DMV in order to successfully renew their licenses.
Conclusion
With these guidelines in hand, Nebraska Drivers License Renewal will be a breeze. Don't let deadlines slip by and incur penalties or fines, stay informed on the DMV's requirements and renew your license promptly. And if you encounter any obstacles, the Nebraska DMV stands ready to provide assistance. We believe that this guide equips you with all the knowledge necessary for a smooth and successful driver's license renewal in Nebraska.