The first step toward full driving rights in your state is passing the DMV permit test. Your exact location will influence how early you can take the exam, however, most students start studying as early as 15 years old.
When studying for permit test, many people make the mistake of not studying enough. They believe the test will not be difficult and that they already have a basic understanding of their state's traffic rules, laws, and regulations. The permit test might be far more challenging than most people believe. We'll go over all you need to know about how to study for permit test in this tutorial.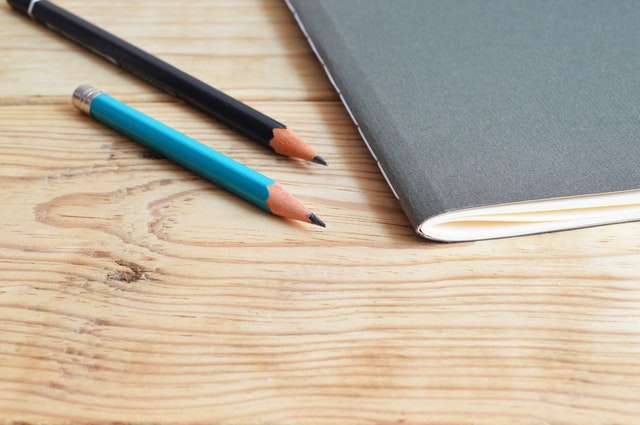 Tip #1 – Study Your Driver's Handbook
One of the most important tips for permit tests is that every student should have a copy of the driver's manual for their state. It covers all you need to know about driving a car safely in your state, including liability laws, identifying road signs, and how to share the road in unusual driving scenarios. On dmv-practicetests.com, you can read online or free download the driver's handbook for any state.
Take your state's manual and read it in sections. Then read it again before moving on to the next part. Learn how to read road signs and follow the rules of the road. Check out what your state's laws are. It's worth more than just memorizing it for the sake of passing the test. Take it seriously and understand that it's all part of being a responsible driver, not to mention a safe driver who knows how to drive defensively.
Tip #2 – Try Taking a DMV Practice Test
Only by taking a practice exam will you be able to tell how well you're studying. Before scheduling and taking your permit test, you should take several practice exams. Practice exams will offer you a realistic picture of what to expect on the real test and will aid in identifying your weak areas. You can take thousands of free DMV practice test questions that are available for all states on our website. Otherwise, download it for your IOS or Android devices to study offline anytime and anywhere! Let's get started now!
Tip #3: Look for a Study Guide for the Permit Test
Study guides and classes are two more excellent options for preparing for your upcoming driver's permit exam. They provide an alternative method of comprehending topics that can be monotonously explained in the driver's handbook.
Tip #4 – Find people that can assist you.
This could include encouraging friends, family members, and loved ones, as well as people who can provide you with information that will help you pass your permit test. So, seek the support of those who are closest to you in studying and quizzing you, particularly in any areas where you are having difficulty.
However, having individuals who you can ask about road rules or the permit test can be beneficial. You can get an idea of what to expect on the real DMV permit test by taking the practice permit test, but you can also ask other individuals. Find out what to expect from someone you know who has recently taken the permit test. Alternatively, ask if they have any tips for avoiding test anxiety.
Tip #5 – Hold a Positive Feeling
Apart from studying and taking practice examinations, having the appropriate outlook or attitude will help you tremendously. If you truly believe in yourself and the time and effort you've put into understanding the rules of the road, you should feel confident in your ability to pass the DMV permit exam. Act as if you've already aced the test and are holding your driver's license. Without a doubt, imagine yourself reading the test questions and knowing the answers. Imagine this while pretending you aren't worried about the exam. You should have no need to be concerned if you have completed your task.
Read more >> How To Get Over Fear Of Driving?
Tip #6 – Review Your Knowledge Before the Exam
Many students find that taking a quick review of test material before the exam helps them tremendously. A driver's handbook with hundreds of pages can be difficult to carry to the DMV.
Tip #7 – Other Ways of Getting Ready for Your Permit Exam
Prepare the night before your DMV permit exam to ensure your success. That involves having someone else question you, and getting a decent night's sleep. Make sure you eat a good meal the morning of your actual permit exam. If you have time, you might want to work out, jog, or take a brisk walk to get your oxygen and blood moving to that brain full of all the correct test answers.
Make your test as early as possible so you don't have time to be anxious about it. If it isn't possible, you have two choices: keep busy or relax completely. For some people, the ideal method is to keep yourself busy doing activities so you don't have time to think about taking the test. Others believe that keeping absolutely calm on test day is the best way to prepare for the exam. Yoga, meditation, gardening, or reading are all examples of ways to keep your thoughts and heart rate in check.
The greatest thing you can do is use all of these suggestions to assist you to study for your driver's license test. Make sure you know how to study for the permit tests and spend enough time studying. Driving is a significant responsibility, and you should learn everything you can about how to be a safe driver. If you use practice tests to assist you to study for the DMV exam, you'll be not only prepared but also capable of acing it.
Regardless of whether you pass or fail, reread your study guide and driver's manual to see what sections you might have missed. As you begin driving training, you'll need to remember all you learned while studying for your learner's permit test.
Read more >> Common Automatic Fails On Driving Test You Should Avoid