Planning a road trip is one of the steps many people often skip before embarking on a trip. However, this is considered an important premise that can not only help you save money on airline tickets and hotel rentals but also help you have a happy and comfortable trip. Careful and thorough preparation before each journey also helps you avoid unnecessary risks. How to plan a road trip? Follow this article for more effective road trip tips!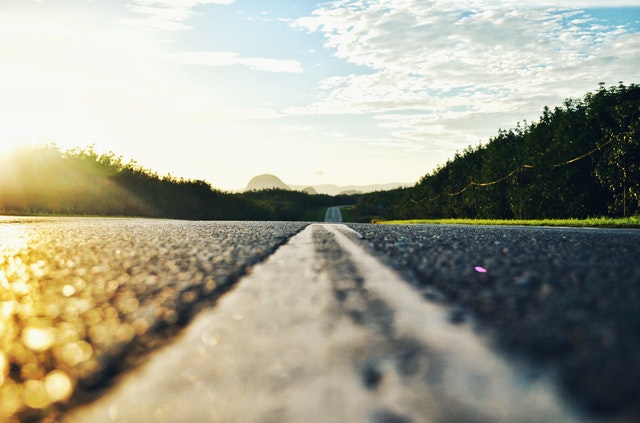 Determine an exact destination
Before traveling, you cannot choose to visit a new land without learning about them. The first thing you need to determine is the place you love the most and want to go to. A specific name. A lot of people are vague when they say they are going to travel, so it's too long from the moment they say it to the time they leave.
Consider your financial ability
The most frequently asked question before planning a trip is where to go and how much it will cost. You will have to determine how much you need to spend and whether your current financial ability can meet it. If your purpose of traveling is just to relax with a certain amount of money, you should not go to places that are too expensive.
Don't walk like a disoriented person. You will lose a lot of time and costs incurred. Therefore, make a perfect and reasonable travel plan about the destination to go. Carefully study the reviews, you will get the most overview of the tourist destination. Circle the places you want to go, look on the map, and arrange a schedule are not bad suggestions.
Make a detailed schedule
In this step, you need to find out each small destination that you want to visit, explore, see, see the distance between destinations, what time of day (or week, while festivals…) to set up a suitable trip schedule, where to go first, where to visit for convenience and save your time and money. Google with keywords in quotes will give the best search results.
Use the map to plan your itinerary
It's hard to think of a trip plan without getting an overview of the travel routes. Use a large map spread on the dining table or on the floor and mark it with a highlighter. Visualization is easier thanks to a broader view and easy re-marking of all points of interest. Study the map and circle the places you want to go. This helps you create a basic framework for figuring out if your trip is realistic. You can see the distance between points so you can make more choices about how to get there.
Estimate prices and make trip cost spreadsheets
Once you have a schedule that works for you, the next thing is to create a trip cost spreadsheet. You can do this on an Excel file, dividing the cost by day. Usually, there are basic costs that you will cover that will include:
Air ticket, train, car transfer (if any)

Apply for a visa (visa, if the destination is a visa-required country)

If you go by car, it is gasoline (you should understand how your car consumes gas, how many kilometers can 1 liter of gasoline go…)

Overnight accommodation (depending on your service usage habits, your financial ability, location, tourist season, weekend or weekday)

Rent motorbikes, bicycles… (if any)

Means of transport (taking a taxi, tuk tuk, …) 

Cost of meals for the day

Entrance fees

Souvenir
In addition to these costs, you must budget for a fee for unexpected situations, such as price increases, being hacked, being scammed, car damage…
Prepare contingency plans
Just because you have a travel plan ready doesn't mean your trip will go as expected. So, consider the possible risks in advance and come up with a few backup plans. In addition to the set amount, set aside a financial budget for incidental expenses. Documenting alternative travel destinations within close proximity if the weather conditions are bad or adding or subtracting travel time between locations are extremely useful suggestions.
How much time is enough for planning?
In terms of short term stay (1-4 weeks)
For short-term stays, plan whichever you feel most comfortable with. You should book hotel rooms, transportation tickets, and any tours that require a reservation. After booking somewhere, the remaining time in the schedule will be quite easy and comfortable, it is only for your sightseeing and discovery activities.
In terms of long-term trips (from 4-6 weeks)
Book flights and transportation and accommodation for your first two nights, then consider the rest. Having a rough outline of the itinerary and the points that must be reached, you can be more flexible in arranging your time. Whatever happens during your trip, we recommend booking your first night's accommodation at each destination on your itinerary. Especially if you are a solo female traveler, traveling with children, or traveling for the first time.
Reservations
If you like things to be organized, you'll likely have to reserve everything in advance. Otherwise, you will have to have some flexibility, but it is advisable to book a hotel room for the first 2 nights at popular places. You may have to do the same with your tours. Reservations are a must if you don't want to miss out on important things.
Make a travel credit card
While you're working to save money, get a travel credit card so you can earn sign-up bonuses to redeem miles and points for free flights and hotel stays. Most cards have a bonus of up to 50,000 points when you meet their minimum spending requirement (usually $1,000 within three months). That's enough miles for a free flight almost anywhere in the world!
If you want a free flight, use the cards that help with that. If you want a free hotel room, get a hotel card. You don't need to sign up for a lot of cards; Pick one or two and focus on those. Do this the moment you decide you want to travel.
Consider your vehicle
A few vehicles basically are not made for serving long trips. Cars that are particularly suited to trips are convertibles, sports cars, cars that get extraordinary gas mileage, and little hybrid SUVs. SUVs and minivans are moreover great street trip vehicles in case you're traveling with a few individuals or your family. Vehicles that might not be incredible choices for street trips are huge trucks, huge SUVs, and vans. Ensure that you will have a bounty of room for your travelers since you may be investing a few hours interior the vehicle. Moreover, attempt to select a vehicle that gets extraordinary gas mileage to decrease the cost you have to pay for your road trip.
Get a tune-up
In the event that you're arranging on driving your car over a long-separate for several days, it could be an extraordinary thought to let a technician check for issues before your journey. Get your oil changed as well as refill your windshield wiper liquid, and ensure that all lights are in working order. These steps will diminish the chance of getting to be stranded or encountering mechanical issues amid your trip.
Planning a road trip is considered one of the essential factors determining the success of the trip. A detailed, well-scheduled itinerary is sure to give you a sense of security, peace of mind and enjoyment. Don't be lazy and skip this step because anything can happen during your trip. We hope that our tips on "How to plan a road trip?" can help you with better preparation for your trip.
To be safe and do not make any mistakes on your trip, you can grasp more essential information about road signs and road rules using our free DMV practice test questions.