Getting your driver's license is a thrilling and life-changing adventure, but it also comes with a lot of responsibilities. Taking the driving exam (also known as the road test or the behind-the-wheel test) might be nerve-wracking, but there are several things you can do to ensure that you pass the first time. How to pass your driver's test is not a difficult question anymore. Read our article with some tips to help you pass your driving test the first time. 
Note that if you have a chance, take your driving test in the suburbs instead of the city because it's harder in the city due to crowded traffic, pedestrians, and traffic signs. 
Before making your Road Test Schedule
Make sure you practice a lot. If you have a learner's permit, take advantage of it to the fullest. One of the finest methods to prepare for your test is to feel at ease behind the wheel of your vehicle. Try to spend as much time as possible practicing in the car that you will use for the actual test. Each car handles differently, so it's a good idea to get acquainted with the vehicle you'll be driving. Keep this in mind as you prepare for your driver's license.
After you've scheduled your test, get to know the testing area. In most cases, the driving test will be conducted on roads close to your testing location. Take a drive around the area. Keep a close eye out for speed limits, road signs, and any hazards. This way, when you go in for your test, you'll already know what to expect.
You can also hire a company to assist you with driving lessons and practice tests. While it may cost a little money, the training, information, and actual road experience you receive can be well worth it, especially since they are generally taught by people who are familiar with the actual driving test and give you many tips for how to pass your driving test. This helps you prepare for the road test and provides you with a sense of what to expect on the day of the test. Consider this a one-time cost for your driving success.
The night before Test day
Your vehicle will be tested before you can start driving to ensure that it meets basic requirements. Perform a pre-test inspection on the vehicle you'll be driving to the test site.
If the vehicle's lights (headlights, brake lights, blinkers, etc.) do not operate, you will automatically fail. Also, make sure you know where the car's basic buttons are located and how to use them. Turning on the air conditioning, turn signals, wipers, lights, defrost, emergency brake, horn, and danger lights should be simple.
Key Road Test Tips
Pre-Drive Checklist:

Demonstrate the emergency parking brake, arm signals, wipers, defroster, emergency flashers, headlights, turn signals, headlights, foot brake, and horn.

Speed:

If you want to pass the test, you must pay close attention to the speed limits. While you should avoid driving too fast, you should equally avoid driving too slowly. Follow the legal speed limit. Driving over or under the speed limit might result in a loss of points on your driving test.

Parking:

  Before the test, put your parking skills to the test. This way, you'll be able to park with confidence every time you need to. It's critical to get the parking spot right the first time. This is why it is critical to practice.

Light and Intersections:

Stop if the light is yellow or red. To save time, don't rush into an intersection. You're not in a race; you're taking your driver's test.

Change Lanes:

Only change lanes if you are certain it is safe to do so. If your test administrator requests that you switch lanes, make sure it is safe beforehand. Always look before cutting someone off or changing lanes.

Backing Up:

Make sure you look over your shoulder when backing up. Look to the left and right as well. Before you begin moving, be sure there is nothing in your way. Make use of your mirrors. Your test administrator wants to see you back up safely using these tools.

Making a Turn:

All of your driving test maneuvers will require you to use your turn signals. It helps other drivers understand what you intend to do. Make sure your turn signal is turned on well before you intend to turn. Other drivers will be able to see and plan properly as a result of this.

Recognizing Your Blind Spots

: Your test administrator will keep an eye on you to make sure you're aware of what's going on around you. Make sure you look in your mirrors, look over your shoulder, and are aware of what's going on around you, not just in front of you.

Driving Through Corners:

Before turning a corner, take it slowly. This is due to a number of reasons. One benefit is that it will assist you in maintaining greater vehicle control. Another reason is that you can't see what's around the corner and must be prepared to stop quickly if necessary.

Approaching a Stop Sign:

You'll come across 2-way, 3-way, and 4-way stops during your test. Make sure you understand what to do at each type of stop and that you handle them correctly.

Approaching a Yield Sign:

If you're approaching a yield sign and a car is approaching from your right, make sure you let them go first. The importance of the right of way in your driving exam cannot be overstated. Even if another automobile indicates that you should go, do not break it. It's preferable to get honked at for driving properly during your test than to fail because you made other cars happy. Your test administrator is the only one you need to please.

Making U-Turns and 3 Point Turns:

Make sure you signal before completing each motion on your exam when making a 3-point turn. Before backing up, always look both ways. Keep an eye on what's going on around you and don't make the 3-point turn unless you're sure you'll be able to finish it before approaching traffic arrives. If you're taking your driver's test, don't make any U-turns unless you're specifically instructed to.
Read more >> Simple Steps and Tips for Parallel Parking
How to pass your Driver's Test?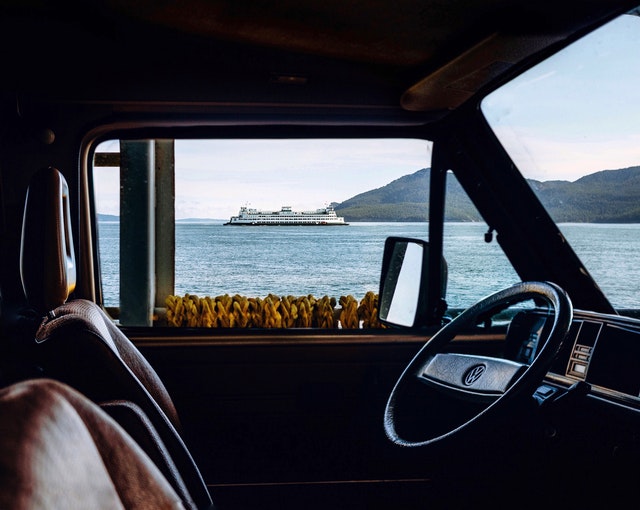 If possible, schedule a driving lesson on the day of your exam so you may go over any moves and get answers to any last-minute questions. A session before your test will help calm your anxieties and prepare you for what they ask on the driving tests, especially if you've been having two-hour lessons in the weeks leading up to your test, which we also encourage.
Make sure you have everything you require
Thousands of driving tests are canceled each year because the candidate fails to show up with all of the necessary things on the day of the test. Check that you have all of the necessary documentation and that your vehicle is properly equipped and meets the test requirements.
Bring your instructor along for support
It is not required that you bring someone with you, however, you do have the option of keeping your teacher in the car for the duration of the exam. It might put you at rest and make you feel more at ease. They'll also act as a second set of eyes, so if you fail, they'll be able to give you more constructive comments. In fact, as long as they're above 16, you can bring anyone you want for comfort.
Don't give up if you think you've failed
If you do make a mistake, keep in mind that you're permitted up to 15 small errors during the test, so don't get too worked up about it and always assume you'll pass. Even if it feels like you've made a massive mistake at the time, pausing is a minor mistake (as long as it's not in a potentially dangerous circumstance). If this occurs, maintain control of the vehicle and restart it. Allowing minor errors to linger in your memory can only lead to greater mistakes.
Make sure you're familiar with your test routes
It's hard to predict where you'll be led on any given day, let alone what traffic or risks you'll encounter. However, once you've chosen your test center, you can always familiarize yourself with the location and test routes ahead of time. Make sure you've practiced on a number of different roadways. If you want to prevent any unpleasant shocks on test day, you'll need a mix of main and local roads, country lanes, and dual carriageways.
Increase the number of times you check your mirrors
A lack of observation is one of the most common causes of minor faults in many beginner drivers' tests. Check your side mirrors often, especially while you're starting off, approaching hazards, changing lanes, or shifting gears. While examiners are trained to watch for you checking your mirrors (and will have an extra mirror to do so), going a bit over the top with your mirror-checking won't harm you. If you move your head when examining your mirrors, your examiner is less likely to give you a small fault than if you just glance at it. You might even create a habit of saying mirrors' quietly out loud every time you check to ensure your examiner is aware of your actions.
Learn to drive in a variety of situations
When it comes to taking your test, you can wish for dry and sunny weather, but as we all know, nothing is certain. Make sure you've both practiced driving in the rain and the sun with your instructor. Also, get out on the road when it's foggy and dark, simply to make sure you're prepared if the weather turns bad.
Conquer Your Driving Fears 
Keep your calm and concentrate on your driving rather than the test. It might assist if you imagine yourself alone in the car, rehearsing rather than taking the test. It's just a driving exam, after all. Face your fears head-on. While it may be difficult, learning to relax during the test will help you do far better. While taking the test, try to have a good time. You've come a long way in your license preparation and are almost there. Expect to receive your driver's license soon, and be proud of how far you've gone.
Do not rush to get your driver's license
It's pointless to take your exam until you're ready, no matter how eager you are to get out on the road on your own. Rushing to pass will just leave you with insufficient experience to be on the road on your own. If you fail your test, especially if you take it too soon, you will lose confidence. Don't waste your time or the time of the examiner; wait until your instructor believes you're ready.
Weather Factors to Consider
You should drive more slowly when the weather is poor. Simply inform the examiner that the severe weather has caused you to travel more slowly.
Read more >> How to Back Into a Parking Space Easily and Safely?
You Failed My Driving Test. What Should You Do Now?
If you fail your road test, contact your driving instructor or consult your driving partner as soon as possible. They will be able to assist you in determining what went wrong and correcting the issues so that you pass the exam the next time. Consider inviting them to accompany you on the road test so you can demonstrate what you did. Remember that instructors and examiners are meant to assist you and should never advise you to stop driving.
Because you haven't had enough practice, you may fail. Don't let this get you down. Get out and practice more instead. Make sure you have a qualified and experienced co-driver with you at all times.
It's easy to become discouraged and consider quitting driving. This should not be done. While it may be the most suitable way, it is rarely the greatest option. Instead, continue to practice. Keep in mind that your examiner did not fail you because you were a bad driver. To maintain the roadways as safe as possible, they make it tough to obtain a license.
Overall, the DMV exam can be quite simple if you are ready to study and prepare thoroughly beforehand. Make sure you practice, practice, practice your driving skills. If you are looking for good material for your coming exam, visit our website take a free DMV practice test, or download it for your IOS or Android devices now!
We hope these tips were helpful and that you now feel better prepared for your upcoming driver's test. Otherwise, we can assist you with how to pass your driver's test. Best of luck!