Taking the Ohio Drivers License Test is as stressful as attending driving classes. However, things will get more stressful when you feel like you are not prepared for it. Focus on learning methods as they will guarantee you good results. Having some practical exercises about what you learned in driving school will help you reduce the anxiety in taking the driving test.
In this article, we will help you prepare for the big day – the driving test. Read on to know some tips and tricks, requirements, and other important things to consider in taking the driving test.
Besides, to help test-takers get 100% ready for the test, we developed this website for users to take free Ohio driving test questions. Thousands of free practice questions and our unique gamified learning technique will particularly boost your knowledge.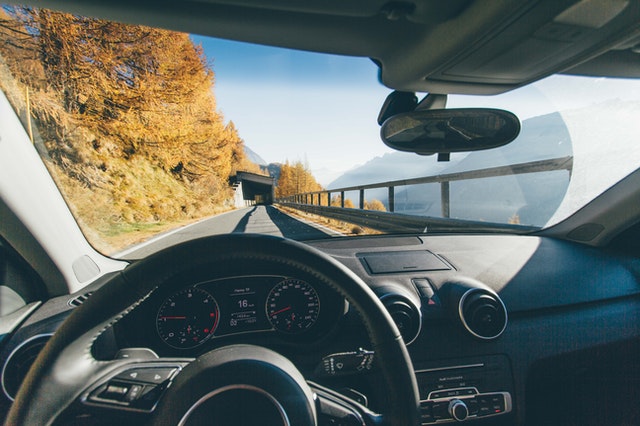 Ohio driver's license requirements
Before you register for the driving test, make sure to comply with these requirements:
At least 16 years of age
Must have learner's permit application
Must undergo a vision test
A parent or guardian completed a consent form for minors. 
How to register 
Once you meet the above requirements, you need to register for a driving test at the nearest Ohio BMV location examination station. To register, make sure to follow these steps:
Submit your completed learner's permit application form
Result of the vision test
Valid Identification card containing your name and birthdate
Pay the required fees
How to pass the 

Ohio permit test?
Your driving written test is a pre-show of the road test. However, no matter how already good you are at driving a vehicle, passing the written test is important in obtaining your driver's license. While you can have an unlimited retake of the exam, it's always best to do it right on the first take.
With the right preparations and these tricks, sure you can ace your exam in a heartbeat. Here are some tips and tricks to ace your Ohio DMV written test:
Read the Ohio handbook from the local DMV, or download it online.
The Ohio written test focuses on state laws, traffic signs, and regulations. Hence, you must read the Ohio driver's license handbook. Don't just keep it in the drawer but read the booklet casually. Read it without pressure and stress to give you a good foundation for your last-minute review.
Practice 
Utilize the practice test available online. There is a lot of DMV practice test 2023 on our dmv-practicetests.com website that you can use to your advantage. The practice test questions are available for all U.S. states. Transportation laws vary from state to state, make sure that you are answering for the right state. 
Take many practice tests as you can. It will help you familiarize certain topics that will most likely appear in the test. The more practice test you can take, the more you will feel ready and confident for the test. If you feel stressed and burn out, just take a rest, and study again.
Re-read 
After you have taken some practice tests, re-read the handbook to correct your mistakes from the practice test. This can be your last-minute review. Re-read the handbook thoroughly as if you are reading the Harry Potter novels.
Since you already know what the actual test looks like through the practice test, you can identify what to notate. Highlight the topics you think would appear on the test. Focus on specific concepts maximum speed limits for residential, schools, etc.
Have a great sleep before the test
Sure the driving test is not as difficult as taking a professional licensure exam. However, like any other exam, having a good amount of sleep will do you good on exam day. It will make you alert, confident, and early on the testing site. 
Worry less and be confident that you have prepared enough for the test. Enjoy a good sleep so you would feel energized on exam day.
Relax during the entire test
Before answering the test, stay relaxed and read each question carefully. Remember that you need to have at least 75% correct answers to pass the test. Make you that you won't miss anything. Don't be in a hurry and take your time in answering the test.
What to Bring
On the day of the examination, DMV will not allow you for any scheduled appointment to gather all necessary documents. DMV will not hesitate to turn down an examinee with missing documents. Make sure to complete your documents before taking the exam. Here are the things you need to bring on your scheduled test:
Completed application form with barcode
Identification card containing your complete name and birthdate
Social Security Card
Two proofs of your Ohio residency
Required Fee
Ohio Drivers License
test information 
The driving test has 40-items. The questions focus on traffic laws, regulations, and road signs. To master these topics, make sure to study Ohio's 2021 Digest Driving Law.
The Ohio Drivers License test takes up to 45 minutes to 1-hour. The time might not be enough to answer all the items in the exam especially if you are not prepared. However, if you master the Ohio driving manual or the coverage for the test, the time limit is more than enough. Some examinees can finish the test within 30 minutes.
To pass the written test make sure to answer 75% of the questions correctly. You can take the test in different languages such as French, Chinese, Arabic, Japanese, Spanish, Somali, and Russian. You may hire an interpreter when taking the test. However, you must know the traffic signs and directions in English.
The Bottom Line
The preliminary steps in getting your driver's license are the most crucial part. However, nothing beats being prepared for the day of the exam. Besides being knowledgeable on Ohio road state laws, getting your documents and registration ready is also a must.
Comply with the requirements in advance so you have nothing to worry about days before the actual test. Trust that you have read and reviewed everything for the big day. Believe that you will do just fine.